Description
AN EXCLUSIVE NETWORK EVENT FOR KEY ENTREPRENEURS
K-Club Manchester meets regularly and brings together key entrepreneurs giving them the opportunity to meet fellow entrepreneurs and business leaders.
Polite Notice:
Are you a professional wanting to attend? If this is your first visit, do join us for the experience, but note that for future events you must bring a Client or contact along with you who fits our attendee criteria of owner manager or entrepreneur. If you are unable to bring a guest with you, we respectfully request that you do not attend. Building a trusted network of contacts of the highest possible calibre is at the centre of everything K-Club stands for.
The speakers are:
Nick Bianchi, Director at Arighi Bianchi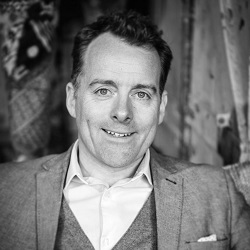 Arighi Bianchi is a unique, fourth generation family furniture business based in Macclesfield.
Nick joined his family business in 2004 having worked in various external roles; most notably as sales director for a leading food broker, PA Ross Ltd, to being the official Italian interpreter for Manchester United and England.
Nick's role as Director at Arighi Bianchi primarily encompasses business development, sales, marketing and PR, but being a family business, he might end up selecting the menu for the café bar with the Head Chef!
"A key role for us as a family company is to continually evolve the brand and the business. Our aim is to continue to move forward whilst remembering to celebrate and honour our roots."
Nick will be sharing the challenges of running a 164 year old family business.
Tony Conway, former Executive Director at United Utilities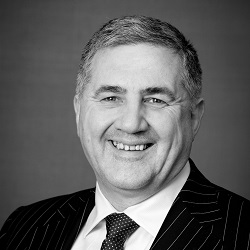 In a career spanning over 30 years, predominantly in the water industry, Professor Anthony Conway has led asset management, operations and engineering functions, as well as business change and regulatory programmes.
Tony is a Chartered Engineer, a Fellow of the Institution of Civil Engineers, and a Visiting Professor at the University of Sheffield Water Centre where he is Chairman of the Twenty65 Water Research Programme. He is a Director of the Water Industry Forum, a Director of British Water, and a former Non Executive Director of Aquam Corporation. Tony provides strategic consultancy advice working with a range of organisations operating across the water sector.
A trained coach, Tony is a Master NLP practitioner and is Director of Coaching at 6-Group, where he works with executives in a range of industries and geographies, particularly in the area of leadership of change.
Having informally been known as the 'Director of Curiosity' during his time at United Utilities, Tony is passionate about the effective leadership of change and will share thoughts on how to manage effective change in your business from a people perspective, helping bring team members on board by engaging with their emotions.
---
The fee includes a full cooked breakfast. Please email amanda.manson@k-club.co.uk to advise of any special dietary requirements once you have made your booking.
You can pay by debit/credit card through this websit and if you require a VAT invoice, please tick the box 'Do you require a VAT invoice?' and this element will be shown on your receipt.
If you would prefer to be invoiced for this event, please send an email to amanda.manson@k-club.co.uk for an invoice to be issued.
Please note that all bookings and payment MUST be received to confirm your place by 6pm on Monday 18th September 2017. No cancellations/refunds can be accepted after this cut off date; the invoice must be paid in full even if you do not attend.
---

For more details about our events, please visit www.k-club.co.uk/speakers
The venue is located off Jcn 11 of the M60, and 'brown signposted' AJ Bell Stadium. The Sat Nav postcode is M30 7LJ.
Please note there are roadworks & speed restrictions in place on large sections of the M60, causing heavy delays at peak times.

For full venue details, please visit www.ajbellstadium.co.uk/contact
Organiser of K-Club Manchester
K-Club is a network exclusive to key Entrepreneurs and Business Leaders who have proven records of achievement in developing some of the North West's leading companies and corporate brands.
Attendance is often by referral from previous attendees and comes with the assurance of a strict 'no sales promotion' policy. Our usual attendees are entrepreneurs, business owners and people at Director level within a business, however we welcome anyone to try us out.  Building a trusted network of contacts of the highest possible calibre is at the centre of everything K-Club stands for.
Each event will focus on providing attendees with insight and inspiration on the subjects that matter most to today's leading business people.  Events provide the opportunity to meet fellow business owners and to hear exclusively from a top-tier Entrepreneur or influencer from the region.
An optional Membership offering is available which includes attendance at more exclusive events as well as other benefits.  All of the K-Club Breakfast, Women's and some Social events are accessible on a 'Pay as you Go' basis.
www.k-club.co.uk