Description
K-Club invites Manchester women to an exclusive lunchtime event, in the Headmaster's Room of the Great John Street Hotel in Manchester.
THIS EVENT IS PROVING POPULAR AND LIKELY TO SELL OUT. IN THIS INSTANCE PLEASE LEAVE YOUR DETAILS ON THE WAITING LIST AND WE WILL CONTACT YOU SHOULD A PLACE BECOME AVAILABLE.
Our speaker is:
Joy Kingsley; Senior Partner at JMW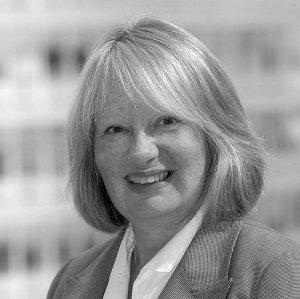 Join us to enjoy an afternoon tea whilst we hear from our speaker who will share her knowledge and experiences with other amazing women in Manchester.
"Scaling up a business"
Joy joined JMW LLP in 2010, in the role of Senior Partner, to assist with the continuing development of the firm. Her particular areas of expertise are Management and Business Development. Joy previously presided over the impressive growth of Pannone LLP as Managing Partner and Senior Partner.
During the 8 years that Joy has spent at JMW, the revenue has increased from £10m to £38m, and people from 170 to 500. She has been integral to the growth of the business into one of Manchester's top full service law firms, through high-level recruitment and innovative business models.
She is recognised in her industry with several nominations and awards including Women of the Year, Lifetime Achievement Award (Sunday Times Best Companies to Work For Awards), one of the 10 most innovative lawyers in the UK by the Financial Times and A Decade of Excellence in Business at the Women in Business Awards 2018 to name a few.
When not in her role at JMW, Joy is also a Governor of Manchester Grammar School and a Non-exec Director and Shareholder of I-COM (I-COM International Ltd); a company providing web and search engine optimisation services.
Joy will share her knowledge and expertise on the topic of 'Scaling up a business', referencing both the growth of Pannone and JMW whilst juggling the demands of both business and family life.

Tommy's is Joy's nominated charity. They fund research into miscarriage, stillbirth and premature birth, and provide pregnancy health information to parents. They believe it is unacceptable that one in four women lose a baby during pregnancy and birth. They want every parent to have the best possible pregnancy outcomes and to take home happy, healthy babies.
A donation of 25% of the entry fees will be made to Tommy's.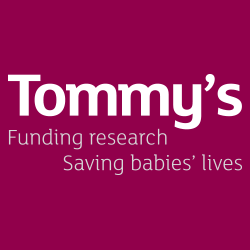 Places are limited for this event and Bookings close at 5pm on Friday 3rd May 2019
---
The Great John Street Hotel is located off Deansgate in Manchester. This original Victorian school house has been transformed into a luxury townhouse hotel with unique, individually designed bedrooms and suites alongside stylish lounges
Please arrive for 12.30pm, when a delicious selection of sandwiches and cakes will be served before we formally open the session and hear from our speaker at 1.30pm. A Q&A session will follow before we end at 2.15pm.
The fee includes a traditional afternoon tea. Please email amanda.manson@k-club.co.uk to advise of any special dietary requirements once you have made your booking.
You can pay by debit/credit card through this website, selecting VAT invoice if one is required. If you would prefer to be invoiced for this event, please email amanda.manson@k-club.co.uk for an invoice to be issued.
Members of the K-Club may attend all events as part of their membership, however any guests must be paid for. If you are a K-Club Member wishing to attend this event, please email amanda.manson@k-club.co.uk to reserve your place by 5pm on Tuesday 30th April.
---
Please note that all bookings and payment MUST be received to confirm your place by Friday 3rd May 2019.
Refunds for cancellations cannot be made after noon on Friday 3rd May 2019, unless we are able to offer your unwanted place out to someone on our waitlist. The invoice must be paid in full even if you do not attend.

For more details about other K-Club events and Membership please visit our website at www.k-club.co.uk.