Description
K-Club invites Manchester female entrepreneurs and professionals to an exclusive lunchtime event, kindly hosted by KPMG Manchester and is in support of the Friends of Rosie Children's Cancer Research Fund.
Our speaker is:
Jennie Johnson MBE; CEO of Kids Allowed Ltd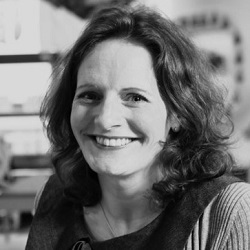 Join us to hear the highs and lows in the business journey of our lively and successful speaker.
Jennie Johnson was born in Salford, educated at a local Comprehensive and entered the workplace at the age of 16.
On the birth of her second child and with her first child about to start school, the prospect of returning to a full time career was daunting, given the lack of quality services available that addressed the different needs of her children. And so, the seed for Kids Allowed was sown.
Kids Allowed was incorporated in May 2003, with a vision to deliver a step change in the provision of high quality childcare.
The first Centre opened in September 2005 and there are now six centres and almost 400 colleagues. In 2017, Kids Allowed won the Nursery Group of the Year Award from Nursery World and the Business of the Year Award from the Manchester Evening News (£5 – £10M).
In 2012, Jennie opened her Training Academy to underpin the Company growth with knowledgeable and professional colleagues, trained to the highest standards. In 2016, Jennie was awarded an MBE for services to Apprenticeships.
Jennie has an infectious enthusiasm and passion for childcare, team development, motivation and fairness and is always happy to share her experiences with those considering starting their own business. In 2017, Jennie was the first female to be awarded CEO of the year at the UK Private Business Awards.
A donation of 25% of the entry fees received will be made to Jennie's chosen charity, Friends of Rosie Children's Cancer Research Fund, who fund research in the North West to help transform the diagnosis and treatment for children with cancer.
---
Please arrive from 12noon, when a finger buffet lunch will be served before we formally open the session and hear from our speaker at 12.30pm. A Q&A session will follow before we end at 2pm.
The fee includes a buffet lunch. Please email amanda.manson@k-club.co.uk to advise of any special dietary requirements once you have made your booking.
You can pay by debit/credit card through this website, selecting VAT invoice if one is required. If you would prefer to be invoiced for this event, please email amanda.manson@k-club.co.uk for an invoice to be issued.
Members of the K-Club may attend all events as part of their membership, however any guests must be paid for. If you are a K-Club Member wishing to attend this event, please email amanda.manson@k-club.co.uk to reserve your place by noon on Thursday 8th March '18.
---
Please note that all bookings and payment MUST be received to confirm your place by NOON on Thursday 8th March 2018.
Cancellations/refunds cannot be refunded after 1pm on Thursday 8th March; the invoice must be paid in full even if you do not attend.

For more details about other K-Club events and Membership please visit our website at www.k-club.co.uk.