Description
K-Club invites Manchester women to an exclusive lunchtime event, kindly hosted by Barlcays in their new Eagle Lab building opposite the Town Hall in Manchester and is in support of the charity Forever Manchester.
Our speaker is:
Sandy Lindsay MBE; Chair of Tangerine Group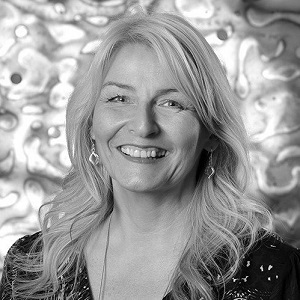 Join us to hear our speaker share her knowledge and experiences with other amazing women in Manchester.
"From Council Estate to Buck House – How a Moral Streak Created One of the UK's Leading Comms Firms"
Our February guest speaker, Sandy Lindsay MBE, grew up on one of the UK's worst council estates and attended one of the worst performing secondary schools in the country. She'll talk us through how being 'accused' of having a moral streak led her to create what would become one of the UK's top performing, most awarded communications agencies and to her being honoured by the Queen and named IoD Director of the Year!
Sandy launched Tangerine in 2002, which is now employs more than 60 people, supporting market leading brands including Pizza Hut, M&S Bank, Jewson and Ideal Standard. Fifteen years later, fulfilling a promise she made when she launched the business, Sandy placed 64% of Tangerine's shares into an Employee Owned Trust and turned Tangerine's employees into partners.
Sandy is passionate about creating quality career opportunities for young people – her latest job creation programme – The Juice Academy digital marketing apprenticeship – has created more than 300 jobs in leading businesses across the North West.
She chairs skills groups for the North West Institute of Directors and the North West Business Leadership Team, is a national Ambassador for Apprenticeships and a member of the North West Business Leadership Council of Teach First. She is also Vice-Chair of Forever Manchester and a Non-exec Director of Northcoders.
Forever Manchester is Sandy's chosen charity on this occasion and they will benefit from a donation of 25% of ticket sales from this event.
The charity raises money to fund and support community activity across Greater Manchester. They help local people do extraordinary things together. They fund and support a huge range of activities that help young people, older people and disabled people, as well as homelessness, sports, environmental, education, and cancer support projects, plus everything in between. They work with local communities to inspire and encourage projects that they want to see, to make their neighbourhoods happier, healthier and safer places to be. This is Charity… The Mancunian Way.
Bookings for this event close at Noon on Friday 22nd February 2019
---
Barclays Eagle Lab is situtated in the Union Building, on the corner of Albert Square and Brazennose St.
Please arrive from 12.30pm, when a finger buffet lunch will be served before we formally open the session and hear from our speaker at 1pm. A Q&A session will follow before we end at 2pm.
The fee includes a buffet lunch. Please email amanda.manson@k-club.co.uk to advise of any special dietary requirements once you have made your booking.
You can pay by debit/credit card through this website, selecting VAT invoice if one is required. If you would prefer to be invoiced for this event, please email amanda.manson@k-club.co.uk for an invoice to be issued.
Members of the K-Club may attend all events as part of their membership, however any guests must be paid for. If you are a K-Club Member wishing to attend this event, please email amanda.manson@k-club.co.uk to reserve your place by noon on Friday 22nd February '19.
---
Please note that all bookings and payment MUST be received to confirm your place by noon on Friday 22nd February 2019.
Refunds for cancellations cannot be made after noon on Friday 22nd February 2019; the invoice must be paid in full even if you do not attend.

For more details about other K-Club events and Membership please visit our website at www.k-club.co.uk.