Description
K-Club invites Manchester women to an exclusive lunchtime event, kindly hosted by Brown Shipley in their offices in Spinningfields, Manchester.
Our speaker is:
Sharon Amesu; Leadership Communication Specialist and Chair of IoD Manchester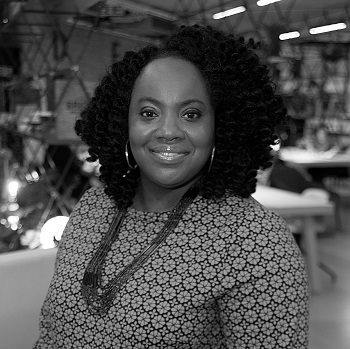 Join us to hear our speaker share her knowledge and experience with some amazing women in Manchester.
"A purpose driven approach to leadership"
Our October guest speaker, Sharon Amesu, a former Criminal Barrister turned multi-award winning speaker who takes 16 years' experience in the courtroom to challenge leaders to Raise the Bar on their Leadership. Sharon specifically helps Leaders to build inclusive organisations to Inspire action and drive results.
Sharon speaks at leadership conferences and works with organisations around the country was one of only 4 Leadership Facilitators for the Society of Leadership Fellows, St George's House, Windsor Castle. She is an Honorary Industry Fellow of Salford Business School and an appointed speaker for the prestigious CEO professional network; Vistage.
She was appointed Chair of the Manchester Branch of the Institute of Directors at the start of 2019.
Sickle Cell Care Manchester is Sharon's chosen charity on this occasion and they will benefit from a donation of 25% of ticket sales from this event.
The charity promotes and supports the physical, social and emotional well-being of individuals living with the tribulations of Sickle Cell Disease - an inherited condition that affects the red blood cells and can lead to episodes of severe pain or can damage organs and tissues, and may lead to other serious medical problems. It mostly affects people of African and African Caribbean origin, but the condition has been known to affect individuals of any ethnicity. They offer support, education and practical advice to those striving to live successfully with SCD and inform the general public in all areas relating to the condition..
Bookings for this event close at Noon on Friday 4th October 2019
---
Please arrive for 12.30pm, when a finger buffet lunch will be served before we formally open the session and hear from our speaker at 1pm. A Q&A session will follow before we end at 2pm.
The fee includes a buffet lunch. Please email amanda.manson@k-club.co.uk to advise of any special dietary requirements once you have made your booking.
You can pay by debit/credit card through this website, selecting VAT invoice if one is required. If you would prefer to be invoiced for this event, please email amanda.manson@k-club.co.uk for an invoice to be issued.
Members of the K-Club may attend all events as part of their membership, however any guests must be paid for. If you are a K-Club Member wishing to attend this event, please email amanda.manson@k-club.co.uk to reserve your place by 5pm on Tuesday 1st October '19.
---
Please note that all bookings and payment MUST be received to confirm your place by 5pm on Tuesday 1st October 2019.
Refunds for cancellations cannot be made after 5pm on Tuesday 1st October 2019; the invoice must be paid in full even if you do not attend.

For more details about other K-Club events and Membership please visit our website at www.k-club.co.uk.