Sales Have Ended
Registrations are closed
Eager to attend? Join our wait list by clicking the 'Register' button.
Sales Have Ended
Registrations are closed
Eager to attend? Join our wait list by clicking the 'Register' button.
Kaizen's Digital PR Linkup is an annual conference sharing the best advice, knowledge, and tips in the industry.
About this event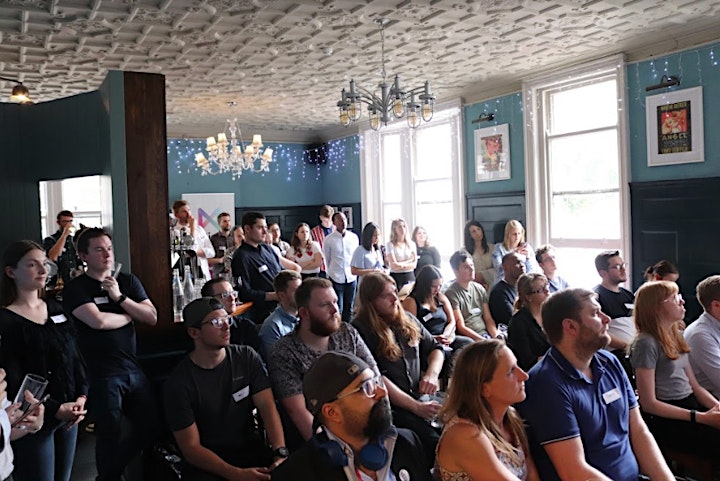 After a year of online events, social distancing and cancellations...Kaizen's Digital PR Link Up is back!
Want to learn more about Digital PR & content marketing?
Designed to be an informative conference for digital PR and content professionals, Kaizen will be hosting a day event at Techspace Shoreditch on Thursday 28th October from 10am-4pm.
Featuring talks from industry professionals and journalists, plus the opportunity to network with your peers, this shouldn't be missed.
Confirmed speakers:
Link Building: how to sell the idea to your CMO and manage your agency for real results
Having been in Digital PR for more than a decade, Kirsten will explore her tips on working with agencies to get real results. She'll cover everything from how to nail the brief to how to sell link building in-house to the CMO and beyond.

Selling yourself the right way... it's easy!
Hannah's talk will explore what it takes to be a journalist and what digital PR's need to bear in mind when creating and maintaining relationships with publishers. Including:
Effective branding and networking
What makes an eye-catching story
How to pitch to journalists
How to maintain good relationships with journalists
Understanding the niche, you're pitching to
Why audience takeaways are important
Less brand, more story
Brand Mentions vs Links: making earned PR coverage work harder for SEO
This rise in brand mentions is killing our client link KPIs...
As an industry, digital PRs face an increasing issue of journalists and publishers giving brand mentions instead of links. Given that the majority of digital PR campaigns are primarily KPI'd on links, this is quickly becoming an increasingly difficult challenge to navigate.
But how many publications give unlinked brand mentions, and which sectors is this the most common in?
Every summer, Digitaloft surveys 100+ journalists to ask, "what makes you link out from an article right now, rather than just mentioning the brand?" and, in this session, James will share the findings from this year's research alongside data from an analysis of thousands of articles across major verticals in the UK press to determine which niches are more likely to see journalists link out and which are becoming plagued by brand mentions.
Alongside these findings, James will share top tips and a proven process for turning brand mentions into links, making earned coverage work harder to support SEO success.

Keep it Fresh: tips to take your strategy & client offering one step further as a Digital PR agency
COVID-19 shook the world of Digital PR, as the words 'static' and 'interactive' became more clunky and a thing of the past, making way for more hybrid and flexible content formats such as data stories and proactive reactive PR as a result.
As an agency, it is CRUCIAL to keep things fresh, not only to keep the clients you have but also to get new ones. As a result, brand focus has become the crux of our pitch process, and moving away from standard slides, starting with a blank canvas has done wonders for client wins and also employee motivation.
During this talk, Marina will discuss how to keep your strategy fresh and wow either a current or potential client to show them that you are ahead of everyone else.

Avoiding Boycotts & Backlashes: how to navigate content marketing for LGBTQ+ audiences
When talking to LGBTQ+ audiences, many brands manage to f* it up and appear ignorant at best, tokenistic at worst, or just downright rude.
So, I offer a frank and informative 101 guide on how to communicate with LGBTQ+ audiences.
With more Gen-Z and millennials identifying as anything other than heterosexual than ever, now's the time to get it right.
Organiser of Kaizen's Digital PR Linkup 2021
An award-winning growth marketing agency based in Old Street, London. 
We increase brand exposure for some of the world's largest brands. Specialists in digital PR and SEO, we also offer services in influencer marketing, paid social and PPC. We drive creative digital growth.
Named as 'Content Marketing Agency of the Year' by The Drum, Deloitte's top fastest growing technology companies and Campaign's Best Places to Work.