Event Information
Location
Pinner
Pinner
HA5 3RJ
United Kingdom
Description
Learn to cook without wheat, dairy or refined sugar. I'll teach you how to experiment with flavour, texture and colour by using fresh herbs, spices, vegetables, pulses - real food - the food that matters!
I promise you that once you have mastered the art of cooking without wheat, dairy or refined sugar, you won't look back. And if you are already a vegan, then this class will inspire you to create food that enliven your taste buds and are a delight to behold!
Kajal's Kitchen
Kajal's passion is to create, serve and enjoy inspiring and super nutritous vegetarian and vegan food that is delicious and a work of art to observe.
Using the freshest ingredients, Kajal's cookery class is dedicated to preparing and presenting gourmet vegan dishes.
Impress your friends and family by learning to prepare her latest dishes in a workshop that is suitable for any level; from novice to highly experienced.

At the end of the workshop, you'll sit down at her beautifully decorated table to enjoy the food you've learnt to make with your fellow workshop attendees.
Vegetarian, vegan and gluten free.
"I am totally in awe of how inspirational and totally passionate Kajal is about her healthy cooking workshops. I can honestly say today has been the most fun, informative and inspiring Sunday morning I have had. I would highly recommend to anyone looking to learn more about the right food to put into your bodies. Thank you so much Kajal."
F. Malik
The photographs below are from Kajal's workshop held on a glorious spring day on Sunday 9 April. Photo's are indicitive of what you can expect.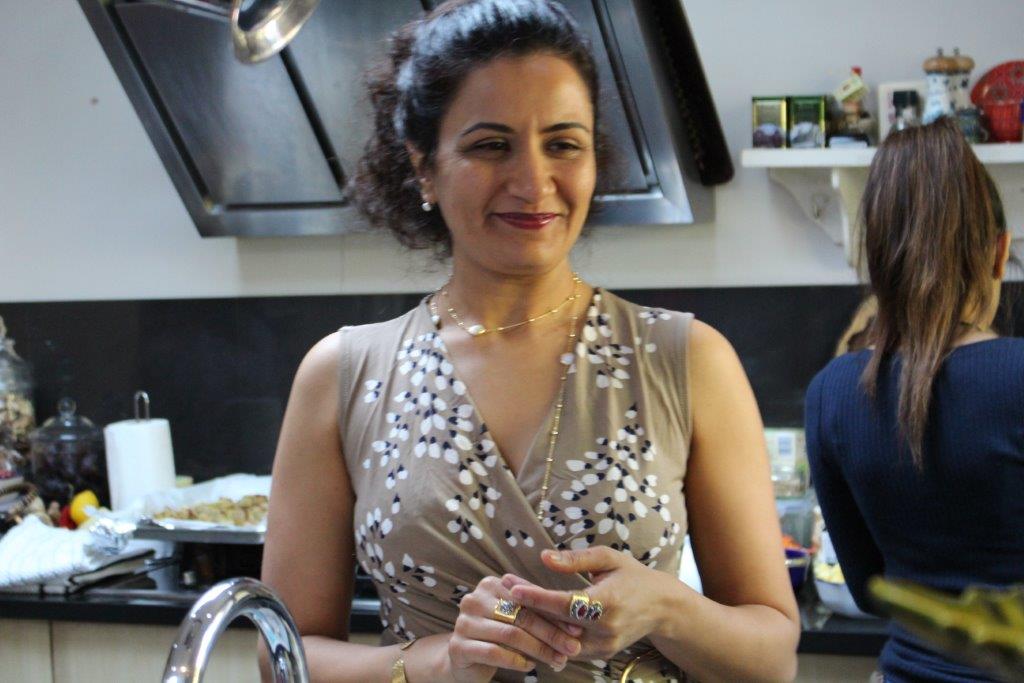 "I recently attended one of Kajal's cooking workshops. I can honestly confirm I came out with so much more than I bargained for. Thoroughly enjoyed the healthy salad workshop which was a hands on experience. Came away with so many tips and new ideas. I would 100% recommend attending a class."
S. Shah Arya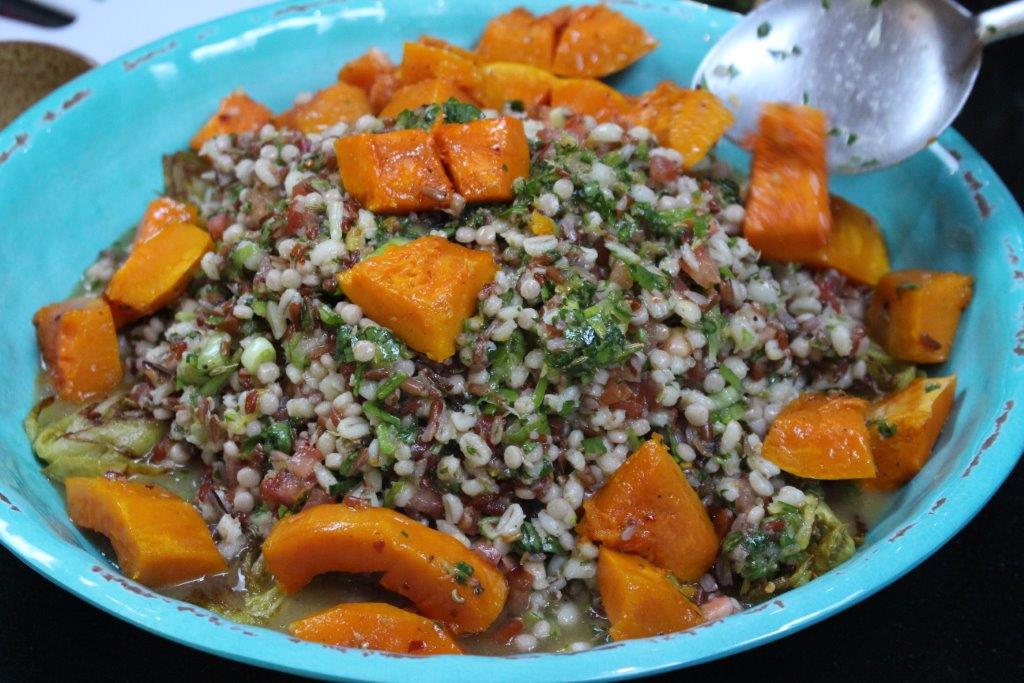 Autumn Multi Grain Salad with spelt, millet, barley and butternut squash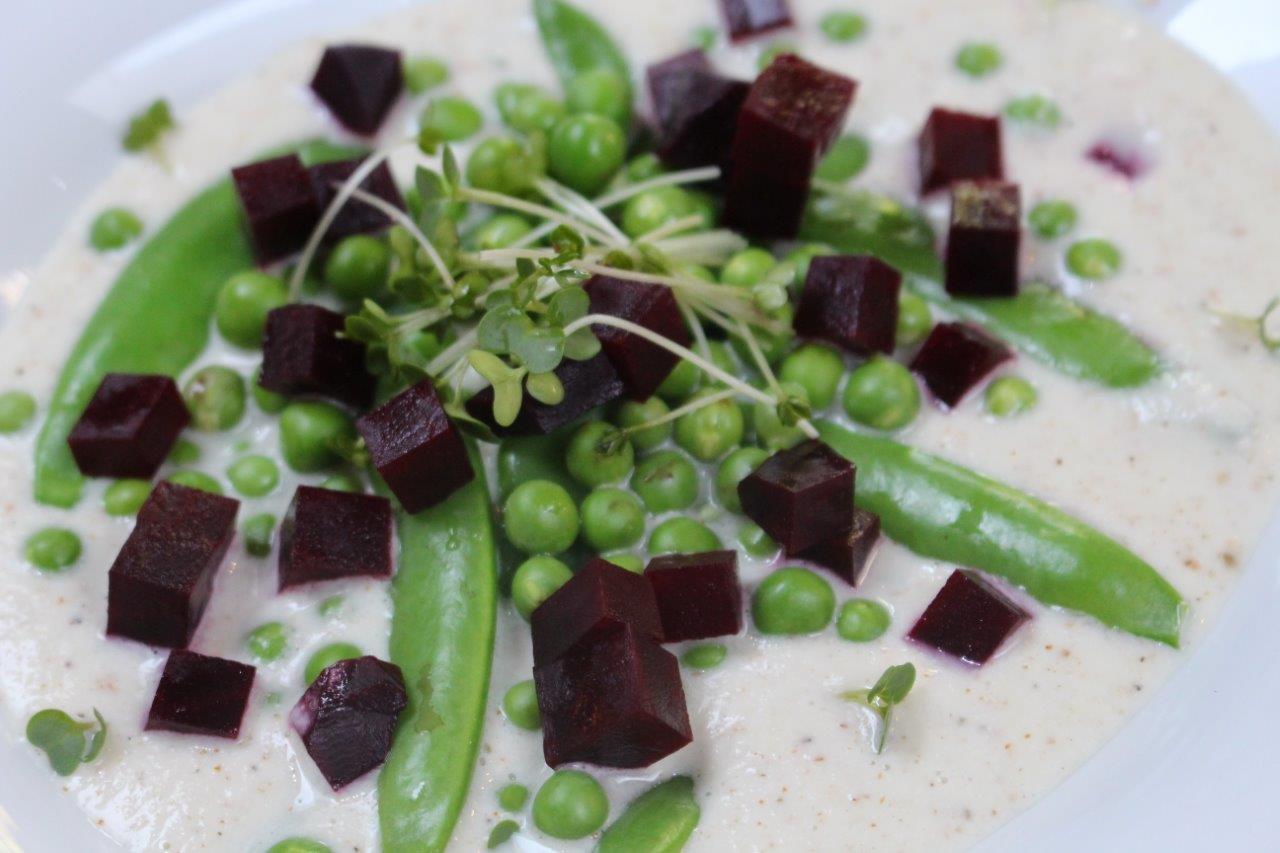 Spanish Winter Salad with White Gaspacho Dressing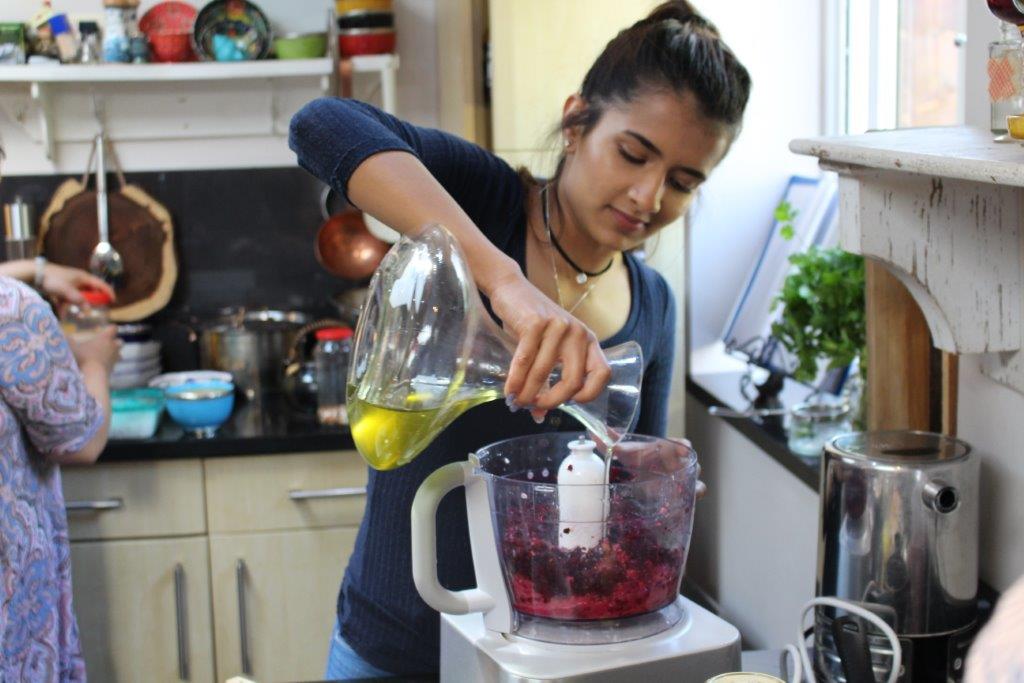 As a surprise to all those attending the workshop and a 'bonus' recipe, Kajal's daughter Henna demonstrates one of her specialities: Beetroot Hummus - with a bit of added spice!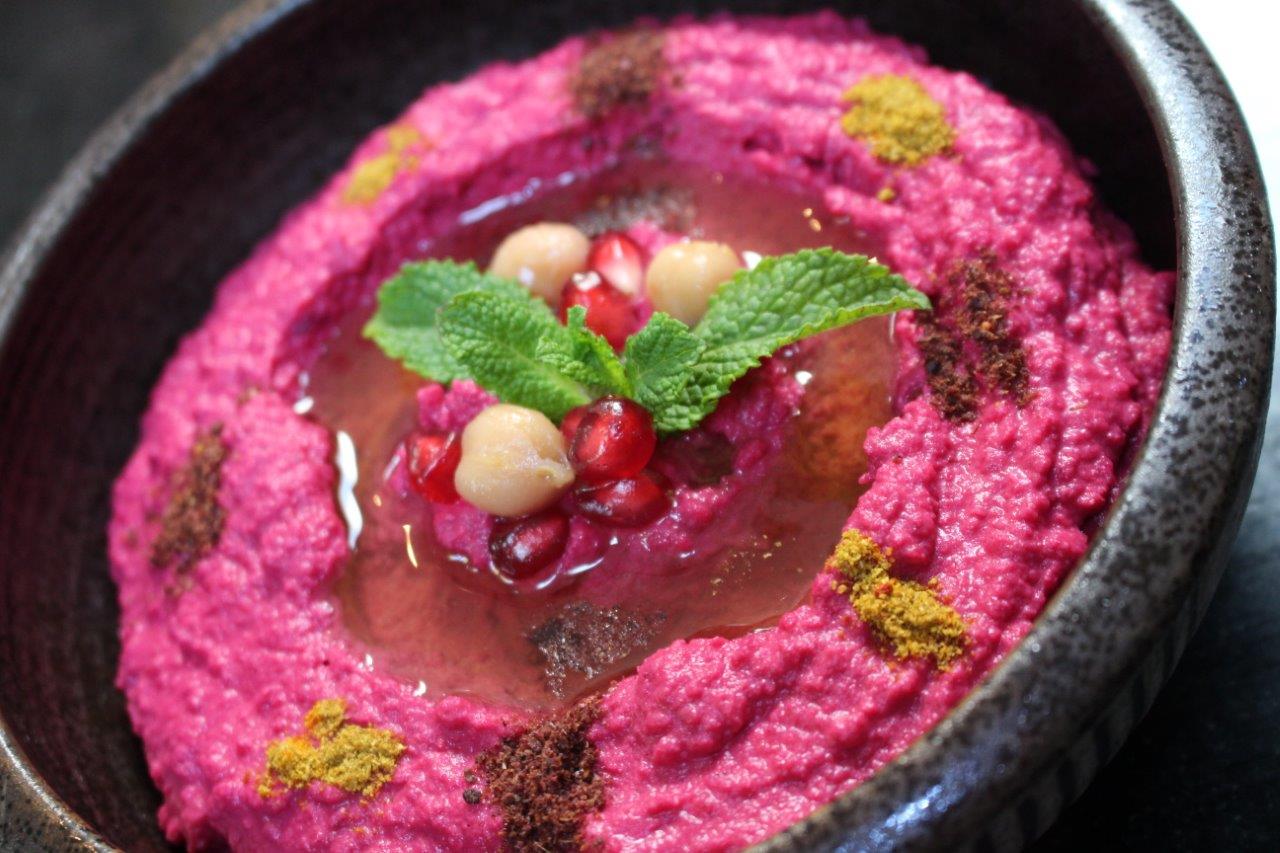 Henna's Beetroot Hummus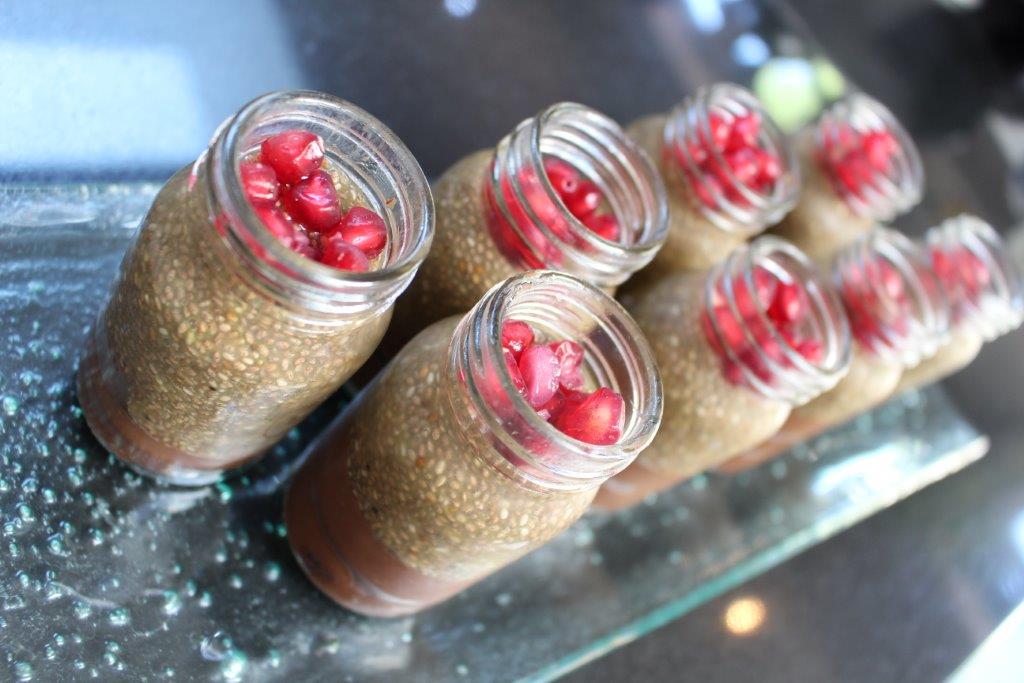 Henna's Advocado Chocolate Orange with Chia Seeds and pomegranate - a tasty and healthy dessert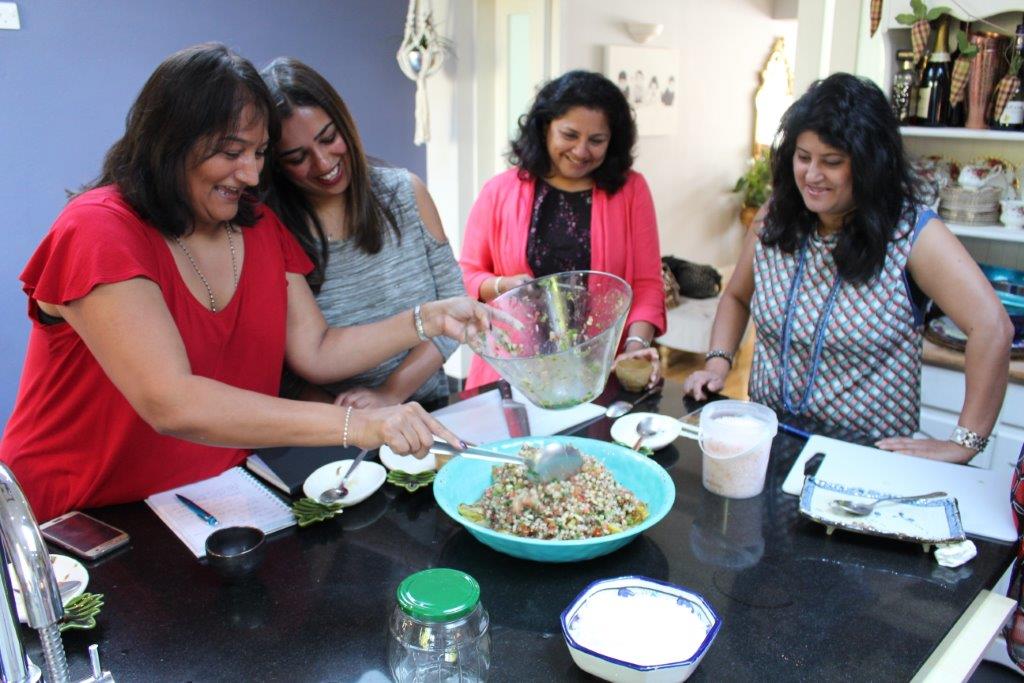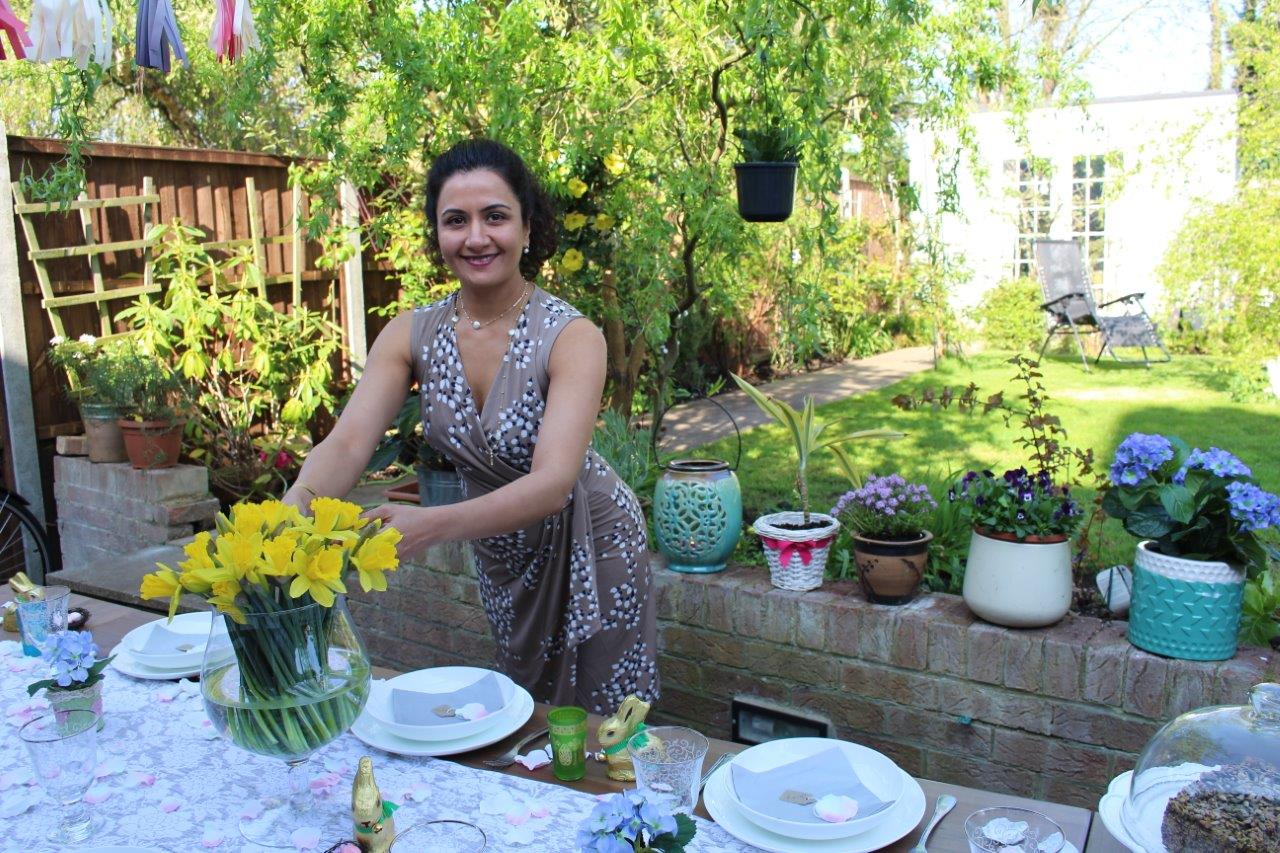 Kajal preparing her table for the workshop lunch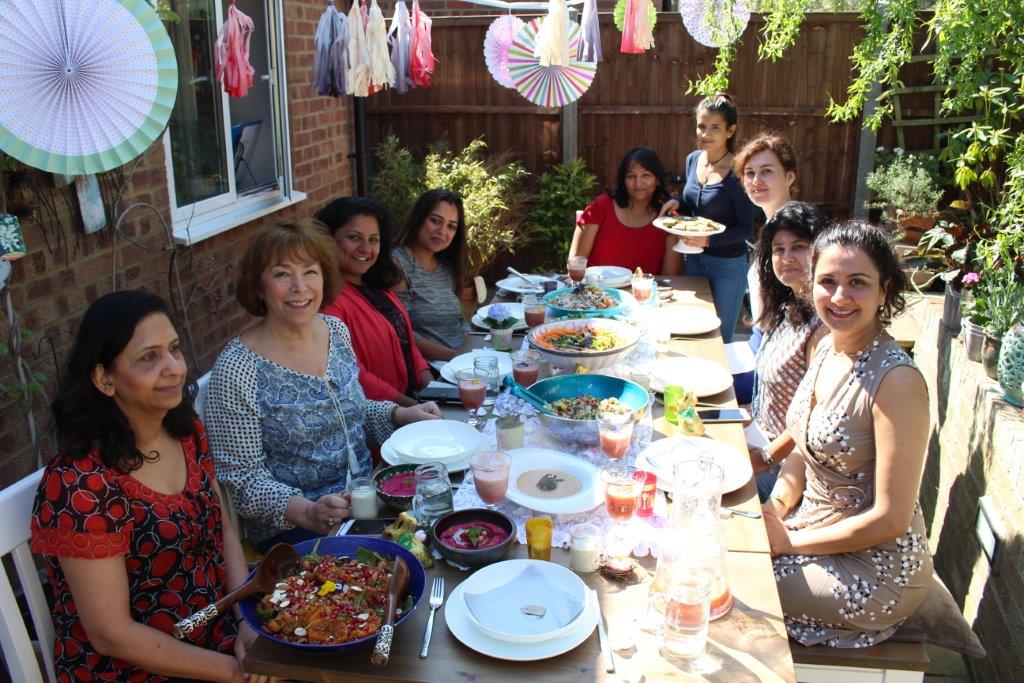 At the end of the workshop, the group enjoyed a lovely lunch together.

Gift vouchers are available on request. Please book your place and email Kajal details of your recipient and a message for the gift voucher. We'll send you a pdf gift voucher to send or we can arrange a printed copy for an additional £5.00. Email: kajal.wellbeing@gmail.com
Date and Time
Location
Pinner
Pinner
HA5 3RJ
United Kingdom
Refund Policy