Kajal's Healing Foods Workshop (Prevention) - 9 July 2017 - Eat Your Way to...
Description
Eat Your Way to Glowing Health is the first in a series of workshops devoted to nutritional recipes that play a role in the prevention and treatment of ill health and disease, encouraging you towards a healthier diet.

Kajal's philosophy is to create, serve and enjoy inspiring and super nutritious vegetarian and vegan food that is delicious and a work of art to observe.
Eating healthy is not just about taking care of your body and keeping it away from illnesses and diseases. It is about your overall wellness; physical, mental and spiritual.
Using the freshest ingredients, Kajal's Healing Workshop (prevention) is dedicated to preparing and presenting five nutritious healing foods that will nourish your soul and make you feel great.
Upcoming workshops will focus on a range of inspiring dishes designed to nourish and help with, for example, your heart, bones, mind, fatigue, digestion, immunity, skin, hair, nails and female hormones.
During her class, Kajal will explain the nutritional value behind the ingredients she uses in her dishes.
Eat your way to glowing health with this vibrant workshop to daily well-being.
Impress your friends and family by learning to prepare her latest healing dishes in a workshop that is suitable for any level; from novice to highly experienced.

At the end of the workshop, you'll sit down at her beautifully decorated table to enjoy the food you've learnt to make with your fellow workshop attendees.
Vegetarian.
"I am totally in awe of how inspirational and totally passionate Kajal is about her healthy cooking workshops. I can honestly say today has been the most fun, informative and inspiring Sunday morning I have had. I would highly recommend to anyone looking to learn more about the right food to put into your bodies. Thank you so much Kajal."
F. Malik, 12 March 2017
The photographs below are from Kajal's workshop held on a glorious spring day on Sunday 9 April. Photo's are indicitive of what you can expect.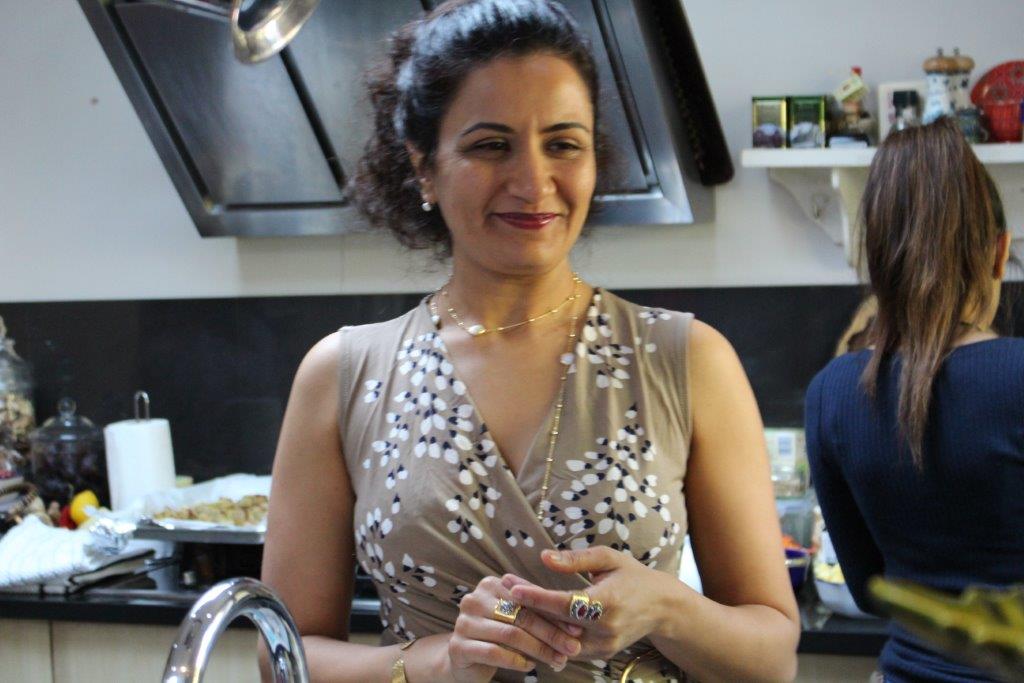 "I recently attended one of Kajal's cooking workshops. I can honestly confirm I came out with so much more than I bargained for. Thoroughly enjoyed the healthy salad workshop which was a hands on experience. Came away with so many tips and new ideas. I would 100% recommend attending a class."
S. Shah Arya, 6 Feb 2017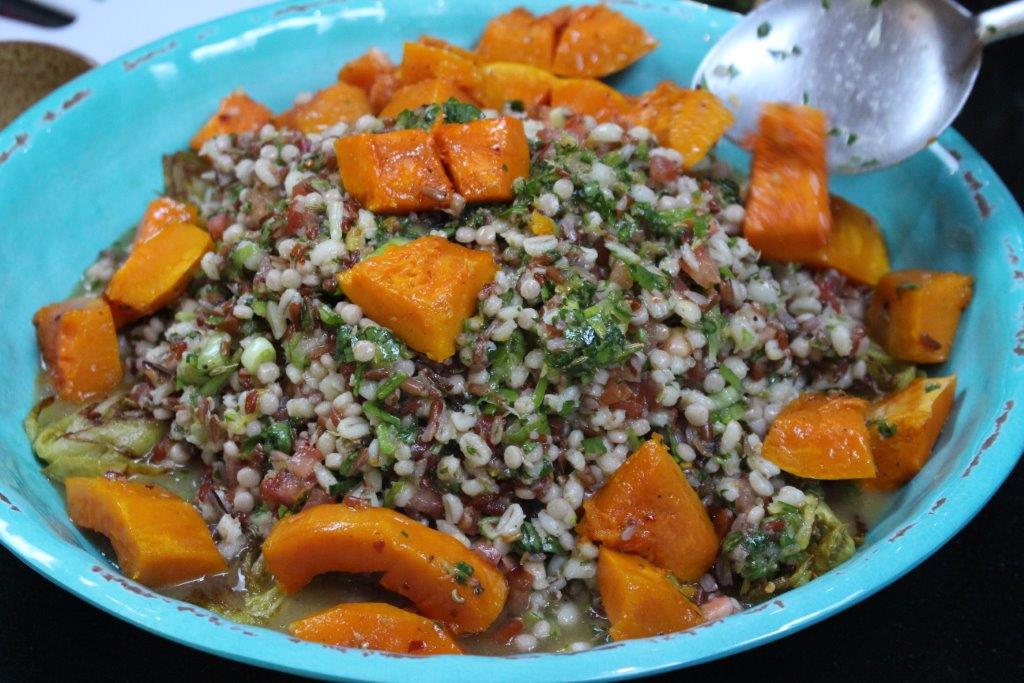 Autumn Multi Grain Salad with spelt, millet, barley and butternut squash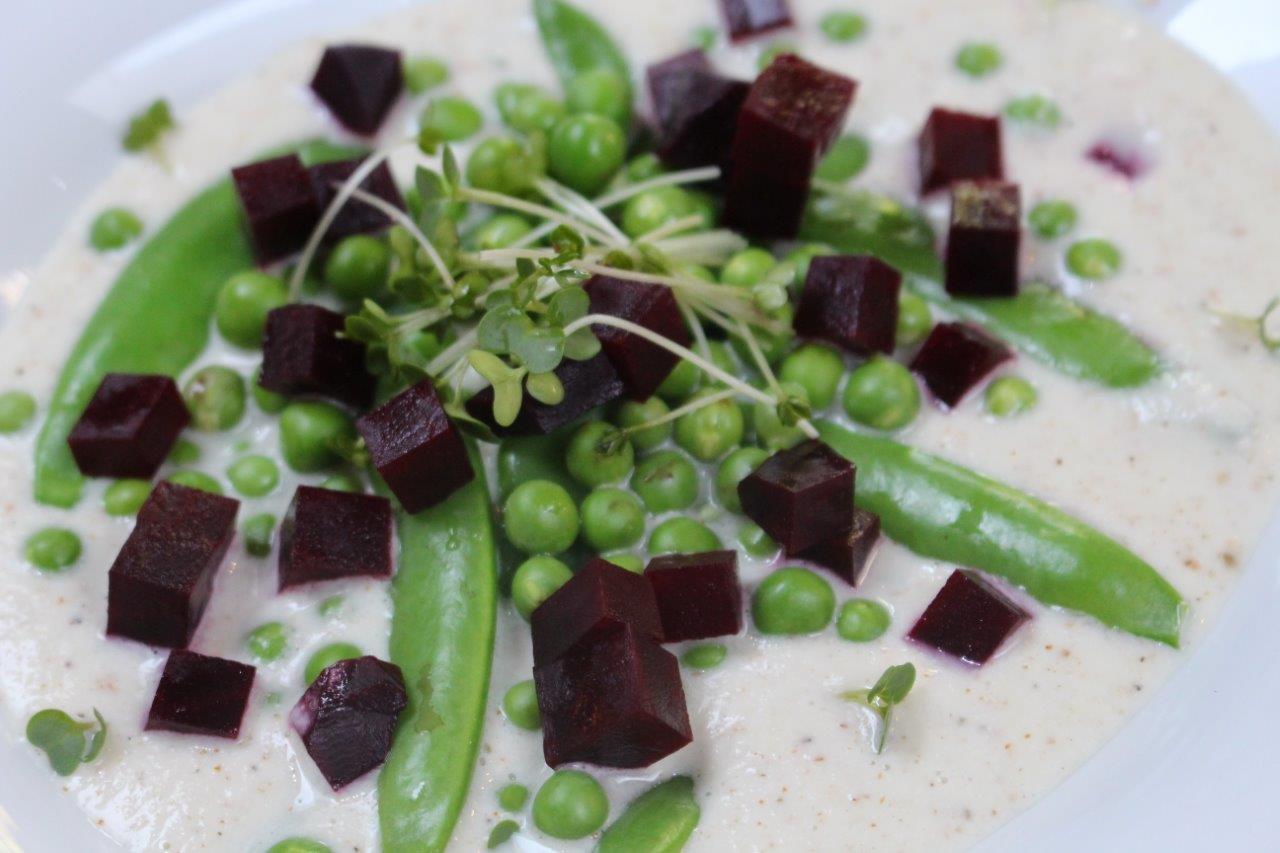 Spanish Winter Salad with White Gaspacho Dressing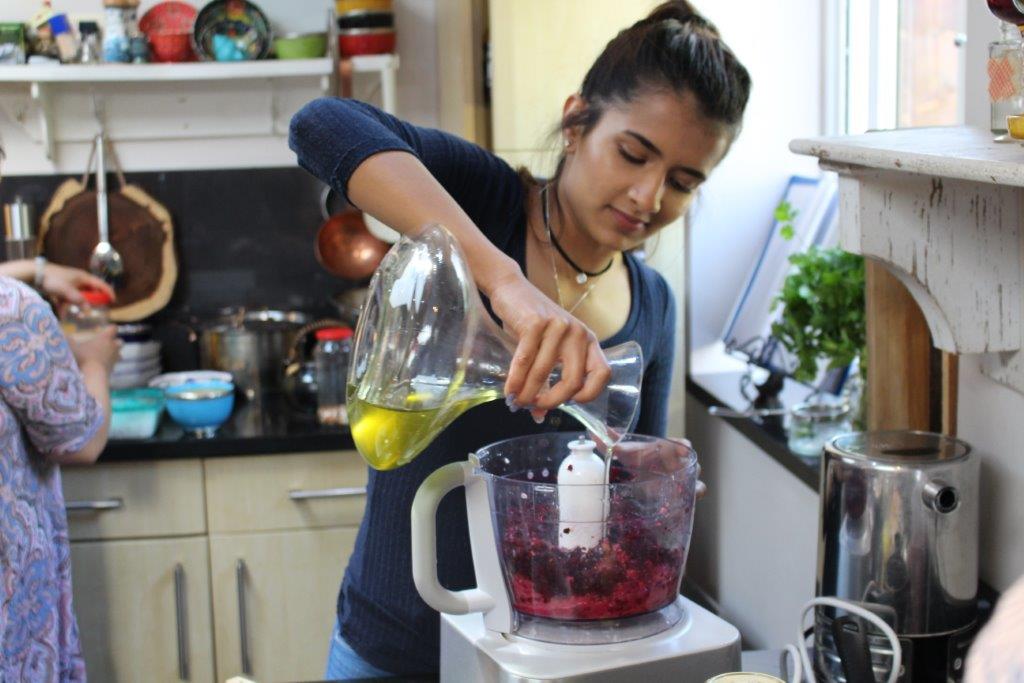 As a surprise to all those attending the workshop and a 'bonus' recipe, Kajal's daughter Henna demonstrates one of her specialities: Beetroot Hummus - with a bit of added spice!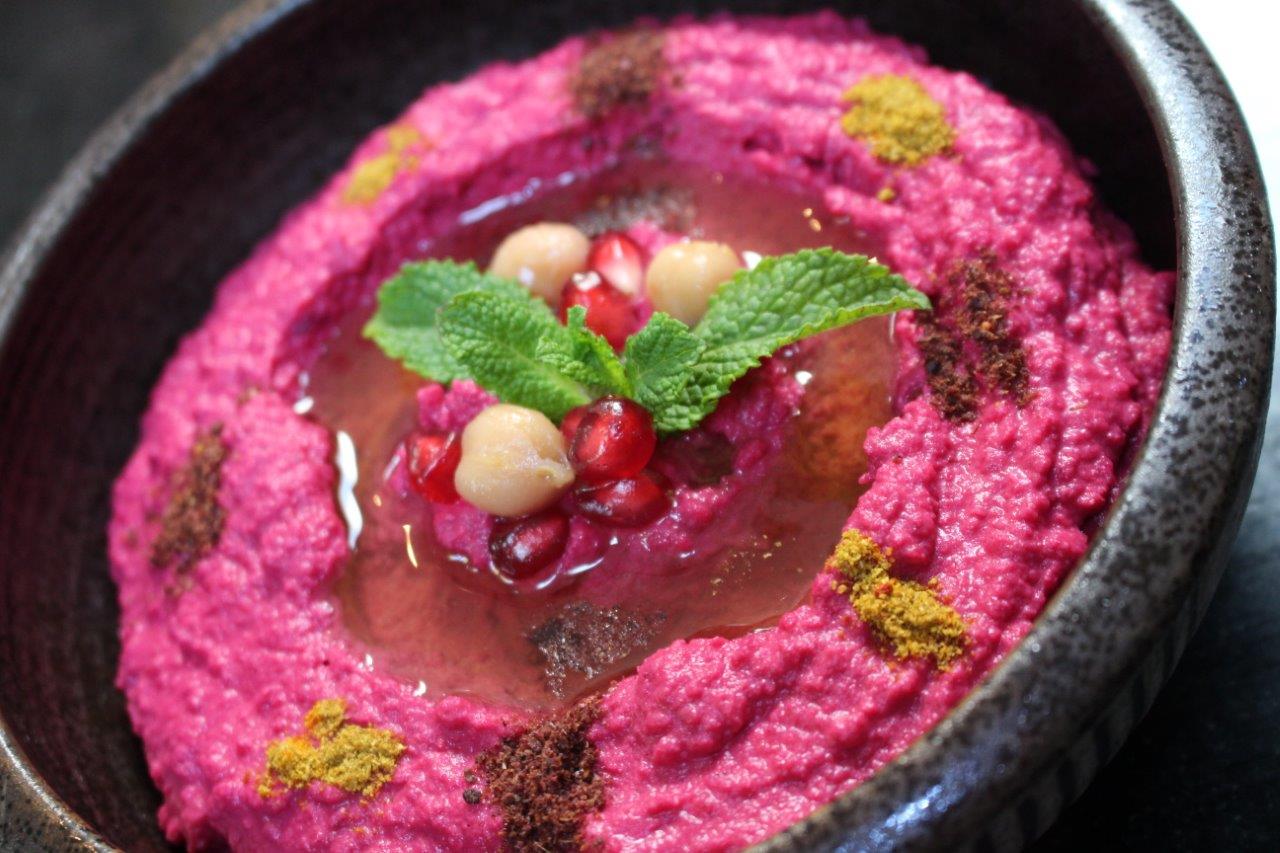 Henna's Beetroot Hummus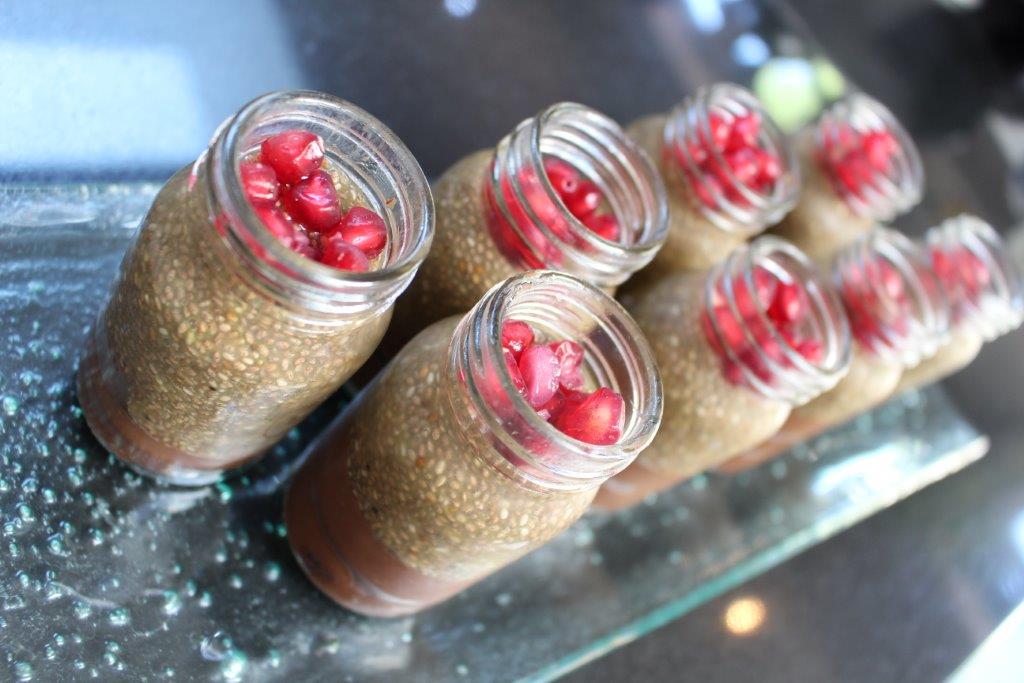 Henna's Advocado Chocolate Orange with Chia Seeds and pomegranate - a tasty and healthy dessert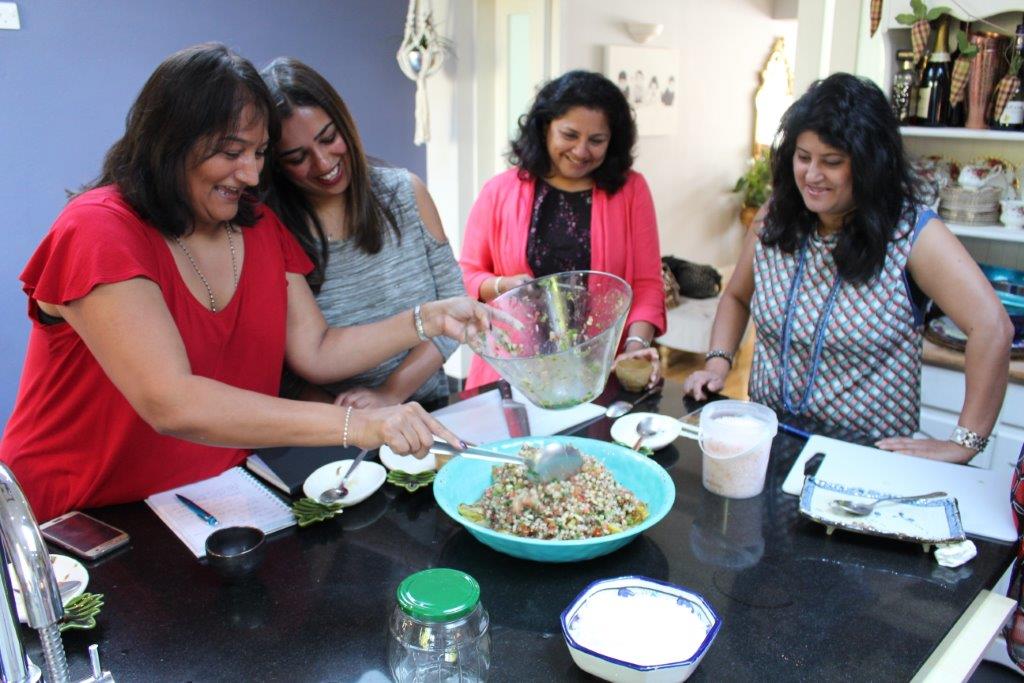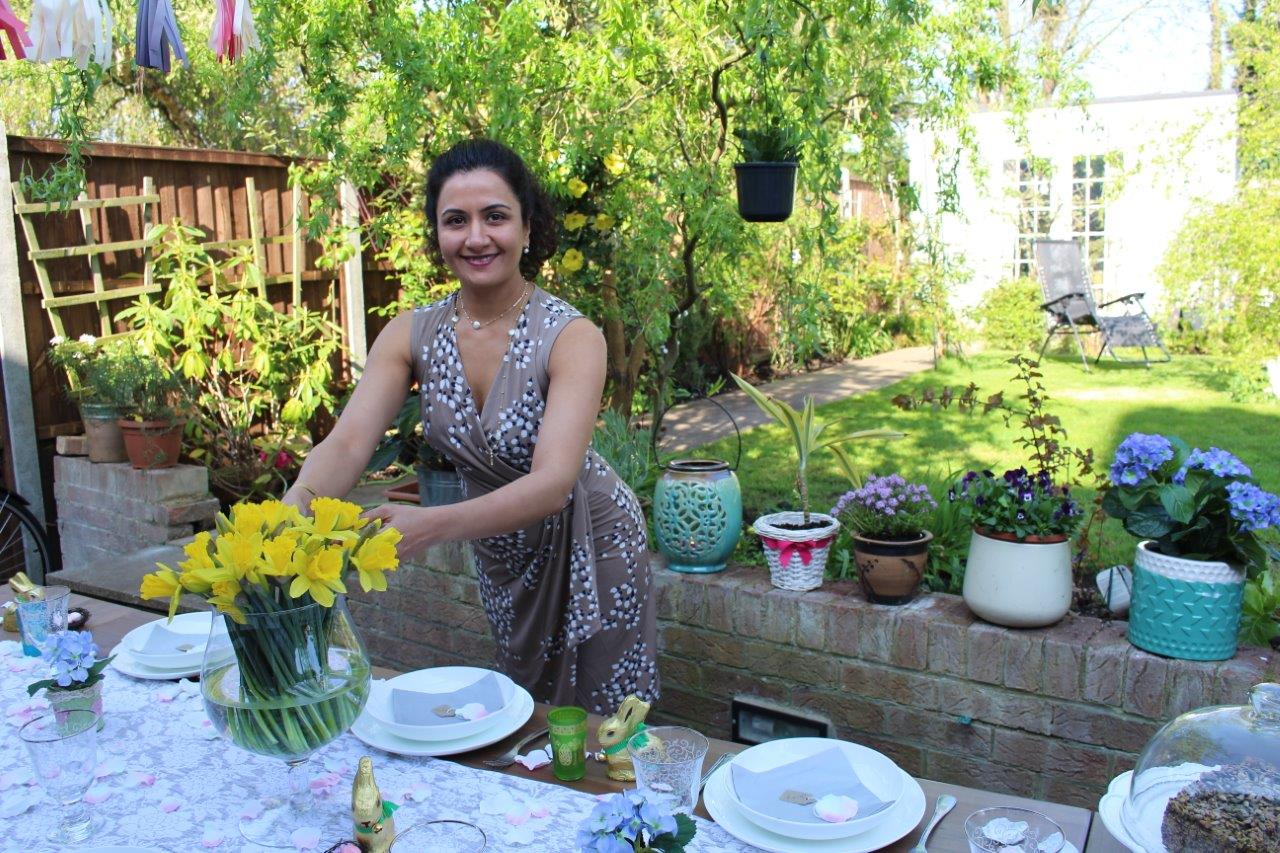 Kajal preparing her table for the workshop lunch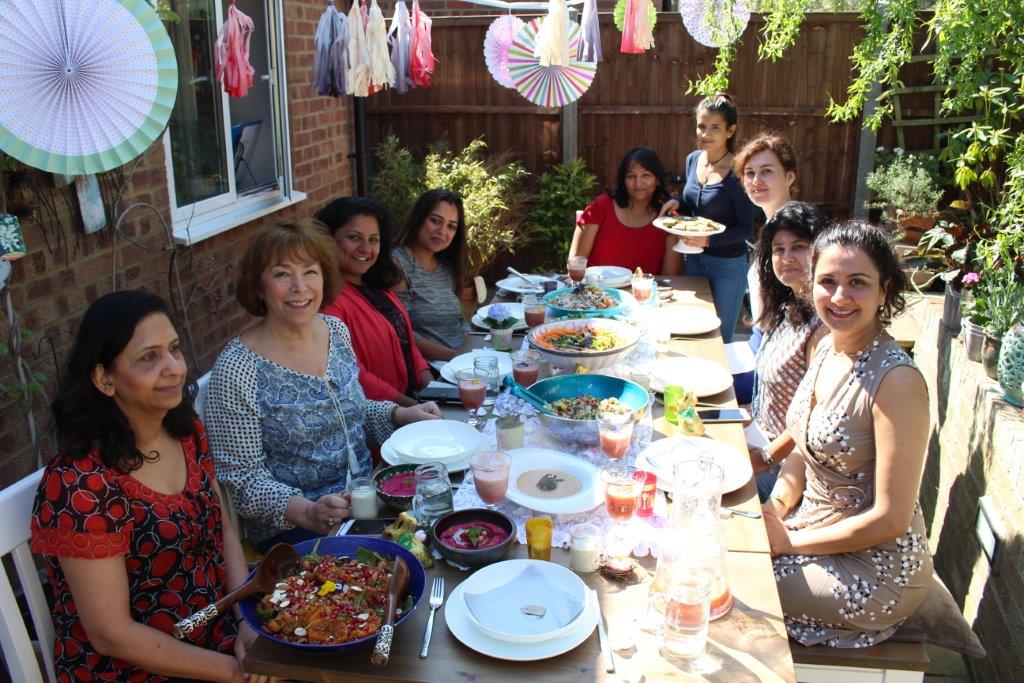 At the end of the workshop, the group enjoyed a lovely lunch together.

Gift vouchers are available on request. Please book your place and email Kajal details of your recipient and a message for the gift voucher. We'll send you a pdf gift voucher to send or we can arrange a printed copy for an additional £5.00. Email: kajal.wellbeing@gmail.com