Event Information
Location
Pinner
Pinner
HA5 3RJ
United Kingdom
Description
Kajal's Kitchen on a weekend is a site to behold. Nothing beats the family together in the morning tucking into a delicious and super healthy breakfast... or more often than not... brunch.
Breakfast is the most important meal of the day and yet, it can be a challenge to put a healthy breakfast together that all the family can enjoy and isn't loaded with sugar, butter, white flour or other fatty foods.
When we are in a rush, we often rich out for refined carbs, poor nutrients, sugary cereals mostly made out of white flour. By mid morning, we are starving because most of these foods are quickly digested, giving a burst of energy that is often swiftly followed by a drop in blood sugar levels. This leaves you feeling tired or lethargic and you may want to reach out for a quick snack! The key to feeling energetic, focused and maintain a slow steady energy levels, as well as adding a little protein and healthy fats to keep you feeling fuller for longer, I have a designed a super healthy breakfast program that will give you some training on how to fix a quick healthy first meal of the day and also learn some great tips on how to make delicious smoothies for the entire week!
Kajal will turn everything you expected about breakfast on it's head with a cooking class that'll surprise and delight you.
Attend this class to learn how to make seven super healthy breakfast meals and in addition, you will be inspired by how delicious a genuinely healthy smoothie (with not too much natural sugar from fruit) can be. Further, you'll tips on how to maintain a balanced diet and healthier life style.
Impress your friends and family by learning to prepare her latest dishes in a workshop that is suitable for any level; from novice to highly experienced.

At the end of the workshop, you'll sit down at her beautifully decorated table to enjoy the food you've learnt to make with your fellow workshop attendees.
Vegetarian breakfast.
"I am totally in awe of how inspirational and totally passionate Kajal is about her healthy cooking workshops. I can honestly say today has been the most fun, informative and inspiring Sunday morning I have had. I would highly recommend to anyone looking to learn more about the right food to put into your bodies. Thank you so much Kajal."
F. Malik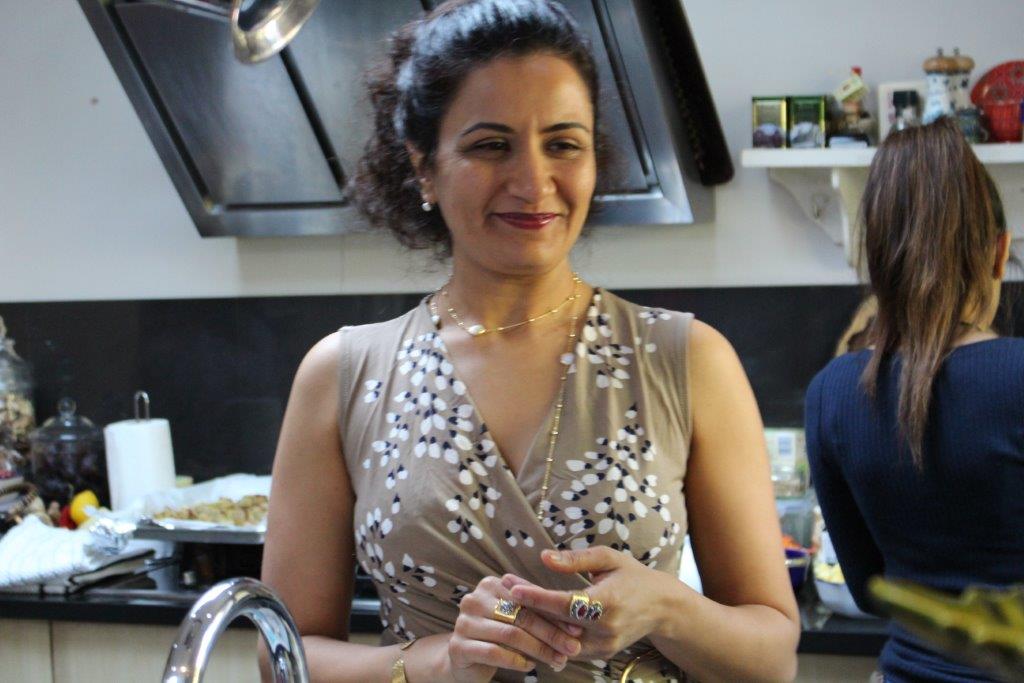 "I recently attended one of Kajal's cooking workshops. I can honestly confirm I came out with so much more than I bargained for. Thoroughly enjoyed the healthy salad workshop which was a hands on experience. Came away with so many tips and new ideas. I would 100% recommend attending a class."
S. Shah Arya
Gift vouchers are available on request. Please book your place and email Kajal details of your recipient and a message for the gift voucher. We'll send you a pdf gift voucher to send or we can arrange a printed copy for an additional £5.00. Email: kajal.wellbeing@gmail.com
Date and Time
Location
Pinner
Pinner
HA5 3RJ
United Kingdom
Refund Policy