Description
About the lecture
The 9th century Arabic work called Kalām fī maḥḍ al-khayr, known as the Liber de causis in its 12th century Latin translation, is often times considered in relation to its major Greek source, The Elements of Theology of the great Neoplatonist Proclus, or in relation to its broad use by philosophers and theologians of the Latin tradition. In the Arabic tradition it was considered part of the "metaphysics file" (Zimmermann) of philosophical teachings from Aristotle, Plotinus, Proclus, Alexander and more. In this lecture, Prof Richard Taylor proposes to reconceptualise the Kalām fī maḥḍ al-khayr as a work conceived as a supplement to the (Plotinian) "Theology of Aristotle" in which portions of Proclus are used to explicate further the cosmological metaphysics of "Aristotle".
About the Speaker
Prof. Richard C. Taylor, Marquette University & Katholieke Universiteit Leuven
Prof. Richard C. Taylor (Ph.D. Medieval Studies and Philosophy. University of Toronto, 1981) has completed 35 years as professor of philosophy at Marquette University in Milwaukee, Wisconsin, where he has regularly taught graduate and undergraduate classes on ancient and medieval philosophy. He is also a member of the DeWulf-Mansion Center for Ancient, Medieval and Renaissance Philosophy at the Katholieke Universiteit Leuven in Belgium where since 2011 he has regularly co-taught with Prof. Andrea Robiglio the course, Aquinas in Context, with special emphasis on the importance of the Arabic philosophical tradition for the thought of Aquinas. He is co-editor with Peter Adamson of The Cambridge Companion to Arabic Philosophy (2005) and with Luis López-Farjeat of The Routledge Companion to Islamic Philosophy (2015). He has also published the translation, Averroes (Ibn Rushd) of Cordoba. Long Commentary on the De Anima of Aristotle (2009, Th.-A. Druart, subeditor) with an extensive introduction on the philosophical psychology of Averroes. He is co-founder and current director of the Aquinas and 'the Arabs' Project which promotes the study of Arabic / Islamic philosophy in its own right and in its influence on the medieval Latin philosophical and theological traditions. He is editor of the new Brepols book series, Philosophy in Abrahamic Traditions of the Middle Ages. He has written on the Kalam fi mahd al-khair / Liber de causis, the Plotiniana Arabica, al-Farabi, Avicenna, Averroes and Aquinas.
He has published over 20 articles on the thought of Averroes. A recent recipient of a three-year Fulbright Global Flex Fellowship to teach and research on Aquinas and the Arabic philosophical tradition, he is currently working on a book manuscript on this topic. In May-June of 2016 he taught an intensive seminar on this topic at Marmara University Divinity School, in September-November in Fall 2017 at KU Leuven, and in March-May 2018 at the University of Pisa.​ He is a recipient of a Solmsen Fellowship at the Humanities Institute at the University of Wisconsin, Madison, for 2019/20 to work on the book project, Aquinas and 'the Arabs.' Classical Arabic Philosophy and Its Importance for the Thought of Thomas Aquinas.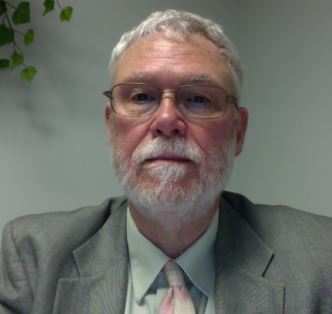 Please note that filming/photography will be taking place at this event for promotional and archival purposes. By attending this event, you consent to interview(s), photography, audio recording, video recording. These will be used in publications, exhibitions, or reproduced for promotional purposes, news stories, websites, or for any other purpose(s) that IIS, its vendors, partners, affiliates and/or representatives deems fit to use.