'In conversation' event between artist Karen McLean and art critic, independent curator, art historian, writer and presenter Aindrea Emelife
About this event
The event will take place in conjunction with McLean's exhibition BLUE POWER | Ar'n't I a Woman! (20th May - 12th June 2021) which brings together two major installations and two years worth of work. The exhibition explores the symbolic and historical weight of materials and interrogates their relationship to Britain's colonial legacy. Find out more about the exhibition here: https://block336.com/exhibitions/karen-mclean-blue-power-arnt-i-a-woman/
Karen McLean's multidisciplinary practice is informed by her experience of growing up in post-Independence Trinidad during the 1960s. Working across a variety of material including moving image, sound and installations that incorporate evocative and symbolic materials such as sugar, soap, wood, and hessian sacks, McLean explores themes of displacement, identity, capitalism and ethics, home and globalisation, with a particular focus on colonialist legacies and their ongoing traumas.
Solo exhibitions include BLUE POWER at Ort Gallery, Birmingham (2018), The Precariat at Lewisham Art House, London (2017), three at BPN Architects, Birmingham (2014) and Trove at Edible Eastside, Birmingham (2012). Group exhibitions include MOTHERSHIP at The Sawmills, London (2016), Goldsmiths MFA show (2015), Independence Exhibition at Hackney Museum, London (2012), Trinidad and Tobago Film Festival at Medulla Art Gallery, Trinidad (2012), Trinidad & Tobago Cultural Village (2012), British Summertime 2 at The New Art Gallery Walsall and MAC, Birmingham (2011) and Folkestone Triennial Fringe (2011). McLean's work is also featured in Gill Perry's book Playing at Home: The House in Contemporary Art, published by Reaktion Books Ltd in 2013.
Aindrea Emelife is an art critic, independent curator, art historian and presenter from London, included in this year's Forbes 30 under 30 list. She has presented art films for such prestigious institutions as The Royal Academy of Arts and The Hepworth Wakefield Museum and featured in programming on Sky Arts. She is currently working on her first two books, A Little History of Protest Art (Tate, 2022) and How Art Can Change The World: A Manifesto (Frances Lincoln, 2022)
Aindrea debuted her first column for the Financial Times aged 20 years old, and has been published widely and internationally, including articles in The Guardian, Vanity Fair, The Telegraph, BBC, GQ, Frieze, The Independent and ArtNet. She features regularly on podcasts, most recently Talk Art and The Art Newspaper Podcast and is dedicated to public speaking, usually pertaining to discussions of contemporary art, popularising art history and championing female, black or artists of colour.
Aindrea has delivered talks and lectures at UNESCO, Paul Mellon Center for British Art, The Times and Sunday Times Cheltenham Literature Festival, The Financial Times NextGen Festival, Courtauld Gallery, the Courtauld Institute of Art, the V&A Museum and the Association for Women Art Dealers.
In 2021, Aindrea was appointed to the Mayor of London's Commission for Diversity in the Public Realm.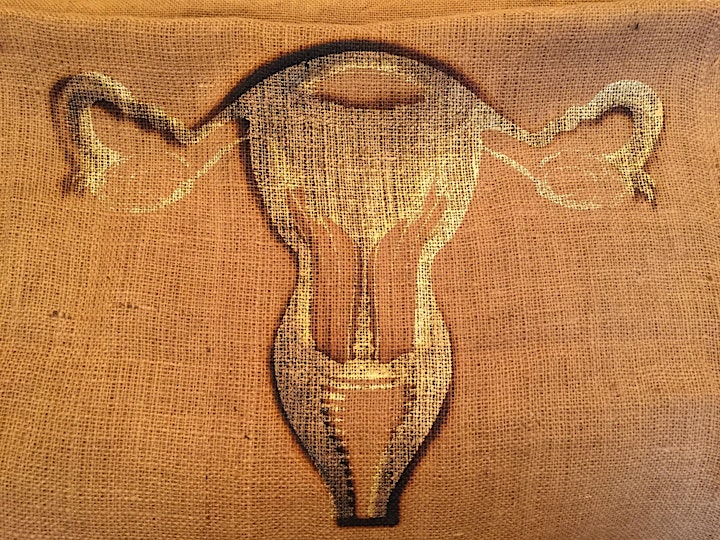 Organiser of Karen McLean in conversation with Aindrea Emelife
Founded in October 2011, Block 336 is an artist-run project space, studio provider and UK registered charity. Located in Brixton, South London.
Block 336 hosts two large, architecturally unique exhibiting spaces. The organisation aims to promote engagement with and critical discussion of contemporary art. Block 336 is committed to providing a platform for artists, offering them the freedom to experiment and test new ideas without the pressures of gallery sales. It provides opportunities for ambitious projects, providing a sympathetic and supportive environment for the development of new work.