Description
WORKSHOP: London 5th June 2019
by world-renowned UX and CRO expert Karl Gilis


£595 + VAT
---
"USER RESEARCH METHODS FOR SEO, PPC AND CONVERSION OPTIMISATION"
Create pages that score in Google and make your visitors click and buy.
---
Get a proven and hands-on framework to get top-notch user insights. And how to use these insights to create better ads, landing pages and websites. A full-day, intensive training course led by world-renowned UX and CRO expert Karl Gilis. He works for clients such as Yoast, Carglass and Suzuki.
There's more to life than keyword research.
We will not talk about keyword research. Because I'm sure you know that part already.
But do you know there are lots of other methods you can use to get an in-depth knowledge of your visitors and customers? Knowledge and insights you simply can't get from analytics and keyword research.
It's time to broaden your horizon and to understand what makes users click
The methods we'll cover in this training will help you to answer questions such as:
Why do people buy from you?

Why don't they buy from you?

What are their fears and barriers?

What is their explicit and implicit motivation?

What are their decision criteria?

What are their emotions?
These insights will help you to become better at your job
Create pages that will rank high in Google because the content reflects the user needs and answers their questions.

Write titles, descriptions and ads that trigger users to click. Because they recognize themselves in your copy.

Create and optimize landing pages and websites that will turn visitors into happy clients.
In this full day masterclass you will learn how to:
Use user research tools and techniques to uncover the motivation and needs of your audience.

Find usability and UX problems on any landing page or website.

Implement a proven, repeatable process that will result in more revenue per visitor.

Extract the highest value insights from surveys, heat maps, user recordings, form analytics, user testing, click testing and much more.

Apply Karl's 18 years of UX and usability processes, tools and tricks to your site right away.
Why should I follow this masterclass?
You're a business owner, webmaster, designer, marketer, ... who believes that online marketing shouldn't be based on gut feeling and opinions. But you're not sure how to gather those facts.

You're an SEO or PPC specialist that realizes that the more you know about your target audience, the better your SEO and ad copy will be. But you're not sure how to do that.

You want more visitors to become clients. You've got people clicking on your ads and all those first page rankings in Google, but most of them don't become clients. And you want to change that.

You have the ambition to grow your business or those of your clients and you understand Rome wasn't built in a day. So you're looking for a strategy and repeatable process to improve any website or landing page step-by-step.

You know that customer-centricity, usability & conversion optimization is crucial to survive online. But you're overwhelmed with all the information you can find online. So you're looking for hands-on training that's built around the idea that the proof of the pudding is in the eating.
What You'll Walk Away With
The right mindset to be really (and I mean really-really) customer-centric. From now on you'll be able to sell how people want to buy.

A proven process and methodology that allows you to identify the weak spots of any website or landing page.

An in-depth knowledge of how to get useful insights out of the most important (and affordable) user research tools and methods available. Without spending ages staring at boring graphs and numbers.

An incredible amount of tips, tricks and guidelines to convert your visitors into customers.
Yes, believe me: it's incredible.
See what I did there?

The knowledge & confidence to improve your website, landing pages, ads and online marketing..
Part 1: The user research process (find out what your visitors want)
During the first part I'll share how I use user research tools and techniques to uncover the motivations, frustrations and dreams of your audience.
Targeted surveys: which questions to ask when? Trust me: this method is gold.

Scroll and click heatmaps: what you can learn from them.

User session recordings how to process them and what patterns to look for?

Form analysis: how to improve your forms with form analysis.

User testing: the best method to discover why.
Part 2: Tips & tricks for category and product pages
In this part Karl shares the best UX tips & tricks he discovered the past 18 years. So you can use them on your site and landing pages to turn those visitors into customers.
And yes, as a SEO or PPC specialist you need to know this stuff too. Because your job doesn't end when the user clicks on an ad or a result in Google.
Don't hesitate to pick Karl's brain during the masterclass as well. He loves questions.
Why Karl?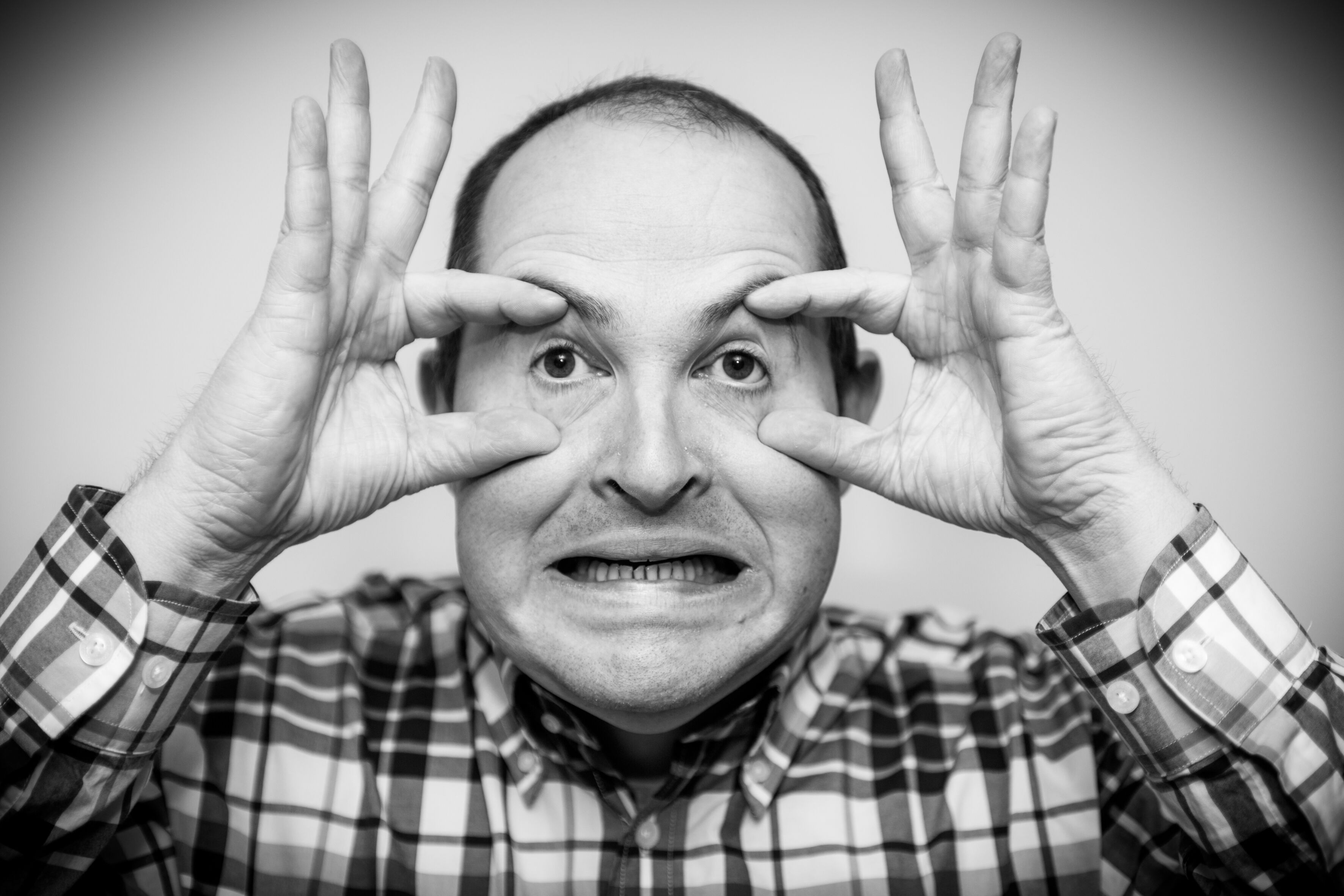 According to PPC Hero, Karl is the 3rd most influential Conversion Rate Optimizer worldwide. He's also the G in AGConsult (http://www.agconsult.com/en), a Belgium-based usability and conversion optimization company. He's been optimizing websites since 2001. Always based on user research & facts.
Karl is a top rated international speaker. He was voted best speaker at AdWorld Experience in Bologna, Conversion Jam in Stockholm, Growth Marketing Summit in Frankurt and many other conferences all over the world.
TICKET INCLUDES LUNCH AND REFRESHMENTS.

---
COMBO TICKET DEAL

We are offering a £145 discount on a combo ticket to include this workshop plus a ticket to Digital Elite Day, an advanced conference with 2 tracks covering CRO and Search Engine Marketing taking place on 6th June.

Combo ticket price: £745 + VAT

More info on Digital Elite Day here.