KARMA KITCHEN - Small Change, Big Difference
Description
KARMA KITCHEN - SMALL CHANGE, BIG DIFFERENCE
Karma Kitchen knows that small changes make a big difference. We're inviting you to join us for a FREE meal created from food that would have otherwise have gone to waste, and we're making sure it'll be a party to remember!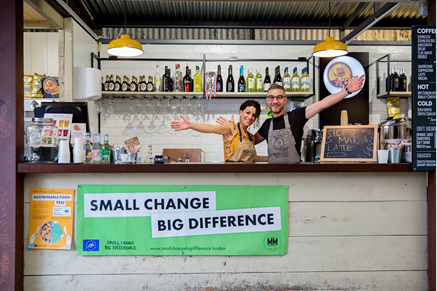 Register now and head down to Tileyard's Vinyl Cafe on Thursday 21st March for all of this:
Delicious FREE eco-buffet

Keynote presentation from the waste-master, Douglas McMaster from Silo Brighton

Learn impactful food hacks to save the planet and your wallet

Inspiring interactive art installations

Food-cycling quiz, featuring most excellent prizes
Fun and games

DJ and dancing

Karmic giveaways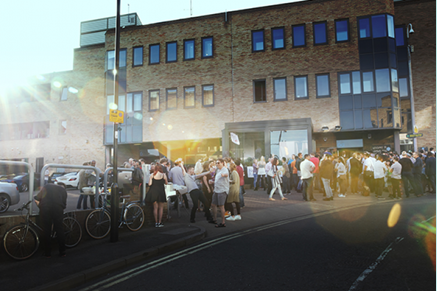 Shockingly, research shows that UK households waste on average the equivalent of eight meals a week. We throw away 7.1 million tonnes of household food waste a year in the UK, which equates to 156kg per person! Of the 7.1 million tonnes we throw away, 70% is food we could have eaten.
This unnecessary food waste inevitably ends up in landfill, contributing to the production of harmful Co2, wasted money on grocery bills for domestic consumers and additional landfill costs for local authorities. Additionally, the energy and water used to produce these goods has gone to waste.
Clearly something has to change, for the future of the planet and our families. The good news is that there is so much we can all do to help reduce food waste, by being conscious in our selection, storage and use of food, by learning new tricks for preparing and using food close to the end of its life and by disposing of unavoidable food waste correctly so that it may be turned into compost rather than landfill.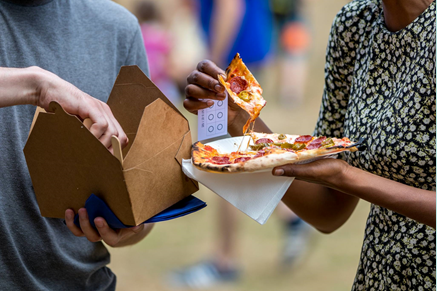 Spaces are limited so grab your ticket today, and start making a big difference.
............
TRAVEL
Plan your journey at the TFL website.
· Underground & Rail: Kings Cross Station - 15 minute walk
· Overground: Caledonian & Barnsbury Station - 10 minute walk
· Buses: 290 and 274 via York Way
............
FAQs
Is there a catch to the free food?
No! Event entry and our pre-prepared surplus-surprise buffet is completely free. If you cannot attend please do inform us so that we can ensure someone else gets your space (and helps ensure nothing is wasted!)
Should I bring a commonly wasted food item from home?
Yes! This will contribute to our Forager's Fricassee - a fun activity where our chefs will create a meal from commonly wasted items before your eyes.
Do I have to be there at a certain time to get it?
No, but please note that the food will be served early. Any leftover food will be packed in compostable containers for participants to enjoy at home, ensuring we really don't generate any waste.
Is there a bar?
Yes, Vinyl Cafe at Tileyard Studios has a fully licensed bar.
Is there an age limit?
This event is 18+. If you're lucky enough to look under 25 please bring photo ID.
Are vegans catered for?
Absolutely, all dishes will be vegan, with any non-vegan elements kept on the side. This event is meat-free.