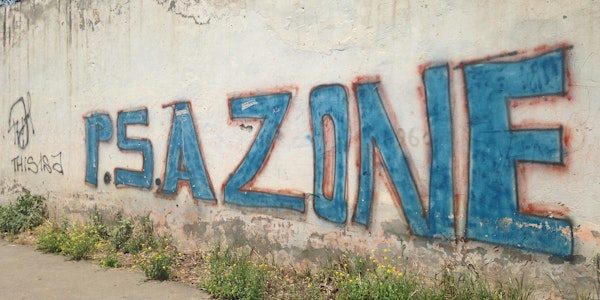 Kashmiri Politics of Identity/Art/Resistance
Location
Fyvie Hall
University of Westminster
309 Regent Street
London, W1B 2UW
Description
Rationale
Centre for the Study of Democracy (CSD) has a research theme on "Post-Colonial Politics, Development and Emerging Powers" (https://www.westminster.ac.uk/centre-for-the-study-of-democracy/research-themes/post-colonial-politics-development-and-emerging-powers) that in addition to other issues, investigates how religion, history, territoriality, political economy, militarization, democratisation and resistance have contributed to a volatile politics that disconnects states and people. There is an explicit focus on engagement with communities and impacting upon public debates around these contentious subjects. Kashmir is one such subject.
Creative art forms, including poetry, fiction, and music, are integral to how Kashmiris, both in Kashmir and in diaspora, make sense of identity while imagining a better future. This event brings together four Kashmiris artists to discuss, perform, and converse about some of the forms of identity, art and resistance that they have been involved with.
About the Artists
Rafiq Kathwari is the first non-Irish recipient of the Patrick Kavanagh Poetry Award, in the forty four-year history of the award. Rafiq has translated from the original Urdu selected poems of Sir Mohammed Iqbal, one of the handful of great South Asian poets of the 20th century writing in Urdu. Rafiq obtained an MFA in Creative Writing at Columbia University and a Masters in Political and Social Science from the New School University. He divides his time between New York City, Ireland and Kashmir. In Another Country is his debut collection. http://www.rafiqkathwari.com/
Dr Nitasha Kaul is a Kashmiri novelist, academic, poet, economist, artist. Her novel Residue (Rainlight, 2014), shortlisted for the Man Asian Literary Prize, deals with themes of (Kashmiri) identity, nation-state borders, and absence. For details of her scholarly and creative work, see http://www.nitashakaul.com/. Twitter @NitashaKaul.
Ali Saffudin is a young artist, singer and activist from Kashmir. He uses his music to express his identity and challenge the injustices that are part of everyday life in his homeland. He has performed in various places. His music can be found through his page https://www.facebook.com/alisaffu
Sanaah Sultan is a British Kashmiri student activist and a spoken word poet. Twitter@Sanaa_Sultan

Chair: Professor Dibyesh Anand, Head of Department of Politics and International Relations, University of Westminster.