Event Information
Location
Keats House
10 Keats Grove
London
NW3 2RR
United Kingdom
Refund policy
Contact the organiser to request a refund.
Eventbrite's fee is nonrefundable.
Pre-book a one hour session to visit Keats House and garden for up to six people.
About this event
We are looking forward to welcoming you back to Keats House, and have put in place specific measures to help keep this site open and COVID-19 Secure. We are proud to be part of VisitEngland's 'We're Good to Go' quality assurance mark, demonstrating that we have followed government and industry COVID-19 guidelines, have a Risk Assessment in place and a process to maintain cleanliness and aid social distancing.
To ensure we reopen in a safe and responsible manner while restrictions apply, we are carefully managing the number of people visiting Keats House and garden at any one time, to enable social distancing at this intimate heritage site.
Please book a ticket in advance for a one hour visit to the house and garden and follow all current guidance when travelling to and at the venue.
Thank you for your support for Keats House Charity (registration number 1053381) and we look forward to seeing you soon.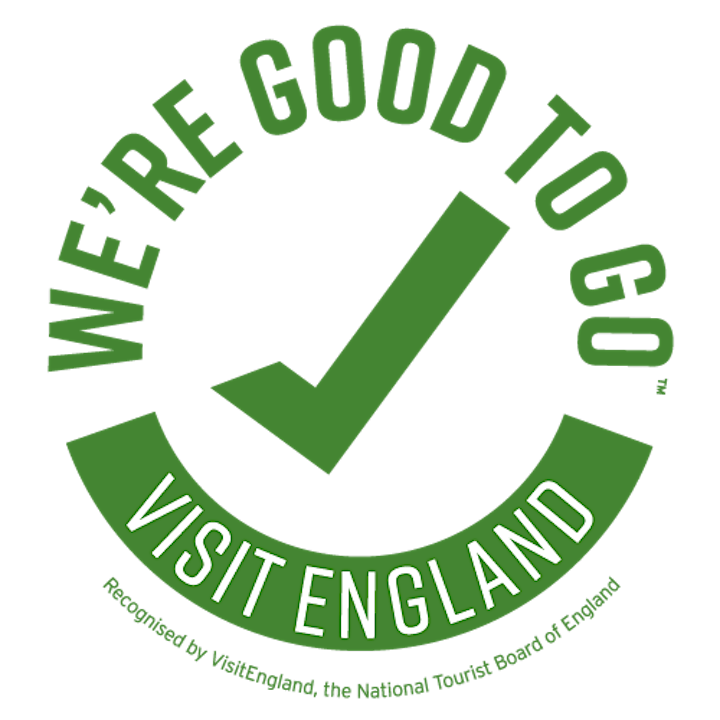 COVID-19 Industry Standard in Partnership with The National Tourist Organisations of Great Britain and Northern Ireland.
In recognition that this business has confirmed that they have followed government and industry COVID-19 guidelines, ensuring processes are in place to maintain cleanliness and aid social/physical distancing.
Frequently Asked Questions
How are you cleaning your premises?
We are conducting enhanced cleaning between visitor sessions and taking measures to protect our visitors and workforce from the COVID-19 virus. The house is cleaned before each day we are open and we will be conducting additional cleaning of frequently touched surfaces between each visitor session. Visitor toilets are located in the garden and these will be cleaned regularly and inspected between sessions.
How many people are you going to let in for each timed session?
Keats House offers an intimate visitor experience and the opportunity to see the rooms in which John Keats and other inhabitants lived. We are therefore limiting the number of people in each session to six visitors to ensure you can safely explore this special place, while maintaining social distancing.
Why can't we stay longer?
Our visitor survey shows that a typical visit to the house lasts around 45 minutes. We are therefore limiting each visitor session to one hour so that as many people as possible have the opportunity to safely visit Keats House and garden, while COVID-19 restrictions apply.
Will I have to print out my tickets or can I show them on my phone?
There is no need to print your ticket. On arrival at the house, please tell us your name and be prepared to show us any relevant concession.
Will you be asking visitors to wear face coverings or other PPE?
Please follow current guidance on wearing of face coverings for indoor spaces. If you are using public transport to travel to Keats House, please also follow current advice from Transport for London and other providers.
Can I bring my own food and drinks?
Our garden is not available for picnics at the moment but the large open space of Hampstead Heath is very close by if you wish to picnic. There are a number of local cafes in East Heath Road, which is less than five minutes walk from the house, and Hampstead village is nearby.
I can no longer make my booked slot; how do I cancel and change?
If you are unable to visit because you are ill, please cancel on Eventbrite and we will refund your ticket. If you do not have internet access please ring Keats House to cancel.
Can I visit Keats Community Library and Keats House at the same time?
At present, Keats Community Library and Keats House will not be open on the same day, in order to minimise the number of people on the site at any one time.
Can I use the NHS Test and Trace app at Keats House?
If you have downloaded the NHS Test and Trace app, you can complete venue check-in for Keats House by scanning the QR code poster which is displayed in the visitor entrance. All visitors over the age of 16 years old will be asked to either register with the NHS Test and Trace app or provide their contact details before entering. Your details will be kept confidential, destroyed after 21 days and not used for any purposes other than for NHS Test and Trace purposes.
Location
Keats House
10 Keats Grove
London
NW3 2RR
United Kingdom
Refund policy
Contact the organiser to request a refund.
Eventbrite's fee is nonrefundable.