Description
---
Want to INCREASE THE PROFIT in your business?
been Lean can help......
Lean can improve productivity, lower production costs and help small companies gain a competitive advantage.
Want to know more...
Join us for this workshop to find out how to make Lean work for you regardless of your size or industry with Rebecca Hodgson.
Rebecca is to show us how to apply lean techniques to an office situation to improve efficiencies in an office environment.
A systemised and methodical approach allowing us to organise our workplace in the safest, most efficient manner. Initially we remove unnecessary items from the workplace. What is left is than placed in a permanent location which is optimised for how, where and at what frequency the item will be used.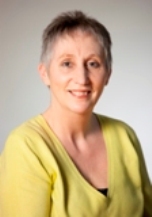 Who is Rebecca...
A varied and interesting career spanning the last 30 years has given Rebecca experience in private, public and education sectors. As an experienced and certified Trainer/Assessor for courses covering lean management, customer service and business admin, she regularly delivers training for individuals and businesses both online and offline. More about Rebecca on www.rebeccahodgson.org

Alongside her own freelance career, Rebecca is active in the local community as a Governor at Stockton Riverside College and is Chair of the 2020 (technology) sub-committee. She also supports other business owners through Colleagues On Tap, where she is the monthly Middlesbrough host at Teesside University. You can find more details at www.colleaguesontap.com.
What to expect...
Arrival time is from 8.45 for refreshments and networking
Start time at 9.30 introductions and Rebecca's Lean group activity (chance for more networking)
10.00 Rebecca shares her expertise, you work on Lean and YOUR business
Session closes at 11.00, however the venue is available for questions and continued networking
***Please note there is a small cost of £5 per person to cover refreshments***
How to connect with Assist...
To join in the conversation, go to www.assistwomensnetwork.co.uk and enter your email address to subscribe to Assist and receive notifications of our news by email. We'd love to hear from you.