Description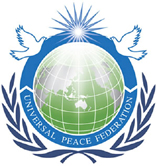 Ambassadors for Peace, UPF Members and UPF Friends Monthly Get Together - Living A Meaningful Life
Main Speaker: Hon. Keith Best
43 Lancaster Gate, London, W2 3NA
Last Tuesday of Every Month
6.00 pm Refreshments & 6.30pm Start
Dear Ambassadors for Peace, Friends and Members of UPF,
As you may know, at UPF we strive to encourage all to live a meaningful life and share this passion with others! Many of UPF, Ambassadors for Peace and friends of UPF try to do the same. In fact unless we find our purpose in life – life remains uninteresting.
We would like to promote a discussion on how to live a meaningful life by sharing our stories. Each month the topic will change but the basic theme is the same: How can we live a meaningful life that will make a difference in a variety of ways?
Speaker : Hon. Keith Best, Chair of the Board of Directors for UPF–UK, United Kingdom
Keith Best is a Barrister. He served in the Territorial Army reaching the rank of Major, and as a Brighton Borough councillor 1976–80. He was a Conservative MP from 1979 to 1987. In April 2010 he took up the post of Chief Executive of Freedom from Torture, where he remained until 2014. He was then appointed the first Chief Executive of SurvivorsUK which he left in April 2017 in order to undertake consultancy and more charity work. He is currently Chair of the Wyndham Place Charlemagne Trust charity and of Charity 2020 as well as Secretary of both the European Movement and the Parliamentary Outreach Trust. He has agreed to be the Chair of the Board of Directors for the Universal Peace Federation - UK.
UPF has a role both to promote a global consciousness and a sustainable lifestyle. UPF stands for one family of humanity under a loving and inclusive God. All people have equal and sacred value irrespective of their background. Humanity should develop this understanding and live for the sake of others to find inner happiness. To learn more about of the vision of the Universal Peace Federation please see www.uk.upf.org There is also a review of UK - UPF 2016
The following month will be on a different day - Thursday 22nd November - with the guest speaker Dr Frank Kaufmann who is visiting from New York. For more info see http://ow.ly/9d0b30m6eEx
We look forward to seeing you. Kindly RSVP to attend.
Kind regards,
Robin Marsh: UPF-UK Secretary General Mobile: 07956210768
Margaret Ali: UPF-UK Director Mobile: 07723024750
Universal Peace Federation (UPF) - UK
Office: 02072620985
www.uk.upf.org @ukUPF pa@uk.upf.org
UPF is an NGO in Special Consultative Status with the Economic and Social Council of the United Nations
YouTube Channel