Description
Are you a Start-up Entrepreneur or Business owner and perhaps you want to increase your personal performance level in what you do, to achieve the results you want without giving up on the things that give you excitement and fun in your life?
Perhaps you carry within you big dreams and a large vision of what it is that you want to create with your life but can't see how to make it become a reality?
Now, imagine that you could be where you want to be right now, having the right energy to go after what you want in your life.
What would your life, business and relationship be like, if you could live your life on a higher optimum producing level?
Imagine that you are now breaking through all barriers to your destiny and that you do take consistent, committed and conclusive actions towards your goals and dreams everyday.
Otherwise whats the point of it all?
You would agree with me that there needs to be a vehicle to get you from where you are now to where you want to be.
The Personal Devlopment Masterclass is that vehicle set to take you to that place where your imaginations can become a reality.
Just incase you're wondering aloud...
This event is not for those;
- Who are happy pretending to be happy.
- Who don't want anything more out of life, career or business.
- Who don't want to experience even more freedom in doing the things that they love.
- Who are comfortable playing small and those who have chosen to live life below their potential.
- Who are satisfied sacrificing their life, time and energy doing someone else's dream, business or career.
In August 2014, I was burnt-out of working many hours on over time in a job that barely paid the bills for me. I was simply living below my potential. I was pretending everything was alright, when deep down in my core I knew I was living a lie and like many others out there.
I had parked my life like a vehicle, that had broken down in the middle of a dark, long and lonely road, without the hazard lights on. I walked around everywhere pretending that I didn't need help or support from anyone although deep within I was deeply crying for help.
Are you pretending everything is alright when deep down you know something must change within and around you?
Are you hiding away, not asking for help or support because you don't want to appear weak or needy when in reality you just can't help yourself?
At age 29, I still was very far away from my dreams; until I had a lightbulb moment.
Today I'm a qualified Master Coach and an International Speaker; I have run Kelvin Inspires Mastermind Programmes across three continents of the world and coached clients from diverse backgrounds and guess what? I am no special superman; you too can make your life count and live a significant life.
The Personal Development Masterclass is a vehicle designed to empower you with
- Personal Development strategies from our Guest Speakers with proven track results in their respective fields.
- Life –Shift Blueprint Skills designed to take you from where you are to where you want to be.
- Life Transformational skills that will help you get unstuck 100% of the time.
- Activities and exercise that will break mental barriers that may be stopping you from making the necessary change needed to achieve your goals.
- Effective skills to build a powerful relationship around you that can be an asset and not a liability to you.
- Strategies to breakthrough your fears.
- Intimate connection with other delegates in the room.
Here's all the information you need:
Special Guest Speakers: We are previledged to have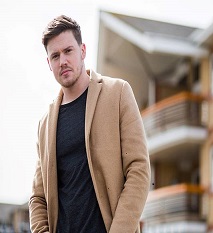 Lewis Raymond Taylor- Mindset Coach, Author, Speaker & Trainer,
From a life of crime, drug abuse and addiction, to now a successful Entrepreneur, Mind-set Coach, Author and Speaker. Lewis shares his inspirational story to others to help catapult them to live a life of no limits. Lewis would be sharing his story at this event to inspire and motivate you to be all that you can be.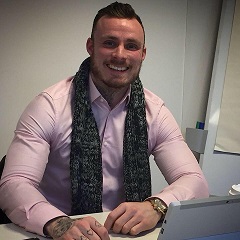 Matt Burbridge - CEO BeSupreme
Matt is a fitness and lifestyle expert. From a life of turmoil, violence and drug dealing, to now a successful entrepreneur, Podcast host (Beyond face value) and Coach, Matt is the founder of BeSupreme a fitness lifestyle Brand for Supreme Entrepreneurs. Matt has transcended from keeping his story private to now sharing his stories to inspire others to lead positive lives and his ethos is Be more and Do more.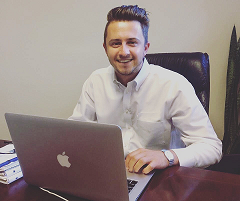 Joe Sadler- CEO Perception Partners Ltd
Joe has a strong background in Marketing and Sales and works with major organisations in turning their brand and products into a global trend. Joe has a strong affinity and passion for the dance entertainment industry and an underlying passion for sales and marketing and has dynamically interwoven such skills to becoming a successful Business owner. Joe's shares a compelling and inspiring story that motivates and inspires the individual to become an even more committed person to a larger vision.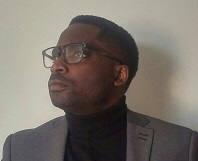 Also featuring Spoken Word Artist - EnzoWordcraft
Enzo is a spoken word artist with a dynamic twist. He speaks his truth to lift up every audience to a higher level of consciousness. He is a poet and purveyor of sound words. He has performed on numerous events such as the Victorious festival in Portsmouth etc. He has a passion to inspire hope and bring to light the power of positive Influence of words on the human mind.
Date: Saturday, May 26, 2017
Time: 10:00am – 3:00pm
Venue: Holiday Inn Pembroke Road Portsmouth PO1 2TA
Host: Kelvin Uchemefune Founder Kelvin Inspires
Your Investment:
Tickets to attend the Personal Development Masterclass is £25 excl booking fee
But be warned…
There are only 50 tickets available for this Masterclass simply because I want to create an intimate atmosphere for a small group, where I offer an even more personal talk. My clients pay me thousands to work with me, but I want others to experience transformation too hence the purpose of this event. Once the tickets have been sold this page will be taken down, so be sure to reserve your seat today to avoid missing out.
Tickets can only be purchased online. Limited tickets only
But I understand that as you read this, you may still have questions.
I regularly speak to people who want to attend my programs or purchase my products, but something stops them from taking action and going for it.
It's usually one these three things
1. They don't think they have the time
Believe me when I say… the strategies you'll learn and implement when you attend The Personal Development Masterclass will save you weeks if not months or years of living life with no clarity of purpose or direction in life.
2. They don't think they can afford it
Firstly, I don't want you to see this as an expense. I want you to see it as an investment.
An investment is defined as:
"to put (money) to use, by purchase or expenditure, in something offering profitable returns, as interest, income, or appreciation in value."
I know with absolute certainty that when you implement the ideas I share with you at the The Personal Development Masterclass, you will make many multiples of your investment back as you take on the ideas and insight that you gain to work with them...ideas have to be implemented or they don't work, hence you must take responsibility for your own results.
3. They're not sure it's for them
If you genuinely have no interest in enhancing your life even more? or if you are not interested in developing your mind to produce the kind of results that you want, then I accept and agree that this investment probably isn't right for you.
However, my guess is if you're still reading this but haven't yet decided to register your seat, it's more likely that you're questioning your own ability to make real use of what you're going to learn.
You might be thinking to yourself 'I'm not special enough to live life the way I want it'. The beautiful thing about what I'm going to share with you is… you don't need to be Kelvin or Will Smith to be great!
In fact
Greatness can be achieved by anyone who is willing to make that journey. (I'll explain this more in detail at the Masterclass as well)
Look…
If you are genuinely serious about improving the quality of your life, taking your life, career and business to the next level, you simply must attend this Masterclass.
FAQs
Are there ID requirements or an age limit to enter the event?
No
What are my transport/parking options getting to the event?
Limited on-site parking available.Roadsie parking available in front of the hotel with complimentary parking tickets available at hotel reception.
Where can I contact the organiser with any questions?
Send your email to talktome@kelvininspires.com
Is my registration/ticket transferrable?
Yes
Can I update my registration information?
Yes, send am email to talktome@kelvininspires.com
Do I have to bring my printed ticket to the event?
Yes, or show digital copy at reception.
What is the refund policy?
All Tickets are unrefundable. If the event is cancelled for reasons beyond our control, the organiser has the right to reschedule a new date within 90days and tickets already bought would gain automatic admission.
The name on the registration/ticket doesn't match the attendee. Is that okay?
Yes