Description
This event is now sold out. Please click here to join the waiting list.
After 49 years as a Conservative MP, Ken Clarke will be stepping down at the general election on December 12. But despite being the Father of the House – Westminster's longest-serving male MP – Clarke has no party. He was expelled from the Conservative party in September for refusing to back a no-deal Brexit, and unlike some of the other rebel Tories who have had the whip restored, he will end his illustrious career politically homeless.
On December 2 – just ten days before the election – Clarke comes to the Intelligence Squared stage where, in conversation with John Humphrys, who recently stepped down as presenter of Radio 4's Today programme, he will reflect on his many years in politics and the twists and turns of the Brexit saga that have brought him to the curious position he is in today.
Despite being home secretary and chancellor of the exchequer, Clarke never succeeded in his three attempts to win the ultimate goal of the Tory leadership. But he is one of the great characters of British politics, known for his love of jazz and his trademark brown suede Hush Puppies (which are in fact handmade brogues from Crockett and Jones). He became health secretary despite his fondness for beer and cigars, and was the last chancellor to take advantage of the convention of sipping whisky at the despatch box during his budget statements to the Commons.
Throughout his Commons career, Clarke was always an ardent Europhile, unwavering in his support for strengthening the UK's ties with the European Union. And yet Clarke has always been at heart a pragmatist. Although he called Theresa May 'a bloody difficult woman', he backed her deal three times, preferring a soft Brexit to a second referendum which might allow for Britain to remain in the EU.
Join us as this giant of British politics shares his thoughts on the future of British politics, and how despite being dispirited by Brexit, he can't help enjoying – just a little bit – this great drama of our times.
Speaker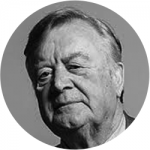 Kenneth Clarke
Former Conservative chancellor of the exchequer and parliament's longest-serving MP
Former chancellor under John Major who has also served in various Conservative governments as home secretary, Lord Chancellor and justice secretary, education secretary and health secretary. He has represented the constituency of Rushcliffe since 1970. A staunch Remainer, he was the sole Conservative MP to vote against article 50. His memoir, A Kind of Blue, was published in 2016.
CHAIR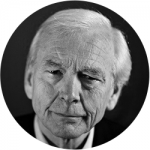 John Humphrys
Award-winning journalist and presenter of Radio 4's Today programme
Award-winning journalist who first presented Today in January 1987. In his 50 years at the BBC he was also their youngest television foreign correspondent and served in Washington during the Watergate years and southern Africa during apartheid and the Rhodesian war. He presented the Nine o'Clock news on BBC1 for six years and has also presented Panorama and On the Ropes on Radio 4. He has chaired Mastermind since 2003. He's written eight books, and memoir A Day Like Today, which was published in October 2019.
Speakers are subject to change.