Description
Please join us at June's Kensington & Chelsea Property Group event. We will have 2 expert speakers presenting on the day, Manish Kataria and Abhi Ranawat.
Manish Kataria CFA is a professional investor with 18 years' experience in fund management and UK property investment.
He has managed investment portfolios for JPMorgan and other blue-chip investment houses. Within property, he invests in and owns a range of assets including developments, HMOs, BTLs and serviced accommodation.
Manish works with Family Offices and Fund Managers as an adviser and consults on investment strategy and asset allocation.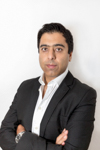 He founded InvestLikeaPro.co.uk to show how anyone can invest like a professional. The company also allows investors to draw upon Manish's experience to create a de-risked and diversified portfolio of development projects. Their focus is to invest in projects, rather than operate them.
Investors receive immediate updates on profitable opportunities which go through a due diligence process and fit strict investment criteria. Manish really knows his stuff.

He will be joined by Abhi Ranawat who is the co-founder of Butler & Noble. Abhi has an extensive history in the hospitality industry.
Abhi is applying his extensive expertise in the hospitality industry to help property investors grow and operate highly profitable businesses.
We really have an action-packed, informative event planned for you and please note that early bird tickets are available, meaning they are only £10.00 (plus booking fee)
I cannot wait to welcome you on the day.