Event Information
Refund policy
Contact the organiser to request a refund.
Eventbrite's fee is nonrefundable.
"Best tour EVER!!! You guys are killing it with the virtual tours!!! Bravo!" Laurie Crogan, California
About this event
WHAT YOU GET – THE MAGNIFICENT SEVEN
1. A walking tour of Kensington
A walking tour that makes the new familiar and the familiar new.
You'll see a lot and hear a lot.
You'll understand what you see.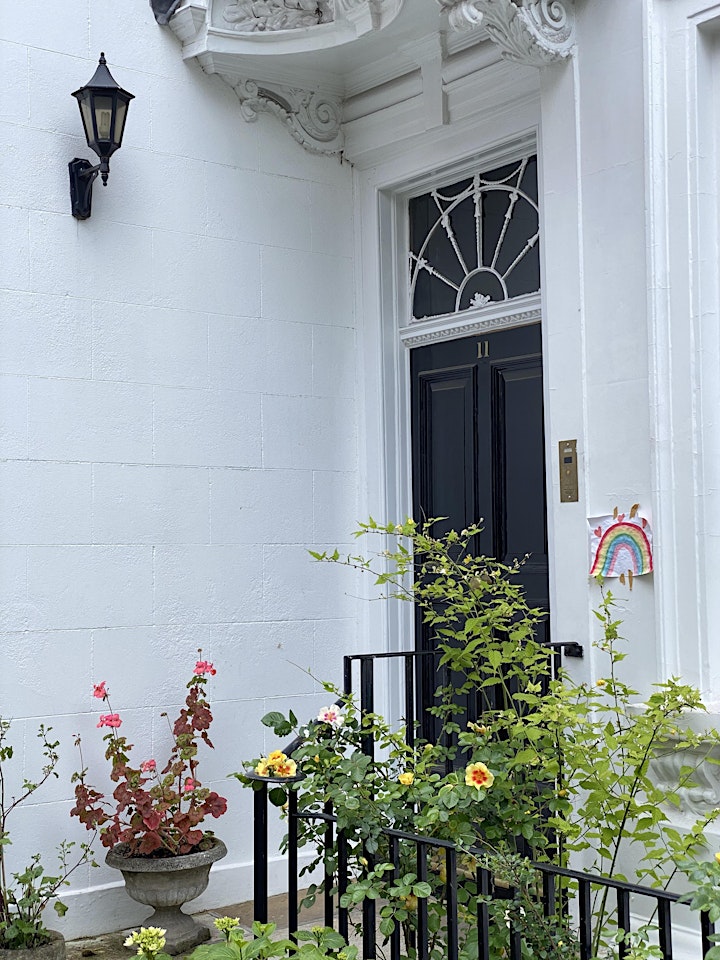 WHAT YOU GET – THE MAGNIFICENT SEVEN
2. The gemstones you find when you drill down deeper
The answers to the big questions
What is it about Kensington?
Why Kensington?
How did it come to be the wealthiest district in the UK?
What's the skull beneath the skin?
What's its DNA?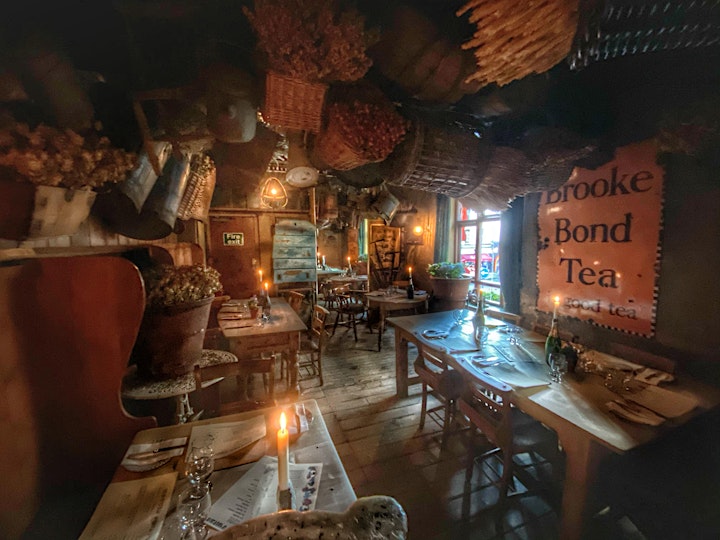 WHAT YOU GET – THE MAGNIFICENT SEVEN
3. The Voilà! moment
To know Kensington is to know London
Suddenly London makes sense – it snaps into focus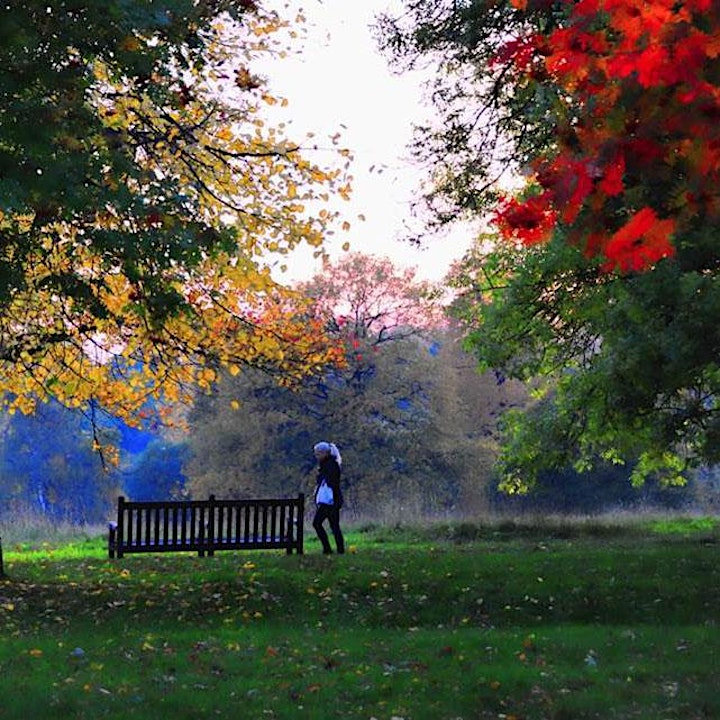 WHAT YOU GET – THE MAGNIFICENT SEVEN
4. The diamond moment
"To know this one Kensington house is to know London"
All of London compressed into one house
Get it about this one Kensington house in Holland Street you'll get it about London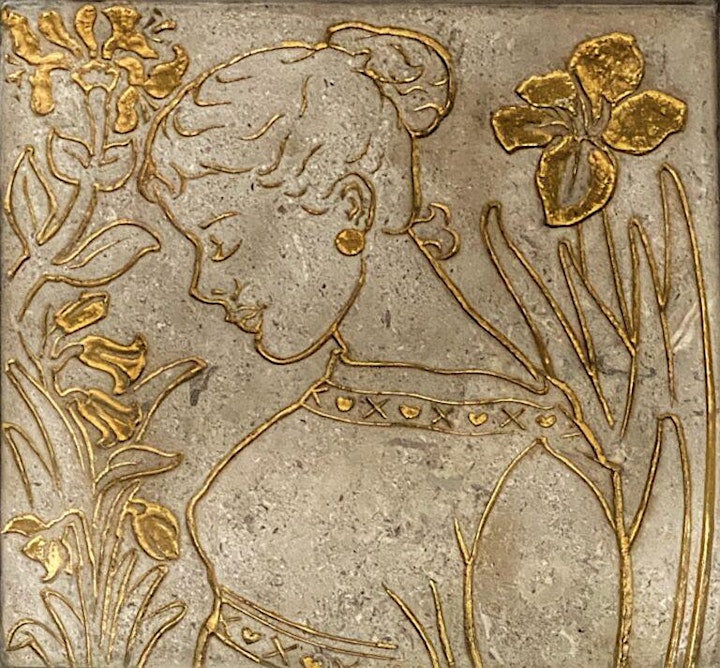 WHAT YOU GET – THE MAGNIFICENT SEVEN
5. The keys
"Age cannot wither nor custom stale her infinite variety"
The doyen of London walking tour guides, David has been wooing, exploring, discovering, figuring out, uncovering London for over 40 years.
Wooing, exploring, uncovering the most secretive, the most mysterious, the most buttoned-up city in the Western world"
Over the course of that decades-long obsession – that lifelong quest and love affair – he has found the dozen or so keys that unlock London, open it up, make sense of it, make it yours
This tour gifts you six or seven of those keys
They are take-aways – you will use them every time you are out and about in London
They open doors – doors of perception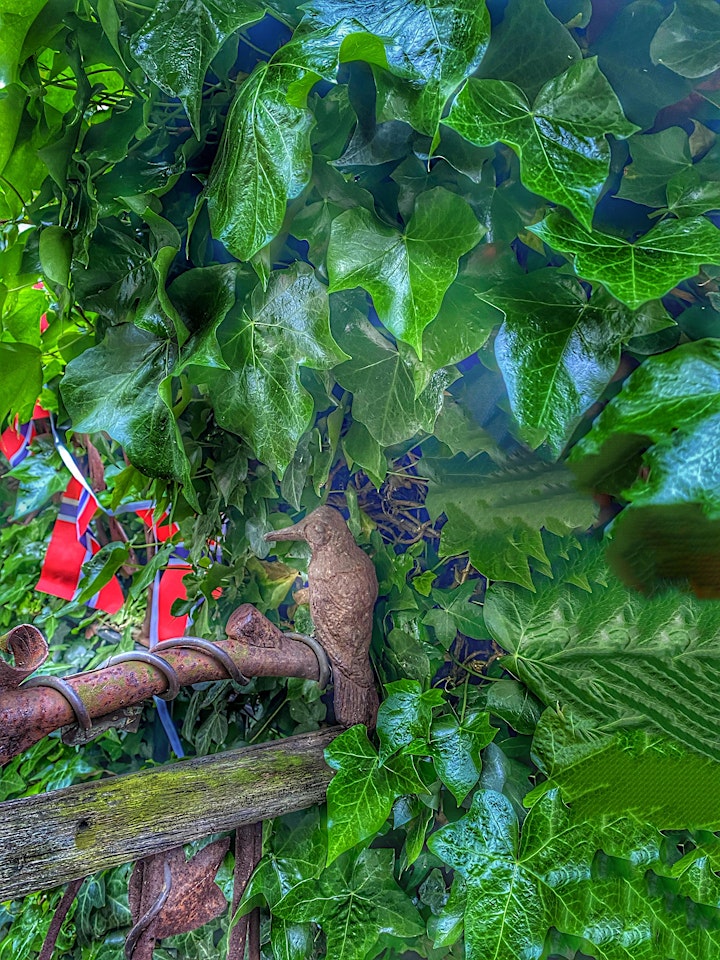 WHAT YOU GET – THE MAGNIFICENT SEVEN
6. The free £9.99 gift
The chapter. I wrote the chapter on Kensington in the London Walks book.
When the tour's over you'll be sent a handsome, professionally produced PDF of that chapter in the London Walks book.
It's worth a tenner (£9.99) – that's what you'd have to pay to get it, to get the book.
You get it for free.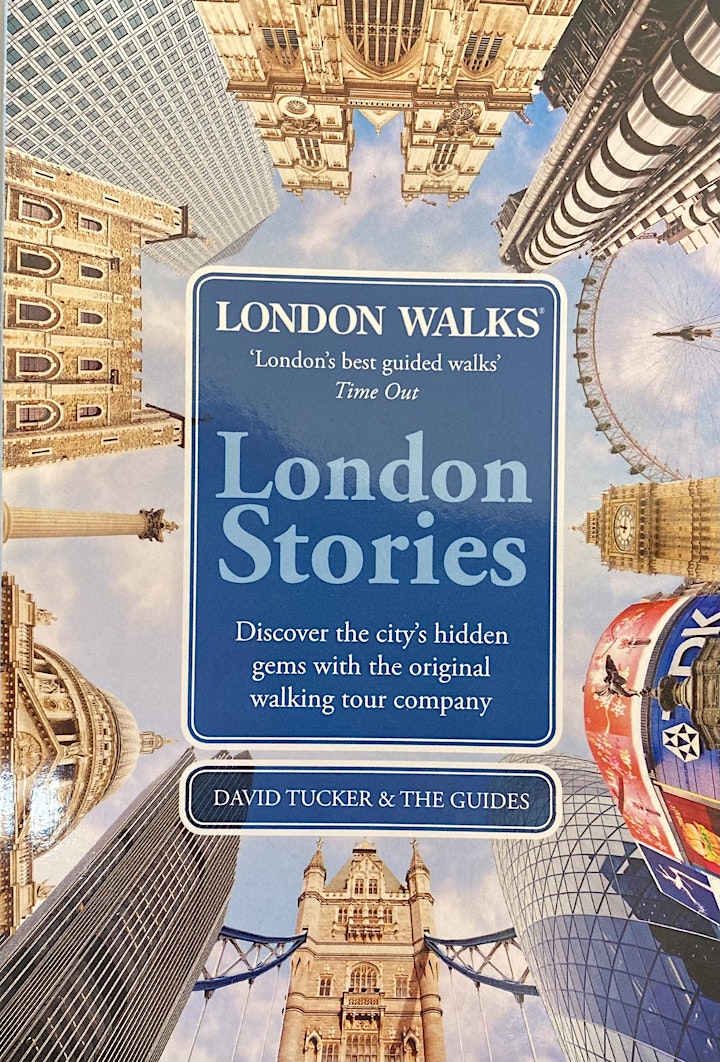 WHAT YOU GET – THE MAGNIFICENT SEVEN
7. The people
They're good to hang out with.
You'll meet a bunch of fun, bright, savvy, switched-on, accomplished, sophisticated people from all over the world
Your fellow "Kensington walkers"
And that's not to mention the half dozen or so locals you'll "meet" along the way
Yes, going to Kensington with David is an entrée – meeting Bill and Gordon and Orlando and Hermione, etc. will stand you in good stead one day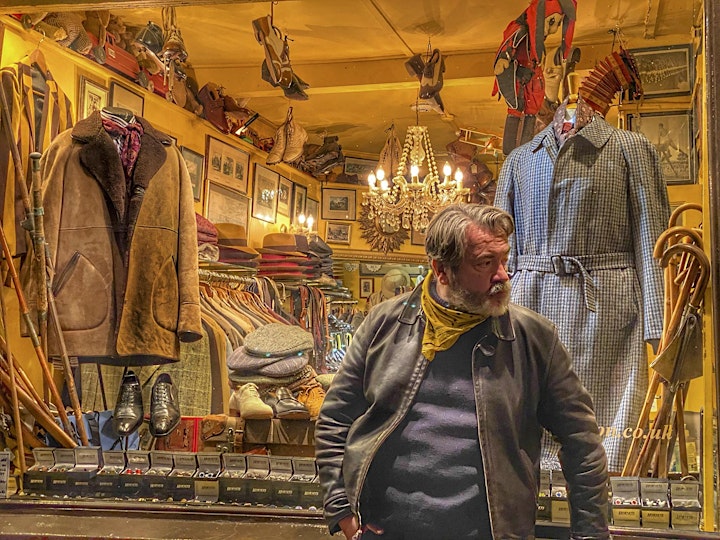 REVIEWS
"Best tour EVER!!!"  Laurie Crogan, California
"Brilliant walk guided by the very knowledgeable David Tucker. This is a 'must do' Virtual Walk'" Christopher John Day
"We listened, rapt..." "What could a Yank possibly tell me about the city I have lived in all my life? Well, loads, as it happens. David, it turned out, was a literary historian, university lecturer, journalist and 'lifelong thanatophobe' (look it up), who has forgotten more about the Big Smoke's history than 99 per cent of those who consider themselves genuine Londoners will ever learn. We listened, rapt, as he led us through corners I had never seen, despite working in the area for almost a decade." Ed Potter, Go for a Walk, The Times
"Loved, loved, loved the Kensington walk with David. Particularly loved the attention to detail and how knowledgeable David is. It's evident David is a cut above and an accomplished guide with a ready with and bags of infectious enthusiasm. It was a feast for the senses!"  Simplyticketyboo  London, TripAdvisor
"a real treat! As with so many London Walks it takes you into nooks and crannies of this beautiful neighbourhood that I never would have found – or appreciated – on my own...there is no substitute for the wonderful, experienced guides of London Walks." DBE1205 Philadelphia, PA, TripAdvisor
"Great "walk" to do long distance. Thank you @londonwalksofficial – such a nice alternative to being there!"  travel_food_fun_4_ever  Instagram
"I thoroughly enjoyed David's excellent virtual tour of Kensington. He had plainly done a huge amount of research...he was an engaging and humorous speaker and 90 minutes went by in the blink of an eye"   Delia P., London, TripAdvisor
THE TOUR
Kensington is London's Koh-i-Noor Diamond. Starting with location, location, location and events 1,200 years ago, facet by facet the "Mountain of Light" of London villages comes into focus. Step by step we unlock the secrets of Kensington's success.
Why and how this ancient village became what it is: the wealthiest district in the country.
We name names – starting with the astonishingly fissile, shiver-up-the-spine, beyond perfect core elements of the very name Kensington.
We range across 1200 years of history. Royal history, social history, literary history, military history, economic history – each is a facet in the Koh-i-Noor Diamond that is Kensington.
Ditto its architecture and its gardens and its pubs and its shops and its churches and its palace and its street furniture. To say nothing of its "village character" – the skull beneath the face. The 8-point template of the English village is there. We identify those points, visit them.
Ditto its extraordinary cast of characters, past and present. You'll meet locals because, having guided Kensington for 40 years, David's got to know them, they're his friends.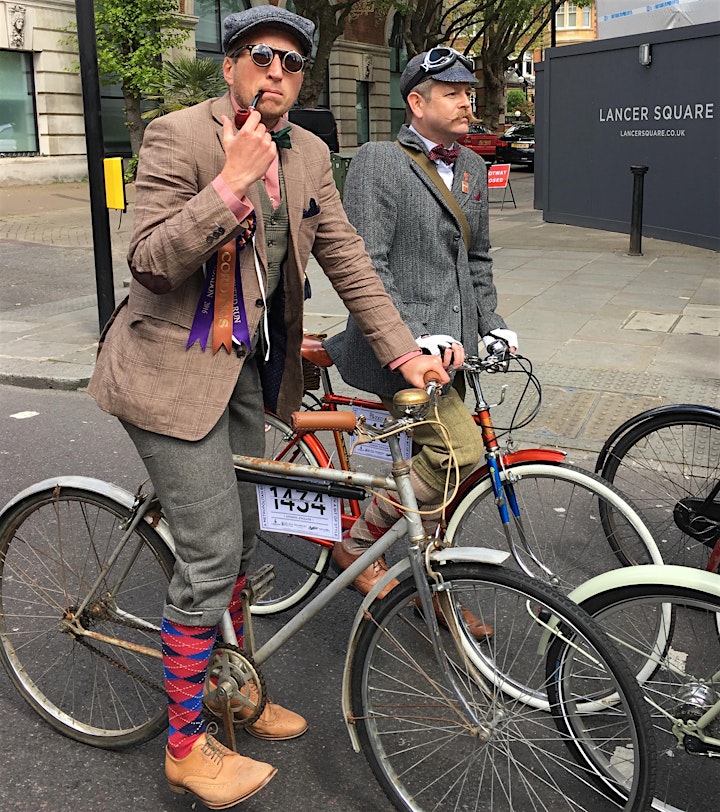 Local knowledge
"When people ask, 'what do we see on the Kensington Walk?' I say, "there are some 150 "point-outs" on the tour – particulars that you'll actually see (but wouldn't see – most of them – without me along taking you to the right spot and directing your gaze).
And those are just the "point-outs." In addition, there's what you'll see in your mind's eye.
Just to give you an idea of a few of the visuals:
The most remarkable small literary house on the planet
The four great biblical rivers
A Victorian mortuary
A bear being skinned (by all means avert your eyes if you want to because it makes uncomfortable viewing)
Brigitte Bardot
The cat whose droppings are used to make the most expensive coffee in the world
Playboy Hugh Hefner's shoes
Bomb damage
1930s workmen on a steel girder high in the sky (think of that famous b/w photograph of those Empire State Building workmen seated on a girder 80 stories up and hanging out over Manhattan)
The prettiest girl in London
Ascot hats
The "Cage" (the second most important interrogation centre of Nazi war criminals after Nuremberg)
Well, you get the idea...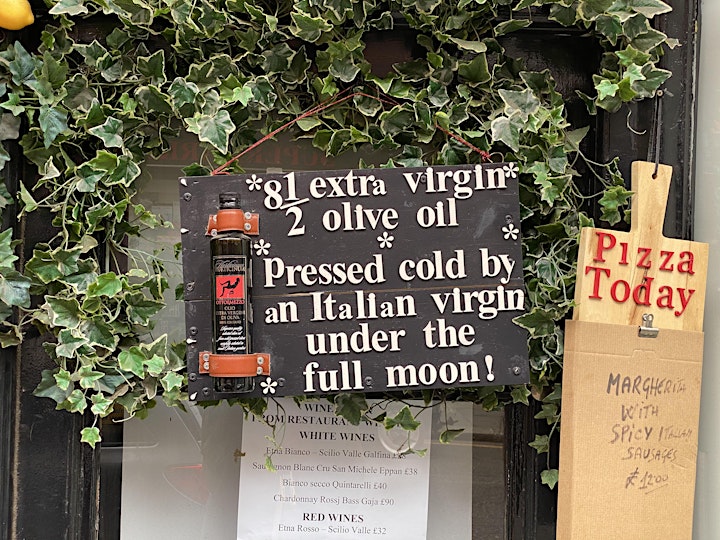 The 100 "visuals"
Images – several of which are time-honoured old photographs and long-ago maps that we cannot access on the "live" Kensington walk.
Nothing else to add except that the Sights & Secrets of Kensington tour is guided by David,'The Seigneur of this favoured realm.' David has a few secrets in his own ancestral past – see below.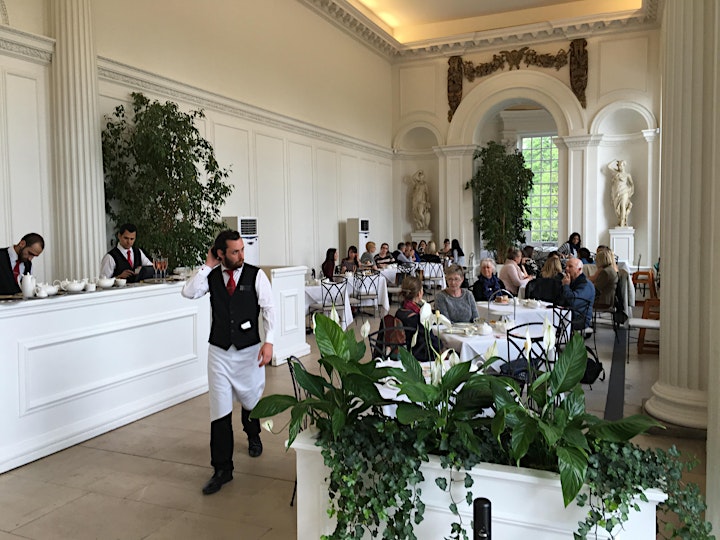 THE GUIDE
David is the doyen of London walking tour guides.
Television journalist, literary historian, university lecturer, balterer and lifelong thanatophobe, Dr David Tucker is the Seigneur of that favoured realm London Walks("the premier walking tour company in the entire world").
A self-described unmade bed, he breeds enthusiasms and is "unmanageable"*
*He blames his gene pool, especially the contribution made to it by an American vice president in the dark backward and abysm of time. Yes, that vice president: the notorious bankrupt and womanizer who spread his seed across two continents; who wed, at 77, a 58-year-old former prostitute who had become the richest woman in America (she divorced him less than a year later on the grounds of his infidelity**); who was tried for treason.
And those were just his misdemeanours.
**It wasn't exactly good riddance: he made off with $13,000 very good reasons of hers for having him up for larceny as well as infidelity. And it goes without saying, he went through the 13,000 reasons like a dose of salts.
This is Dr Tucker's Kensington.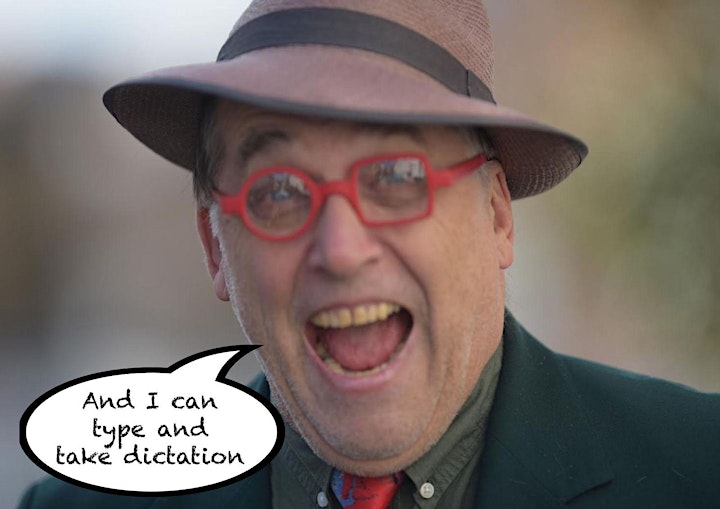 American filmmaker Jim Albritton made a sweet little video of the "live", shoe-leather-on-pavement Kensington Walk. It's a very good introduction to the walk – and to Kensington. And, yes, to the Virtual Tour. There's considerable overlap – but also a lot of very special stuff – stuff no one's seen before, the old photographs, maps, etc. – that you get on the Virtual Tour that's not on the shoe-leather-on-pavement tour.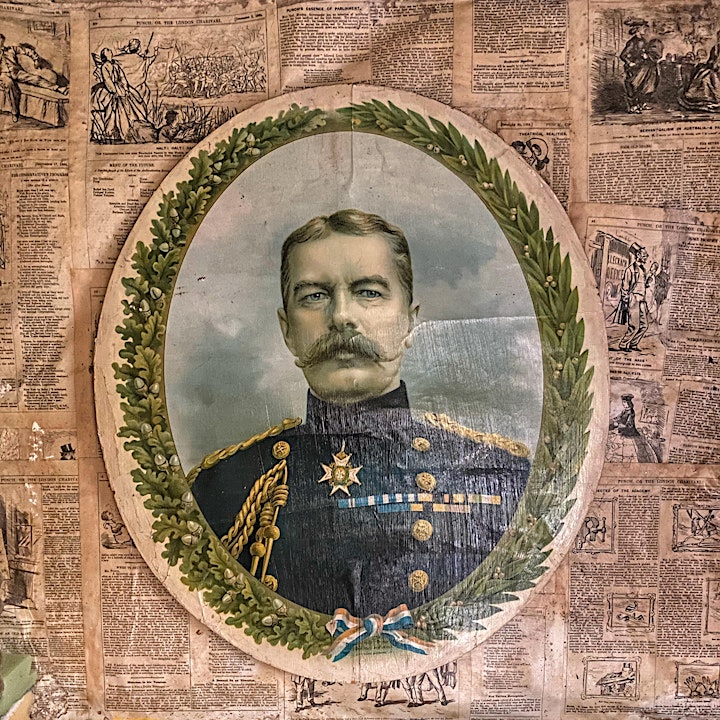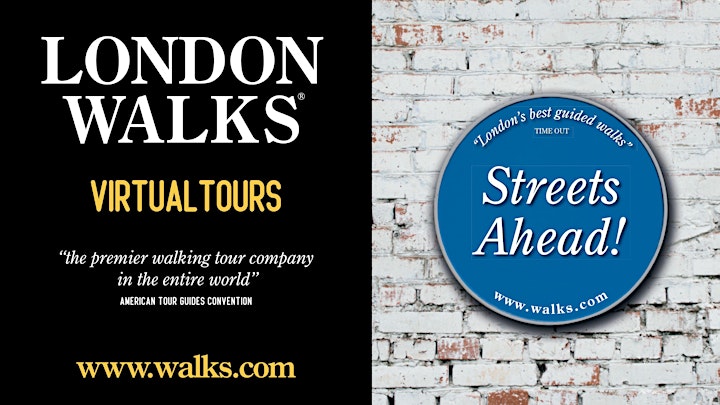 Bears repeating
Anything else? Yes. This tour is a distillation of 40 years of trying to understand what it is about this most deep-browed and secretive of cities. Four decades of trying to figure the place out you learn some things about it. You learn how to "read" it. You acquire keys that open it for you. So far, on my keychain, there are sixteen of those keys. You'll be handed a few of them on this tour – acquire, in an hour, what took me years of reading, exploring and sizing up to get the measure of. They're "take away nuggets" – if you will – that will change the way you see London. Going forward you'll begin to see aspects of London with my eyes, which is no bad thing.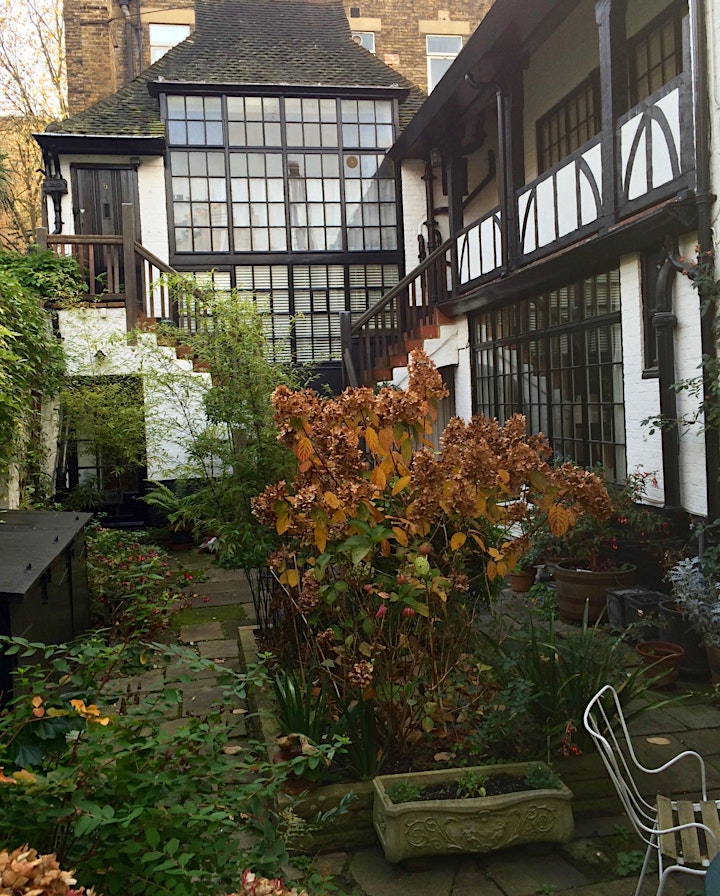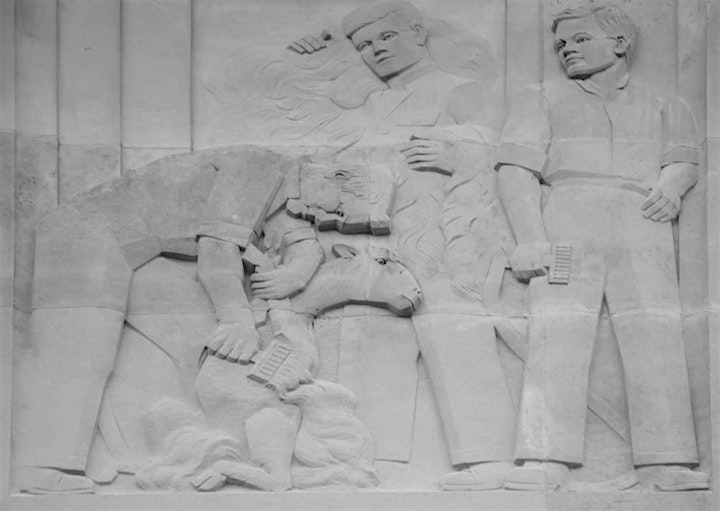 Lapping up the lapidary
"the square is to London what canals are to Venice"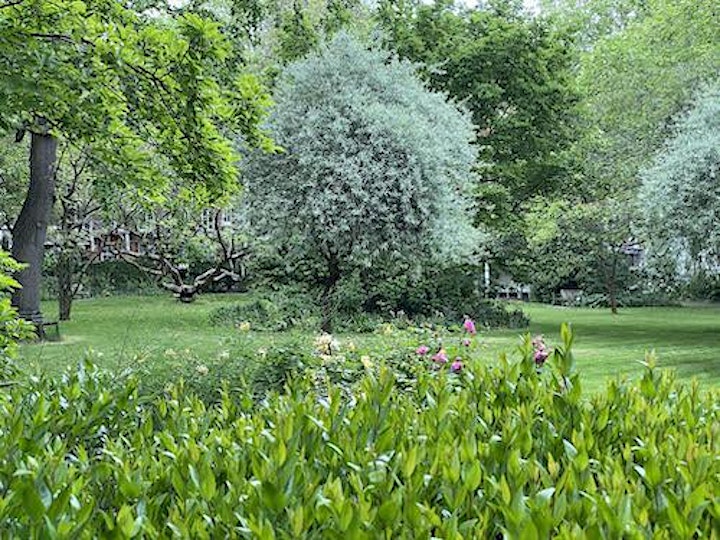 Tea time in Kensington
Yup. David takes care of that as well...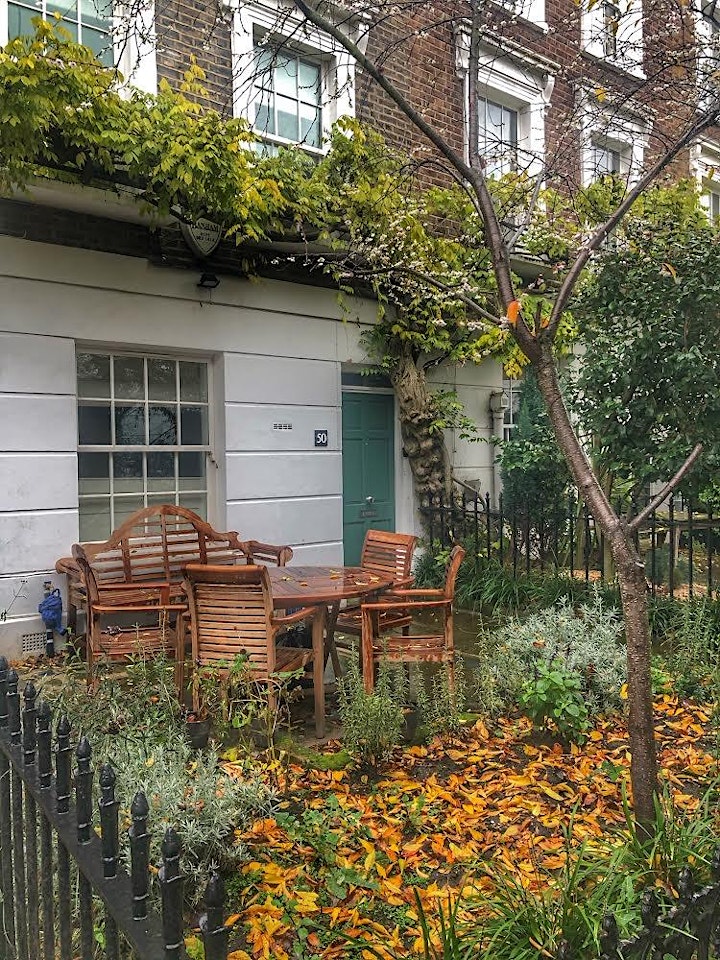 Date and time
Location
Refund policy
Contact the organiser to request a refund.
Eventbrite's fee is nonrefundable.
Organiser of Kensington Sights & Secrets – London Walks Virtual Tour