Description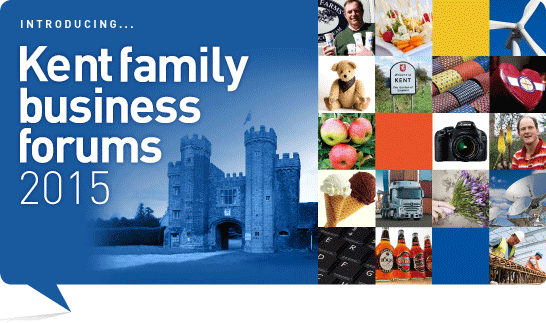 The Kent Family Business Forums are a series of breakfasts and lunches exclusively for family businesses meaning you are free to share as much or as little as you like in the company of other firms who have been through the same, or similar issues. There are no professional advisors or press in the room aside from our Partners, ASB Law and RIFT Group (who are a family business themselves) and notes from the forums are distributed only to those in attendance with names omitted.
The Kent Family Business Forums attract family firms who want to meet other local companies with similar values and provide a place to share experiences and challenges in a safe and confidential environment.
The forums will tackle some of the biggest challenges facing Kent entrepreneurs:
Growth

Digital Marketing (inc web & social media)

Managing & recruiting talent

Next generation succession

Technology
Join us at our next forum on 15 September at the historic Lullingstone Castle as we discuss 'Growth & Technology' in family firms as well as an insight from our host, Tom Hart Dyke on his 20th generation family business. The forum will be followed by a personal guided tour of the 'World Garden' led by Tom.
Kent Family Business Forum - Growth & Technology
15 September 2015, 8.30am-10.30am
Followed by a personal guided tour.
Lullingstone Castle, Eynsford, Kent
Your complimentary ticket includes a light breakfast and a personal guided tour of the 'World Garden'
Organiser of Kent Family Business Forum - 15 September 2015