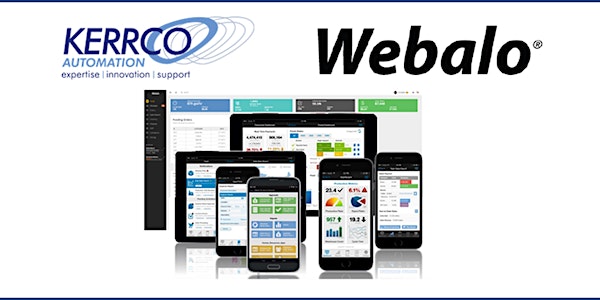 Kerrco Introduces Webalo - Innovative Visualisation for Operational Data
Description
Join our Webinar May 16: See how Webalo helps you get more from your operational data
With your investments in plant systems or industrial IoT platforms, more data is available than ever before. But troubleshooting tricky assets or processes, or simplifying peoples' work processes can mean challenges for delivering information effectively. Whether simplifying the way one system presents data, combining insights from different solutions, or just coping with the way user needs change over time, "reporting" is challenging!
To tackle these challenges, Kerrco is pleased to add Webalo, the User Experience Platform for the Industrial Internet to our offerings, alongside GE solutions like iFIX, CIMPLICITY and Predix. In this webinar, Webalo's Lew Roth (VP Business Development) will join us, sharing insights into the value Webalo can deliver, and illustrating:
How Webalo connects quickly to different source systems, allowing actionable composite views to be developed
The ways different people in different roles can be served with information targeted to their work and to the devices they use to be most effective
Approaches to working with existing GE solutions like iFIX, Historian and more
How different industries are using Webalo, with examples from Utilities and Manufacturing
Register now to receive information on how to join. If you can't make the date, but would like to learn more, just click here to request follow-up from one of our team.