Description
Event: Keswick Trail Marathon
Level: Regular (Trail Lover)
Date: Saturday 14th October
Time: 9:30am
Distance: 42km
Guides: Rodger, Beau & Sarah
Cost: Early Bird £30 or £35 from 1.9.17 or £40 from 1.10.17
Cafe: The Chalet Tearooms, Portinscale
Loyalty: 30 points
What level is an LTR Regular? To book onto our 'Regulars' you must be capable of running at a steady pace on tricky terrain for 2 hours or more. Unless you are a confident and frequent trail runner we please ask you to try our most accommodating 'Intro' run or one of our 'Tasters' first - we can then advise whether stepping up to one of our Regulars would be appropriate for you.
What's the route? Our stunning 42km route starts by heading out towards Applethwaite, we then pass Millbeck and into Dodd Wood - from there we'll briefly cover some beautiful trails by Lake Bassenthwaite before we take in a small road section near the sailing club at Dubwath. We'll then venture back onto trails along Wythop Woods as we head towards Thornthwaite. Gorgeous trails of Little Braithwaite are next up before we arrive in Portinscale on the outskirts of Keswick. The final section heads into Keswick's Great Wood, rewarding us with breathtaking views out over Derwent Water. We'll tackle one last incline near Castlerigg before arriving back at the Leisure Centre having completed a fabulous trail marathon..
Is there a cafe? There will be plenty of comfort stops along the way with the last one being at The Chalet Tearooms, Portinscale.
Footwear: Trail running shoes are highly advised as nearly all of the route is off-road. We recommend a towel and a change of shoes/clothes for after the run.
Clothing: Specialist clothing may be required so we require all runners to dress appropriately to the weather conditions of the day.
T-shirts: Unique 'LTR Keswick Trail Marathon' t-shirts will be available to order post run at a cost of £20
Parking: Parking is available at the rear of the Leisure Centre.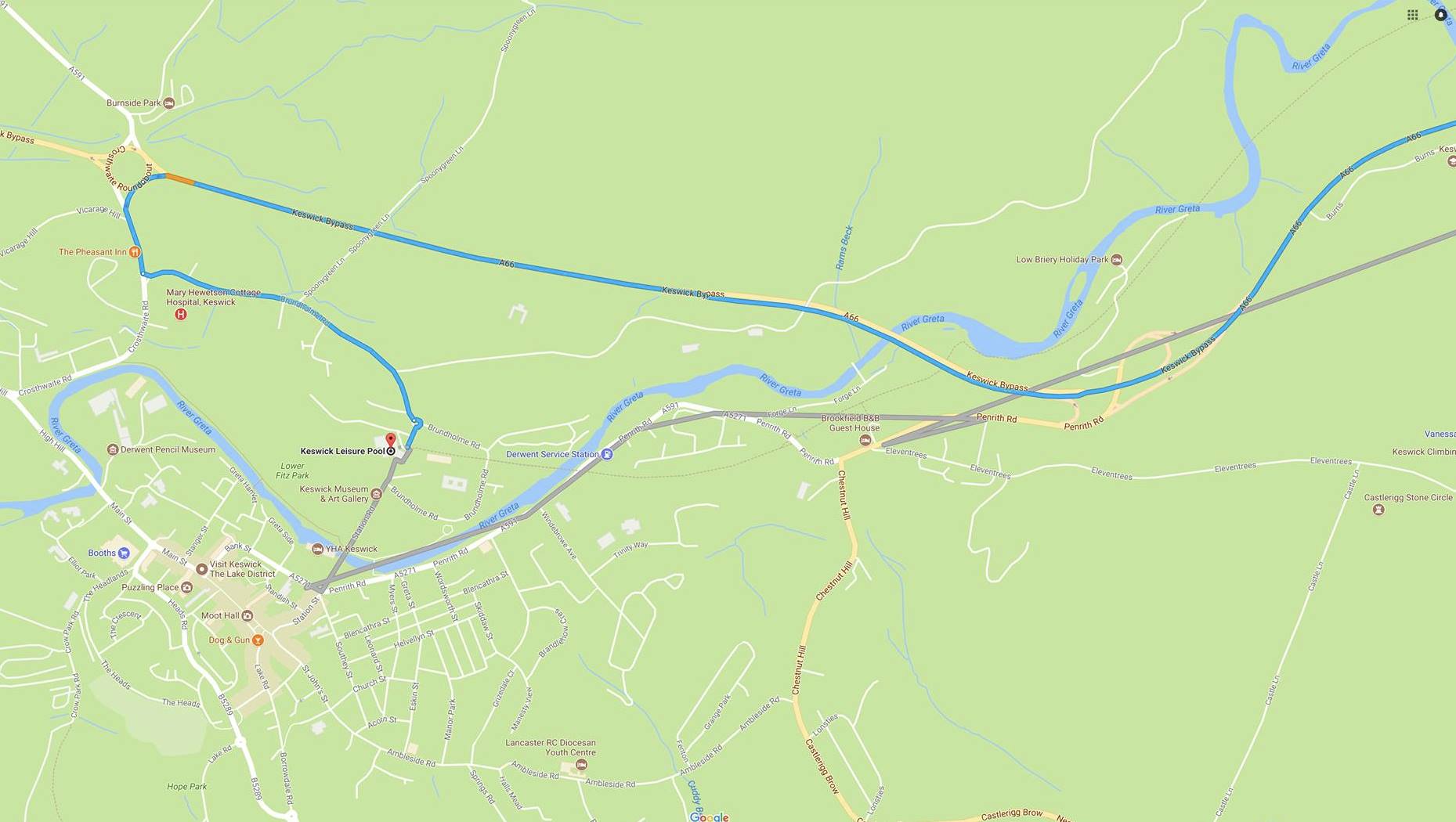 WC's: Are available at the Keswick Museum Cafe.

Please note there are only 20 tickets available for this LTR.

Contact:
Rodger - 07946 568844
Sarah - 07854 816244
Beau - 07588 609303