Description
Speaker - Dr. Marie Addyman
'We think of the Herball and Turner's work in identifying plants as his greatest achievement, but the plant books do not cover all of Turner's medical writings. This event will look at those areas of sixteenth-century physic in which Turner broke new ground medicinally: the book of baths and the book of wines, as well as considering his most traditional medical work, his account of theriacs or 'triacles' published in 1568, the year of his death and of the posthumous publication by his son Peter of the complete Herball.'

Programme:
10.15: Arrival for start at 10.30; coffee
10.30-10.45: Brief introductions by Sheila Clark (KEVI), Joy Rutter (Explore) and Roger Ashmore (FOWTM).
10.45-11.30: Dr Marie Addyman: after a brief reminder of Turner's life and work, this session will explain the content and context of his Booke of Bathes
11.30-12.00: Coffee break - including, at 11.45, a brief talk by students on their use of the William Turner garden created for them last year at KEVI.
12.00-12.45: Dr Marie Addyman: Turner's books on wines and theriacs or 'triacles'.
12.45-13.15: A light lunch is kindly being provided by KEVI PTA. You are invited to ask questions, look at the displays, and visit the school's Turner garden.
A contribution of £5 per person for this event would be warmly welcomed. It will be used to fund further garden projects at the school. Parking, including disabled parking, will be available next to the Advanced Study Centre.
This event celebrates a new joint venture in Morpeth and is co-hosted with Friends of William Turner Morpeth and the Joseph Cowen Lifelong Learning Centre - home of the Explore Lifelong Learning programme.
The Parents, Teachers and Friends of King Edward VI School Association. Registered charity number: 700728
About Explore Lifelong Learning
Enjoyable learning in a friendly environment - improve your well-being and learn at the same time
Flexible - attend as much or as little as you like
Good value
Find the programme for next season on our website here
Find out more about Explore in a new film introduced by its patron, John Grundy - click here to watch the short film.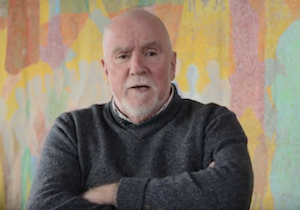 Book your FREE ticket for our Season 3 taster event on Monday 29th April 2019 here!