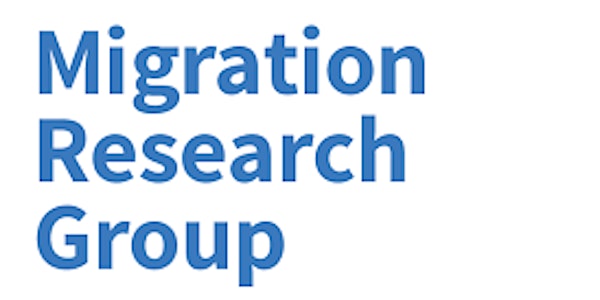 Key challenges for migrants and migration governance in post-Brexit Britain
The Sheffield MRG is commencing its 2021 online seminar series by inviting reflections on migration in post-Brexit Britain.
About this event
Please use this link: https://eu.bbcollab.com/guest/e3ea4114ea434bf0b2e7541e911b07d1
We have invited five members of the MRG to respond to the question: 'What are the key challenges for migrants and their lived experiences, and/ or for migration governance in a post-Brexit Britain?' Short presentations will be followed by a Q&A with participants. This is an excellent opportunity to engage with the diverse migration research being undertaken by members of Sheffield MRG.
Julie Walsh is a Lecturer in Sociology and a New Investigator Research Fellow based in the Department of Sociological Studies. Julie developed her research interests working as a Postdoctoral Researcher working on the NORFACE funded Family Complexity and Social Work Project (FACSK). Julie is currently the PI for 'Everyday Bordering' an ESRC funded project that examines the intersections of place, immigration policy, migrant families everyday lives and social care practice.
Asma Khan joined the Department of Sociological Studies in 2020, as a Research Associate working on the 'Everyday Bordering' project. Asma completed her PhD at Cardiff University. Her thesis examined high levels of economic inactivity among Muslim women in Britain. Asma has worked as a freelance research consultant on a number of practice and policy based research projects for public and third sector organisations.
Sally Cawood is a Research Fellow at Urban Studies and Planning, and Associate Fellow in SIID and SPERI, University of Sheffield. Sally is currently leading a QR-GCRF project with WaterAid on gender, caste and 'sanitation work' (pit latrine, septic tank, sewer and drain cleaning) in India and Bangladesh. This MRG talk will draw upon emerging findings and a future research agenda. It will focus, especially, on historical narratives from sanitation workers whose forefathers migrated during British colonial rule to (now) Bangladesh, to undertake 'dirty work' (nongra kaj) – work which subsequent generations remain in today, with implications for socio-economic mobility and choice.
Jamie Coates is Lecturer in East Asian Studies in the School of East Asian Studies. Trained as an anthropologist, his research investigates how human mobilities and media mobiltiies shape young East Asian people's sense of belonging. His published works focus on China and Japan to date, including 'the Cruel Optimism of Mobility' and an ethnographic film titled 'Tokyo Pengyou' on young Chinese creatives in Tokyo.
Aneta is a Senior Lecturer in Quantitative Social Sciences at the Sheffield Methods Institute. She is a sociologist specialising in migration and ethnic studies, including measurement of attitudes, migrant integration and segregation. Her current research projects include: 'Health, social, economic & cultural impacts of Covid-19 on migrant essential workers in the UK' - UKRI/ESRC-funded research project focusing on Polish essential workers in the UK. Nordforsk/ESRC project "Life at the Frontier" and Horizon2020 knowledge exchange MIGREC. Aneta is also a co-director of the Migration Research Group.
This event will be Chaired by MRG Co-Director Majella Kilkey.