Join Key Cities on Thursday 19th May 10am-12pm via Zoom as we explore the Future Skills For Cities.
About this event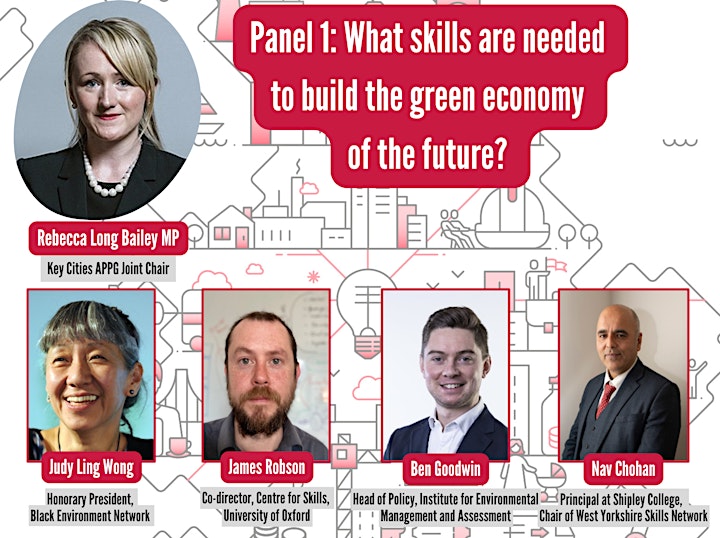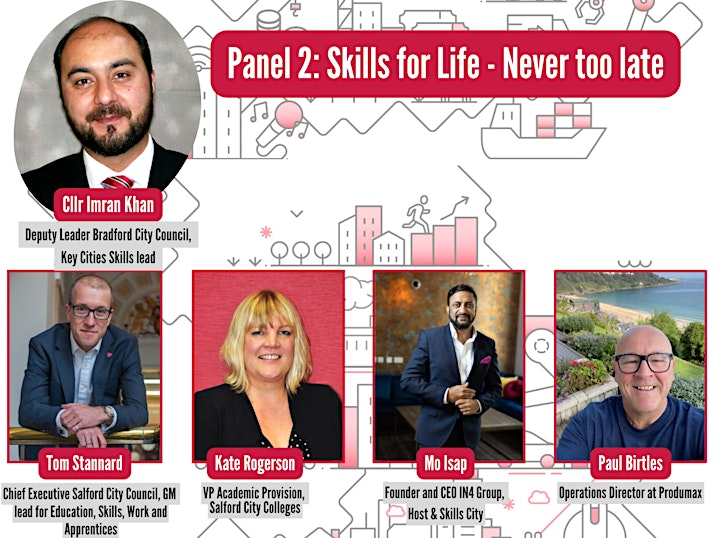 Key Cities presents The Future Skills For Cities, an online conference to showcase how local authorities across the Key Cities and beyond are upskilling and retraining local workforces to ensure a strong recovery from Covid-19. Join us as we discuss the complex challenges and best practices coming out of our cities including embedding digital skills into cities, quantifying skills gaps, training the long-term unemployed, and skills for the green economy of the future.
Hear from a range of speakers and expert panelists including:
Rebecca Long Bailey MP, Co-Chair of the Key Cities APPG,
Cllr John Merry, Deputy City Mayor of Salford City Council and Chair of Key Cities
Cllr Imran Khan, Deputy Leader of Bradford City Council and Skills lead for Key Cities
Tom Stannard, Chief Executive of Salford City Council and GMCA portfolio lead CEX for Education, Skills, Work & Apprenticeships and Digital
Judy Ling Wong, Honorary President, Black Environment Network and on the Green Advisory Panel for the Institute for Apprenticeships & Technical Education
Ben Goodwin, Head of Policy, Institute for Environmental Management and Assessment
Mo Isap, CEO of HOST
James Robson, Co-director, Centre for Skills, Knowledge, and Organisational Performance, University of Oxford
Nav Chohan Principal at Shipley College, Chair West Yorkshire Consortium of Colleges, and Chair of West Yorkshire Skills Network.
Kate Rogerson, VP Academic Provision, Salford City Colleges
Paul Birtles, Operations Director at Produmax
Zoom link to be circulated ahead of the event.
About Key Cities
Key Cities is a diverse, national network covering almost half the UK's urban areas. More than any other network it represents urban living in the UK, with the range, expertise and agility to deliver innovative solutions for the challenges we face. Key Cities are significant urban entities with integrated municipal government in close touch with the lived experience of their populations. For Key Cities, platforming and connecting the diverse voices of urban UK is central to unlocking successful devolution and a productive, balanced economy for all parts of the country. Our members represent all of the major political parties and places across England and Wales.
Find out more on our website.