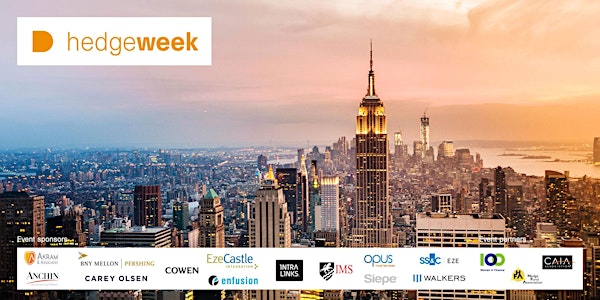 KEY STEPS TO SUCCESS: Managing a Start-up or Emerging Hedge Fund in 2019
Location
The University Club of New York
1 West 54th Street
New York, NY 10019
Description
Key steps to success: managing a start-up or emerging hedge fund in 2019
Please note attendance of this event is free of charge for buy side companies only. If you are a service provider and are interested in sponsorship participation, please contact us to receive all of the relevant opportunities - events@globalfundmedia.com.
Outline agenda
08:00 Registration & Coffee
08:30 Welcome and opening address
08:35 Panel Discussion: Legal & Fund Structure
• What are the main offshore structuring considerations for US managers when setting up offshore alternative fund vehicles?
• Management company considerations – defining the economic interests of the partners
• How best to determine the fund's fee structure
09:25 Expert Feature Presentation
09:40 Panel Discussion: Operational Due Diligence
• What are the main ODD issues for start-up managers to focus on?
• Investor expectations
• Building a culture of compliance
10:30 Networking Coffee Break and Q&A
10:50 Panel Discussion: Technology Infastructure
Defining one's IT/Tech infrastructure - how should a manager 'right fit' it based on available budget?

Keeping IT services in-houses or using a managed services provider?

Front-office considerations: how to connect to brokers and exchanges using the best PMS/OMS/EMS set-up

Risk & Portfolio analytics for clear and accurate reporting

Cyber security and business continuity planning - what are some of the next generation tools and solutions to consider?
11:40 Expert Feature Presentation
11:55 Panel Discussion: Fee Structuring Considerations
• What are the main points to consider re: fee issues
• How best to establish fee alignment with investors
• Importance of founder share classes
12:45 Networking Lunch
14:00 Panel Discussion: Selecting the Right Service Providers
• The importance of the prime broker, the fund administrator, the outsourced risk provider and the technology partner in supporting an alternative fund
• The merits/limitations of outsourcing and managed services
• What do investors expect to see in terms of day 1 operational infrastructure?
14:50 Expert Feature Presentation
15:05 Panel Discussion: The Fund Raising Process
• What are the different distribution channels that start-up managers should be aware of?
• What steps need to be taken to attract seed investors?
• What are the dos and don'ts when it comes to fund raising? What are the typical mistakes that managers make?
15:55 Drinks Reception – Event Concludes