Key Technology Components for Local Energy Systems Competition Briefing
Description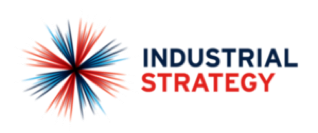 As part of the Industrial Strategy the Government will invest in the "Prospering from the Energy Revolution" Industrial Strategy Challenge Fund (ISCF) to make the UK a global centre for integrated energy systems that deliver cleaner and cheaper energy. UK Research and Innovation (UKRI), in collaboration with the Department of Business, Energy and Industrial Strategy (BEIS) and the Knowledge Transfer Network (KTN), would like to invite you to attend a briefing event on the 15th July in London to hear about the new funding competition, Key Technology Components for Local Energy Systems, and how you can get involved.

Background
The world is embarking on a revolution in how energy is supplied. Over the coming decades, at least $2 trillion each year will be invested around the world in the transition to low carbon power, transport, heat and localised, digitally-connected energy systems. The UK has world-leading energy and environmental researchers, businesses, policy, regulation, technologies, infrastructure and innovators. We believe that integrating these through a smart local energy systems approaches will give the UK the opportunity to develop an industry built around delivering new consumer-friendly energy services and markets that are cheaper, cleaner, flexible, and more resilient to environmental and social change.

What is the opportunity?
The "Prospering from the Energy Revolution" Challenge Fund will support industry, academia, public bodies, and local communities to develop a world-leading, smart local energy systems industry in the UK. We expect this industry to be worth billions of pounds by the early 2020s, supporting tens of thousands of new high-value jobs associated with design, testing, manufacture, financing, installation, and operation of new energy products and services across the wider low carbon energy economy.

The £3m Key Technology Components for Local Energy Systems competition will support the development of components of an energy system that will strengthen the development of smart, local energy systems of the future that make the best use of cheaper renewables, energy storage, electric vehicles, energy efficiency, low carbon heat, and digital infrastructure.
The briefing events will include:
an opportunity to hear about the scope of the competition in more detail

opportunities to network and develop ideas and partnerships for the competition

an opportunity to meet and explore ideas with UKRI, BEIS and wider stakeholders.
Not able to attend? This event is available via webcast and you can register to join online here. There will also be an additional event in Manchester on 17th July.