Key Topics in Restorative Dentistry presents the Restorability symposium
Key Topics in Restorative Dentistry presents a symposium on 'Restorability' at the BDA London, 7th of November 2020 CPD 6 Hours
About this Event
Key Topics in Restorative Dentistry presents a symposium on Restorability by experts who will provide an insight into some of the important aspects of diagnosing, managing and treating different presentations of teeth requiring restoration.
Aws Alani will begin the day with an overview of the biomechanical aspects of restorability. He will appraise the different structural changes of teeth as tissue volume reduces in addition to factors associated with loading the compromised tooth.
Kreena Patel will then provide a synopsis of endodontic considerations when considering restorability. She will give her own opinions on the factors to take into account both prior to root canal treatment and post obturation.
A buffet style lunch will be served in the foyer.
After lunch Gareth Calvert will give an overview of periodontal considerations when restoring single and multiple units and how the periodontium can be manipulated surgically and non-surgically to aide in achieving a restoration.
Last but not least Mahul Patel will then provide a comprehensive pathway of decision making when assessing and delivering restorations on the compromised tooth unit. He will appraise the various inter-relating factors between the disciplines of prosthodontics, periodontics and endodontics in achieving the most optimal outcome.
More information can be found on the following link www.restorativedentistry.org or on Facebook 'Key Topics in Restorative Dentistry'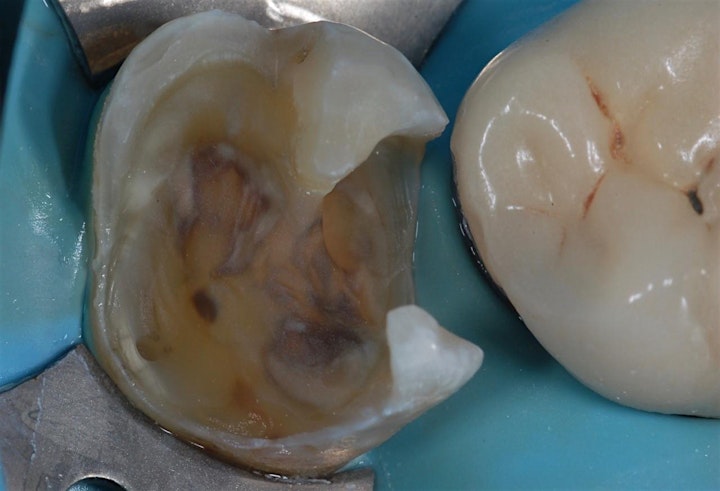 Is it restorable ? How can it be restored ? What is the best material ? What factors do I need to consider ? Is it direct or indirect ? These and many more questions will be answered during a fun filled fact packed and enjoyable symposium.