Kick Start Growth - Refuel, re-energise your business

Friday, November 30, 2012 from 10:00 AM to 4:00 PM (GMT)
Event Details
Calling all small business owners, entrepreneurs, coaches, consultants, freelancers, mumpreneurs, solo-preneurs and all other independent professionals 
Refuel, recharge, reactivate your passion and profits 
What's the situation? 
Are you struggling with no immediate clients in the pipeline?
Is cash flow not what you'd like it to be?

Do you feel like it's almost over for you?  Are you wondering if there is something that can be done - quickly? 

OR
Are you doing well but would benefit from a shot of motivation and support to jump out of your comfort zone? Refuel your business?
Let us assist you exceed your financial goal in 2013! 
During the day we'll cover: 
·       4 Growth strategies that will help you kick start your business' growth 
·       3 Key systems you need to facilitate growth 
·       3 Step process necessary for you to be a sought after expert in your industry
·       3 Key ingredients for action plans that get implemented 
·       The key element that keeps you off the hamster wheel
Early bird Bonus!
15 people to book this workshop will receive a complimentary 45minutes 1-2-1  Kick Start Growth session with Griselda scheduled for after the event!!! 
Additional Bonuses
ALL attendees to Kick Start Growth Workshop will receive a free Kick Start Growth Workbook!!!!
If you are not happy with how 2012 is going, you still have time to do something about it and get things on the right footing for 2013!
Let's not kid ourselves, Massive results require massive action but I'll support you if you are willing to take the leap.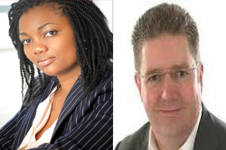 A bit about your facilitators: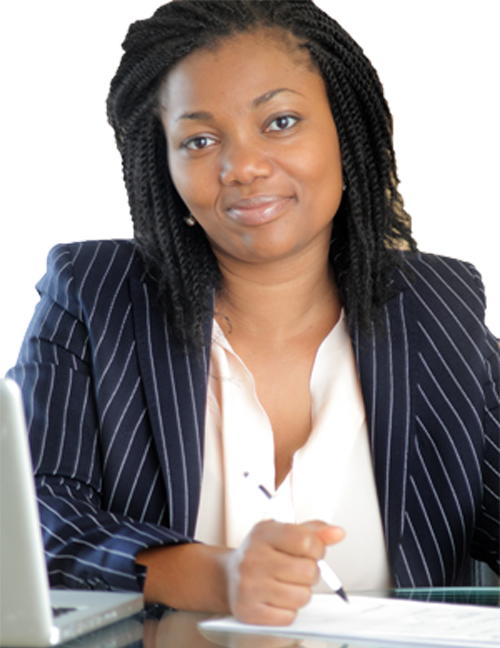 Griselda Kumordzie Togobo (ACA, MPhil) is a Business Growth Consultant to independent professionals and small business owners. She specializes in using high-impact but low-cost business growth strategies to improve profitability. 
Griselda is a chartered accountant and holds an MPhil in Industrial Systems, Manufacture and Management from Wolfson College, Cambridge University. She is very passionate about supporting women in business through her educatio
nal workshops, seminars and speaking engagements.
Griselda runs AWOVI Consulting, a consultancy whose vision is to help business owners increase their profitability, cash flow and productivity. 
Check her out at http://www.awovi.com/
 "Speak to Griselda if you would like to re align your business to focus! After a session with Griselda, I now know how I can work smarter to build a more stable future for my business.
Thank you Griselda, so excited, I can't wait for my next session!"
- Amanda Farrell, Owner Present with Confidence 
Announcing ... Ian Brodie
Ian will join us in the afternoon to talk about "Authority Marketing" and how being seen as an expert makes you more money.

Ian Brodie is one of the "Top 50 Global Thought Leaders in Marketing and Sales" according to the Top Sales World Magazine.
Over the last year or so he has been applying a process in his own business which has resulted in him being named as:
1)Part of salesforce.com's "Social Business Dream Team",
2) A "Top 25 Global Influencer in Sales and Sales Management" OpenView Labs
3) One of the Top 5 global "sales experts to follow" Evan Carmichael. 
More importantly, it's established him as one of the "go to" experts for marketing and sales for professional businesses worldwide. And although he still have to work at his marketing, it's an awful lot easier now that this reputation is bringing clients to him.
Ian's low-key, self-effacing style belies some deep content mastery
Charles H Green, author of Trust Based Selling and co-author of The Trusted Advisor
A smart man and rainmaking expert
Ford Harding, author of Rainmaking and Creating Rainmakers
"Griselda shared her expertise and insights with delegates at UEL's women's entrepreneurship conference. She delivered a fast-paced, interactive presentation to delegates that encouraged them to think about their business from a new perspective. Griselda received great feedback from attendees and we would welcome her back to events in the future!"
- Lindsey Cole, University of East London
"Griselda's input has been invaluable to me in shaping my new business and helping me achieve growth in a short space of time. She has challenged me to expand my boundaries and to raise my expectations of what can be achieved. Since working with Griselda I have developed a business that is sustainable, have streamlined my services and offers and generally benefited from a wealth of advice and information. The weekly calls keep me accountable and help me move towards my goals in a systematic way"
- Nicola Warwick, Owner, The Holistic Web 
Guarantee
Griselda is committed to your complete satisfaction with ALL our services. If for any reason during the day you're not entirely satisfied with the workshop, if you do not have any "AHA" or light bulb moments then a 100% money back guarantee is available.
When & Where

Old Broadcasting House
Woodhouse Lane
LS2 9EN Leeds
United Kingdom


Friday, November 30, 2012 from 10:00 AM to 4:00 PM (GMT)
Add to my calendar
Organizer
Griselda K Togobo has helped many entrepreneurs to accelerate their business growth, transforming their lives and giving them a fresh perspective on life and business. She had the honor of also being nominated and shortlisted for the Precious Awards Best Mentor in 2012.
Her blog www.awovi.com is dedicated to empowering entrepreneurs with the tools to create financially sound businesses by applying the right business growth strategies. Through her coaching programs, articles, books, live training events and speaking, Griselda inspires and motivates others to make the changes necessary to achieve their dreams. She is well known for her down to earth but no-excuses approach to life and business. She is a chartered accountant and holds an MPhil in Industrial Systems, Manufacture and Management from Wolfson College, Cambridge University.
Any queries?
Just drop an email to support@awovi.com.