'Kick-start your Career Passion' - 1 Day course
Description
This course is for you if you:

~ Feel your current job or career is not fulfilling you & you feel you could do more
~ You do not know where to start your career change
~ You feel you do not know what else to do
~ You keep ending up in the same type of job even though you want to do something else
A practical, interactive and inspiring course to kick-start your career change; focusing on what you want and generating an action plan to start the journey to your new career.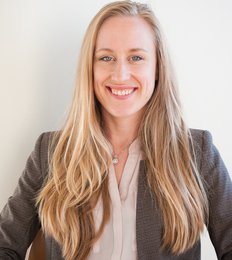 About the course leader
Petra is the founder of theFlowStyler.com Coaching and a Career and Confidence Coach. She has eight years of experience as a Career Coach and mentor. She has worked with lawyers, directors in the creative field and business, business owners, mums, artists and civil servants among others, on their journey to changing their Career, finding and following their Career Flow and mission in life.
She is a speaker, trainer and has done workshops for private and corporate events including the Cabinet Office, O2, Glo, charities like Mac UK and St Christopher's Fellowship to name a few.
---
" A totally fresh focus on finding your Passion and Career Flow. Petra's course was really thought provoking and energizing. It went further than I expected. I thought it would repeat other things I'd heard before, but I appreciated the totally fresh focus. " Hermione M. – Cabinet Office
---
Course Run - Finding Your Career Flow
We will be looking into the question of – 'What you really, truly and authentically want to do?' and Generating your 1st action plan on How you will make it happen.
The first steps to making a change in your career and life is to be clear on what YOU want to do. This is of course not the only piece to the puzzle but an important directive that enables things to flow. Once you are clear on your Career Flow you can generate a work situation you not only enjoy but are using your skills and talents to make a difference. The 'Why you want to do it' will be your driving force behind the 'How'. Finding your Career Flow is thus the first step. Once this is clear the rest will follow with far more ease than you think.


In this workshop you will:
Clarify what you want, what you don't want and where you want to go
Understand how important this information is when making a career transition
Generate realistic options, directed by your strengths and interest - Your Career Flow blueprint, that could lead to a new career
Ask questions specifically related to your career journey (maximum of ten participants)
Gain clarity into what could hold you back in going for the career change you want to see & Gain tools to work through it
Come out with your 1st Action plan towards Following Your unique Career Flow
Come out with information and tools to use at home to make the career transition with confidence
---
" Thank you.. such a privilege and a pleasure to have your wonderful energy and the opportunity to work on these crucial issues for such a sustained period of time. The sharing of experiences we did was really beneficial and made you realise you are not alone.'' Alex B. – Lawyer
---
We will commence the day at 10 am with an energizer and lead into the interactive course where we will look at the elements that are needed to Find & Follow Your Career Flow. You will work through exercises on what you want to do, brainstorm new ideas and get tools to action this information with confidence on the day, at home and make you think about the right answers for you.
The course itinerary:
Pre-course work sent to you.
10.00am - 12.30pm Clarify your Career Flow – What is mine?
Tea break & biscuits at 11.15am
1.30pm - 2.15pm Lunch
2.15pm - 4.00pm Brainstorming ideas – What could I do?
Tea break & biscuits at 3.15pm
4.00pm - 5.00pm Get Going – The How – What will I do?
You will be provided with a workbook and all materials needed for the exercises. The course includes free coffee, tea and biscuits throughout the day.
The workshops are held at a beautiful We Work office in Hammersmith, London. Hammersmith is easily accessible by tube (District line/ Piccadilly line/ Circle line/ Hammersmith & City) and bus.
---
" Petra is fabulous and so passionate about helping others to find their Career Flow. The course content is excellent as is the opportunity to interact with others'' Stephanie Z. – Executive PA
---

Your Bonus : There will only be a maximum of ten participants attending making it a private event with you being able to ask questions relation to your particular Career change stage. The atmosphere of other like-minded individuals on their paths will inspire and uplift you. A group coaching session will enable you to come up with your 1st action plan to move you closer to Finding & Following your Career Flow.


Finding my Career Flow

I found it a real challenge to find my Career Flow – the right career for me. I'd been of the belief that work wasn't supposed to make me happy, motivated, energized and inspired. I did therefore, at first, not question why I was feeling exhausted, stressed and hopeless working as a paralegal and studying at Law School. What had happened was that I'd followed my late father's dream to become a high flying solicitor.

When this finally dawned on me and I finally had the courage to leave the legal field (and quit Law School) with it's rat race, exhausting hours and bad habits, I was so disconnected from myself that I did not know 'what else' to do! I was completely stranded –I'd lost my direction, my passion – My Flow. A scary and confusing time. This however took me on an incredible and empowering journey where I realised how powerful and life changing finding and following your Career Flow can be.
Start you journey today - sign up and kick start your career change on your terms by finding and following your Career Flow.

I look forward to meeting you there.

It will be fabulous!
I look forward to meeting you there.

Kind regards & Big Love

Petra Tourunen xx
-www.TheFlowStyler.com-


---
" An amazing and very inspiring course that has given me a lot of ideas for next steps. "
Patricia B – Visual Artist
---
As seen at: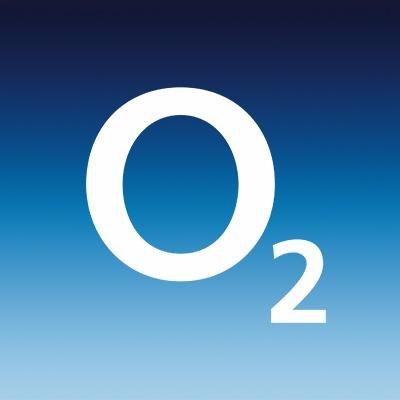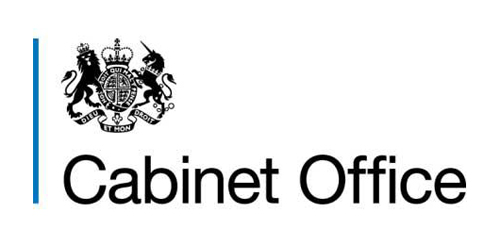 ---