Description
- Are you a coach or a speaker and you now feel ready to launch your signature talks, seminars, and events but you don't know how to do it?

- Have you been speaking for few years but were never able to make money from your gigs, leaving with the big question... Why they did not get my offer?? (And you secretly hate the way many speakers sell...)
- Are you ready to leave your dent in the speaking industry, grow your business and impact thousands of people that will attend your courses or sessions?
If the answer is yes you are going to love Kick-Start Your Coaching Biz - How To Create Events That Sell.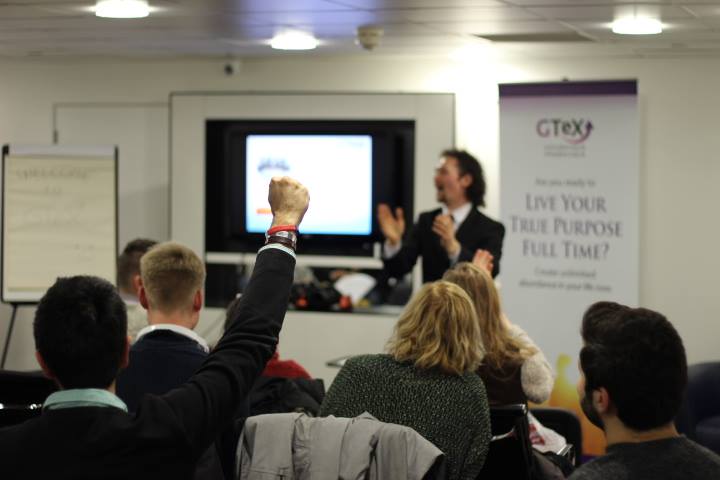 You're about to learn how to create presentations that get people to buy what you're selling.
Now you might think you've seen it all when it comes to creating presentations that sell but I guarantee you the way these guys sell is completely different.
For the longest time, I was trying to create persuasive presentations to sell my programs but…I couldn't sell diddly-squat.
I read tons of books on sales...
...looked at YouTube videos...
...and even listened to audiobooks while driving…
I would start working on my presentation, thinking 'this is it'…'this is the one that's going to get everyone to buy.' And then when I tried to sell, nobody bought.
(I only had one or two sales...which probably came from my mom)
I don't know if you've been in this situation where your income is directly linked to creating a presentation that sells…but...you're not actually selling…so it puts you in a desperate situation.
I finally took a step back because…I had to wake up to the fact that, when I tried to create persuasive presentations, it wasn't working.
So what did I do next?
I studied the hell out of great speakers who could persuade from the stage.
I studied speakers who were multi-millionaires…selling six-figures from the stage…minimum.
And I noticed that these speakers have a similar process for getting people to buy.
To the outside world, it looks like they're just delivering a great presentation…but when you know what they're doing, you could see why they're selling so much.
HOWEVER...
I did not like the hard selling / run at the back of the room type of sale...
It made me feel sick and I did not want to be one of these guys...
BUT... I still wanted to convert.
So I had to create a NEW WAY that could help me deliver a presentation that left people WOOOOOW! and having a great conversion at the same time.
My name is Simone Vincenzi and I now run more than 200 events every year and sold more than 6 figures from the stage, share the stage with Gary Vee, Les Brown, TEDx and I have been recently featured in the house of parliament as one the most influential Italian entrepreneurs in Uk.
In this FREE event, I want to share with you:
1. How you can deliver a presentation that sells without feeling like a douchebag.
2. How to finally start selling more of your programs, using a proven method that will make your life simple without the frustration of not knowing if what you do works.
3. How to finally start creating persuasive presentations...consistently
About the Speaker: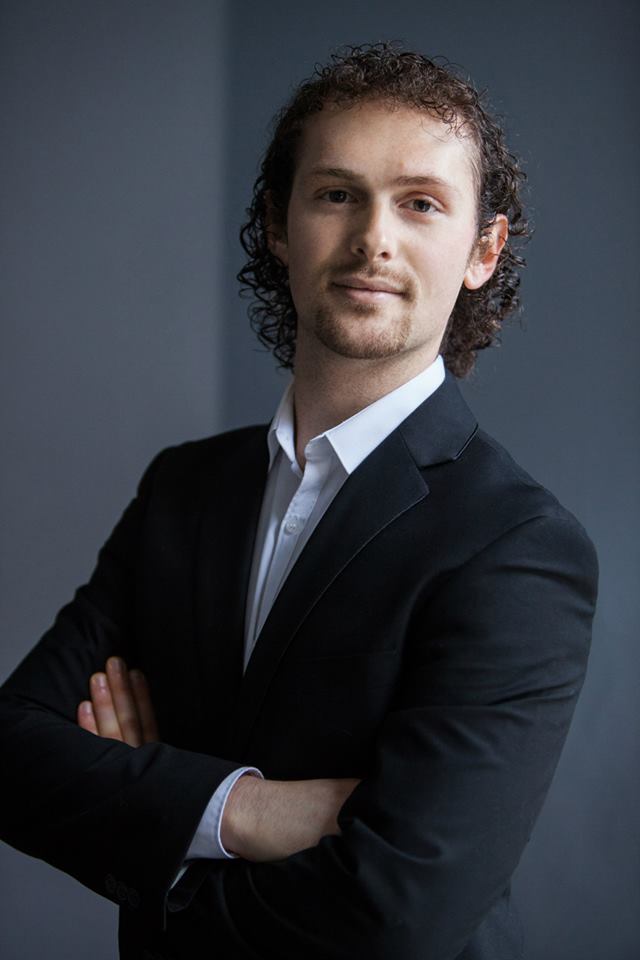 Simone Vincenzi is an award-winning author, speaker, entrepreneur and the co-founder of GTeX.
Having begun his first business at the age of 22, Simone passionately believes in making a difference to the world through supporting the creation of positive and sustainable business ventures.
As he gained more and more experience, he realised the importance of having a positive community around you.
This has led to the creation of the GTeX community, where like-minded individuals support each other in achieving both their business and personal goals through events, mastermind groups, and coaching programs.
Since founding GTeX, Simone has built a reputation for delivering exceptional value in personal development and business workshops internationally and has spoken in front of 4000 people in the last 12 months.
Having more than 200 Speaking Engagements every year, he is has shared the stage with Les Brown, Gary Vee, Trent Shelton, TED Talks as well as other leading world speakers.
He spends his time speaking on various stages, as well being the lead facilitator for the GTeX programs 'Live Your Purpose Live Your Life' and'Live Your Business Live Your Life' as well as interviewing experts for his 'Explode Your Coaching Business' podcast.
He also enjoys working with clients in a one to one capacity to support them go from 0 to 6 figures as quickly as possible.
Simone is a passionate basketball player, he also loves to play the didgeridoo and is known for giving performances during his speaking engagements.
YOU SHOULD EXPERIENCE THIS EVENT IF
** You want to experience powerful tools that support you in creating the life that you want, that can be applied instantly.
** You want to connect with like-minded individuals in a community-driven environment and build a powerful network, supporting you every step of the way on your path to success.
** You want to have fun in the process!! We really look forward to seeing you there and supporting you on your personal growth journey!
SCHEDULE
19.00 Registration
19.30 Prompt Start
22.00 End
22.00 Networking
Should you have any questions, please contact: support@gtex.org.uk
Ben: 07872944731
Simone: 07845063595
If this sounds like an event that will give you value and you will enjoy, book your ticket NOW! We look forward to seeing you at this empowering event and supporting your long-term growth!!
Simone & Ben