Description
Do you want to be one of the first to try a brand new board game while you enjoy a nice cuppa and spend some quality time in a friendly, relaxed environment?
We invite you to come to Fab Lab London next Saturday 26th March and take part in the play-test of Pegged In, a customisable board game appropriate for all ages which aims to become a modern classic in an innovative approach through customisation.
We have just launched Pegged In on Kickstarter and would like to share with everyone what we really care about - sparking social interaction. And we felt there's no better way than using our board game to do this!

During the event we will be playing Pegged In | A Customisable Boardgame, a recently launched Kickstarter table top game. Awarded the 'Project we Love' tag by Kickstarter, you have a unique chance to come and play the game whilst the campaign is running and before it's out on the market!
The event will take place at Fab Lab London, a creative workspace in the heart of London specialised in digital fabrication and rapid prototyping, where we will use the events space to host the game sessions.
There will be 3 sessions during Saturday the 26th of March to suit all timetables: 1 - 2pm, 2 - 3pm and 3pm - 4pm with only 5 players per session! So book early to avoid disappointment.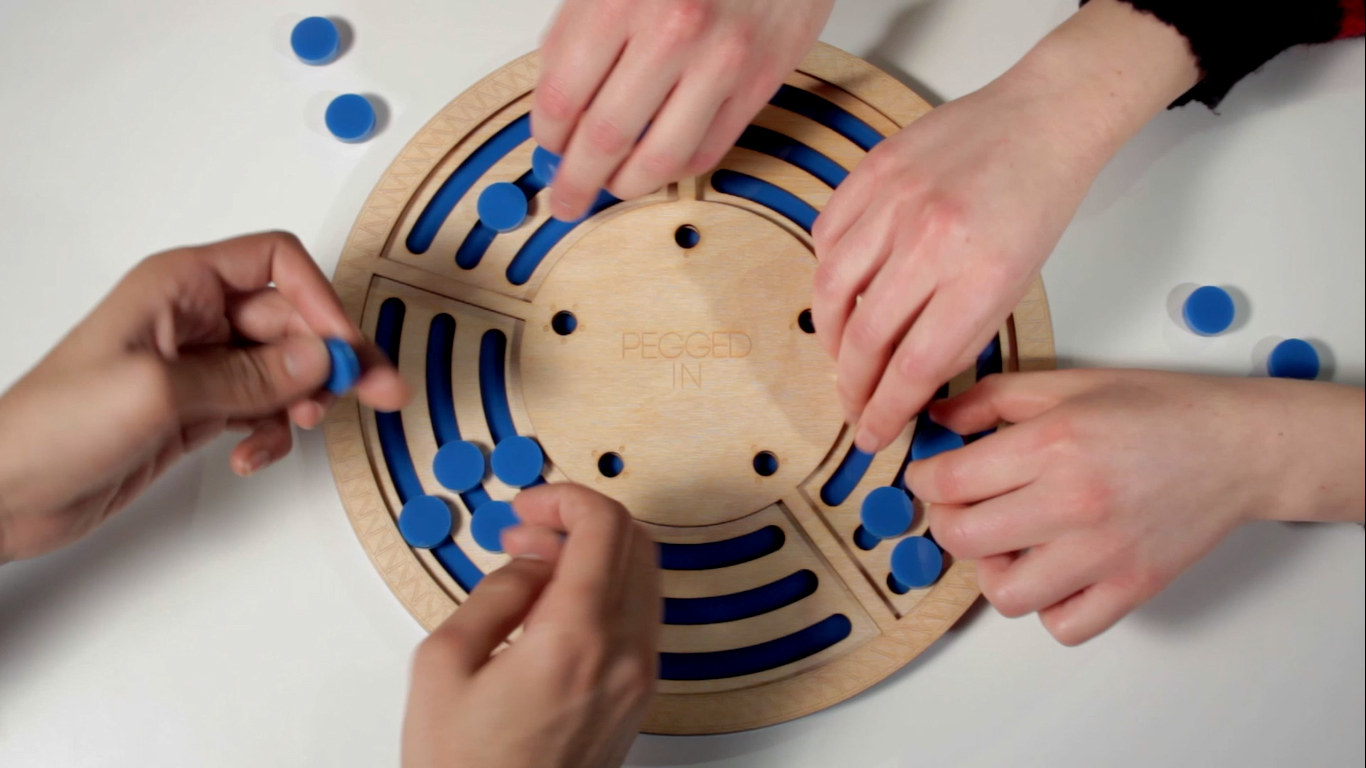 "Pegged In is a cleverly thought-out boardgame that brings back the elements of classic gaming into a modern environment." - Tony Fish, Co-Founder and Director of Fab Lab London.

"It's great to see ideas come to life in the Fab Lab. Pegged In struck me as a really simple and entertaining game that would work well for a Kickstarter. I'm really happy that we supported the Kickstarter, and look forward to more ideas coming from the Connecting Neurons team." - Ande Gregson, Co-Founder and Director of Fab Lab London.

"Connecting Neurons is a fantastic and very impressive start up. I saw the team at work, and they even produced a bespoke board for me, with my image on the chips. It's an exciting business and I wish them all the luck in the world." - Zac Goldsmith, MP and candidate for Mayor of London 2016.

Pegged In is a fun and dynamic customisable board game appropriate for all ages and ideal for both family and friends. It brings in the raw elements of what makes board gaming fun in its simplest form, combining chance in the form of dice-rolling with strategy. This leaves room for players to build alliances and play against each other.
Family Friendly

Appropriate for all ages

15 - 30minute game length

2 - 5 players

Assembled by hand

Custom-made

Simple, aethestic and functional
Pegged In is currently available only Kickstarter in a limited edition. You can purchase the game and help us achieve our funding goal at www.kickstarter.com/projects/1907354006/pegged-in-customisable-board-game, or just take a look at the page to understand how to play the game and learn more about its making and the people behind it.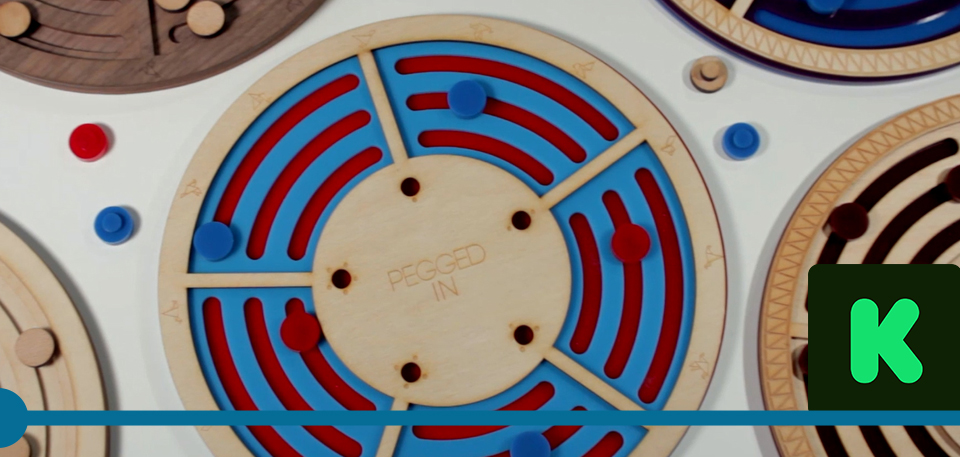 We look forward to playing with you, see you soon! :)