In this fun art workshop, a different master is introduced each week. Together, will re-recreate a master study in the style of that artist.
About this Event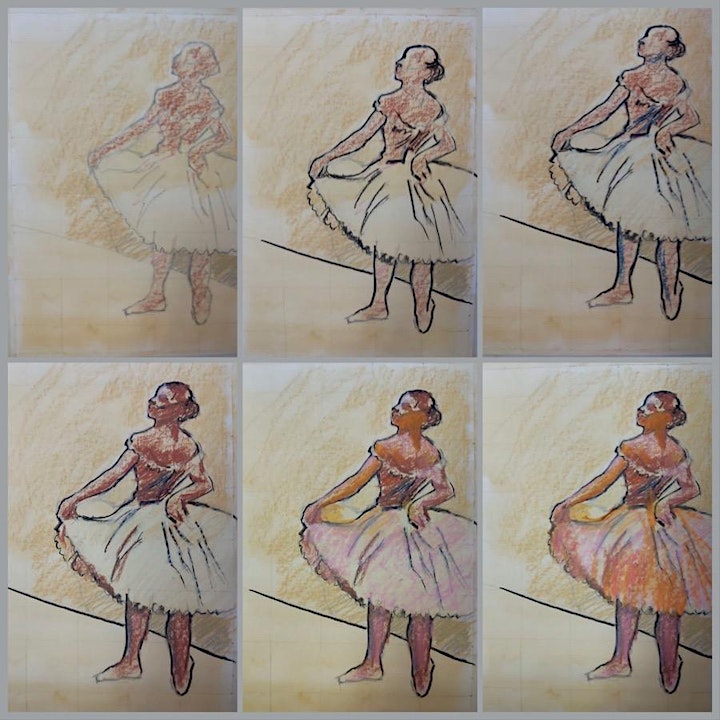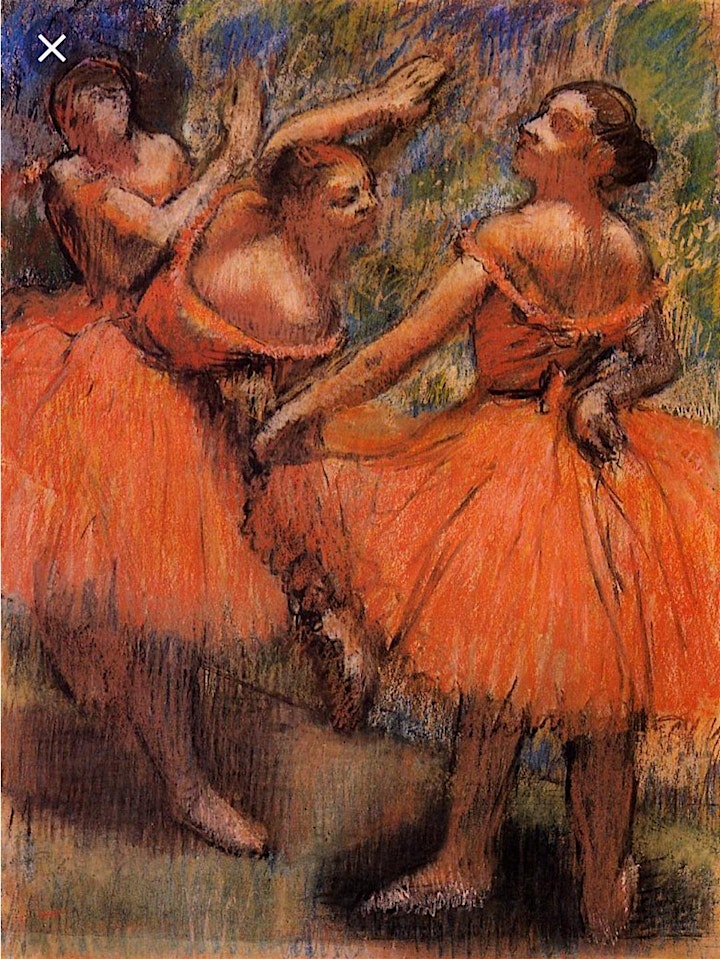 This practical art club, suitable for school children of all ages, focuses on developing a child's 'artistic eye' and technical skills in drawing and painting through demonstrations and art historical study and.
How it works?Each week, we will explore a different master artist. After a brief biography and examples of their most important works and their background, the tutor will introduce a master work from the artist's gallery of work and guide you through recreating a master study in the style of that artist.
Sign up is for each week's workshop session individually.
The objective of this workshop, is for the child to enjoy learning about style and the techniques involved in reproducing an artwork in the manner of this particular artist.
All artworks selected for the master study classes are achievable and focus on key learning areas that support and reinforce acknowledged principles in art. These areas include Proportion, Placement, Perspective,Colour, Value and Edge Quality.
Artists studied in this workshop series will include: Dalì, Degas, Picasso, Constable, Van Gogh, Monet, Matisse, Stubbs, Turner, Mondrian
Learning achievement through participation include: • children will be able to: develop stylistic awareness and knowledge of a range of famous artists• get to practice and learn important techniques that artists use to create a more considered stylistic response• develop an understanding of how to mix colour and enjoy the hands on experience of creating your own colours and tints • become more confident in discussing • focused study can increase a child's attention span subtly and creatively through studying in combination with hand on activities
Supplies: The following materials will be sufficient for each class:
White A3 paper or alternatively A4
1x HB + 1 x 2B pencil
pencil sharpener and eraser
ruler, scissors, glue
basic set of:
either chalk pastels
and/or colour pencils
and/or watercolour paints/poster paints(or acrylic paints
for older children)
an apron or old t-shirt.
Lesson Delivery Format: Zoom on-line class. You will receive the zoom link on sign-up and a video link of the lesson after the class for one-time viewing after the class.
The Tutor
John Skelcher
For over 30 years I have given practical instruction in drawing and painting to thousands of students, of all ages who seek to improve their technical and practical expertise in art.
Currently, I am a plein-air instructor based in Italy for Painting Holiday Italy, teaching plein-air courses and on-line courses in all media. I have a Bachelor of Arts in Fine Art Painting and received a Postgraduate degree in Art and Design teaching, from the University of Central England. I also trained in painting in Florence as well as other European Academies, where I learnt the principles of academic painting.
Work: www.JohnSkelcher.com and www.PaintingHolidayItaly.com
When booking please ensure that your email/contact address is accurate as it will be used to send out details of how to join the class. If you do not receive these instructions prior to the event, please contact: EMAIL: info@paintingholidayitaly.com
Please note that your booking is non-refundable and non-transferable and we run all our events based on a minimum number of participants. If we have to cancel a class for unforeseeable reasons such as technical issues etc beyond our control, we will refund the course cost. We are not responsible for fees paid to Eventbrite. Please see their refund policy for fees applied at time of booking. You can find our full Terms & Conditions for all of our events via this link: TERMS & CONDITIONS
If the course you wish to attend is full or you cannot make the date, please let us know so that we can register your interest and let you know of opportunities planned for the future. You can contact us on: EMAIL: info@paintingholidayitaly.com or Tel: 0247- 6980868
If you'd like to purchase a Voucher for future courses for yourself or as a gift, you can do so via our website: www.paintingholidayitaly.com
TO AVOID DISAPPOINTMENT, ENSURE YOU HAVE COMPLETED YOUR BOOKING BY PRESSING THE ORANGE 'REGISTER' BUTTON. YOU WILL NEED TO SCROLL DOWN TO FILL IN THE FORM BEFORE THE BUTTON WILL TURN ORANGE .