Description

---
Got a little one with a big imagination? A kid that loves to get crafty? Bring them along to our Saturday morning kids craft club and give them the chance to get messy with arts and crafts!
Each week our lovely team will teach your little one a fun craft with themes inspired by the season. From card making and masks to crowns and gift boxes, these workshops will explore a wide range of fun techniques, tools and materials, and they'll get to take their make home at the end of it.
Classes are suitable for kids aged 3 to 11 and are just £5 per child per session.
What's on guide:
Saturday 4th November: Paper Crowns
Saturday 11th November: Dreamhouse
Saturday 18th November: Paper Pin Wheel decorations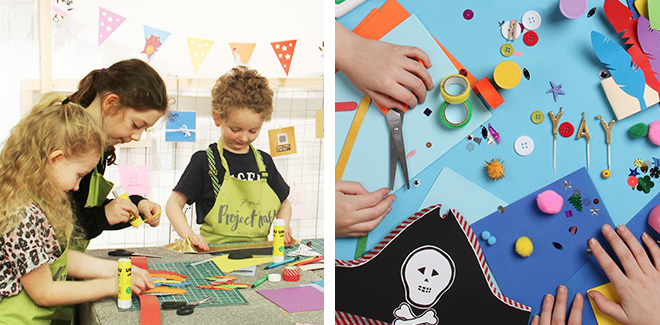 Please Note: Workshops are suitable for children ages 3- 11. Children must be supervised by an adult. Workshop tickets and vouchers are non-refundable and non-transferable. This does not affect your statutory rights. In the unlikely event that Paperchase cancels an event, they will contact you via Eventbrite to arrange an alternative date or refund. Paperchase reserves the right to refuse entry and is at the decision of the store manager.