Description

---
Help your little one get creative this summer with our kids printmaking workshop! With instruction from our friendly crafters, they will be shown a variety of easy to learn foam printing techniques so they can make beautiful cards and prints to send their family and friends.
These classes will run throughout spring and summer and are suitable for ages 4+ Plus, they get to enjoy messy crafts and you get to enjoy the fact that you don't need to clean it up.
---
Perfect for lots of weekend and school holiday fun, this workshop can also be booked out as a whole session for birthday parties. Email projectcraftglasgow@paperchase.co.uk to make an enquiry or click here to view our party information booklet.
Please note that you can also reserve your place by phoning the store on 0141 353 3491 or emailing our friendly crafters Louisa and Rachel at projectcraftglasgow@paperchase.co.uk.
Click here to view our current workshop schedule! While we always try our best to keep our workshop schedule up-to-date, please always ensure to email or phone the store ahead of coming along to a workshop to avoid disappointment.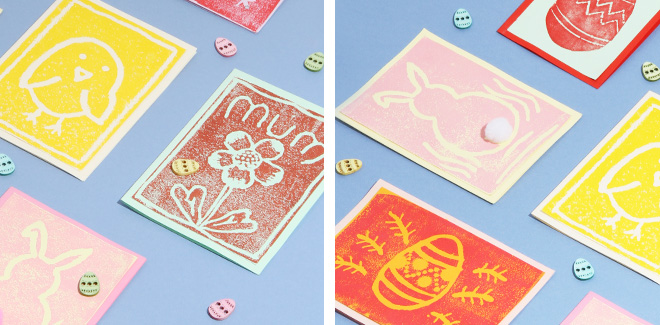 Please Note: Workshops are suitable for children ages 4- 10. Children must be supervised by an adult. Workshop tickets and vouchers are non-refundable and non-transferable. This does not affect your statutory rights. In the unlikely event that Paperchase cancels an event, they will contact you via Eventbrite to arrange an alternative date or refund. Paperchase reserves the right to refuse entry and is at the decision of the store manager.