£4-3yrs old to 11, £7-12yrs old and over, payment to be done upon arrival.Cash or bank transfer please.
About this event
On that day, children will have a lot of fun, prizes and awards will be given for all challenges and competition,raffle,snack buffet etc.
There will be photoshop for £1, £2 for hard copy, raffle £0.50 for children and £1.00 for Adult, snack buffet £2 , hot dog for £1, pop corn £0.50 , dancing, guess the song challenge and many more. You may pay upon arrival too, children will be given a glow in the dark wrist band or glasses upon arrival, free drinks.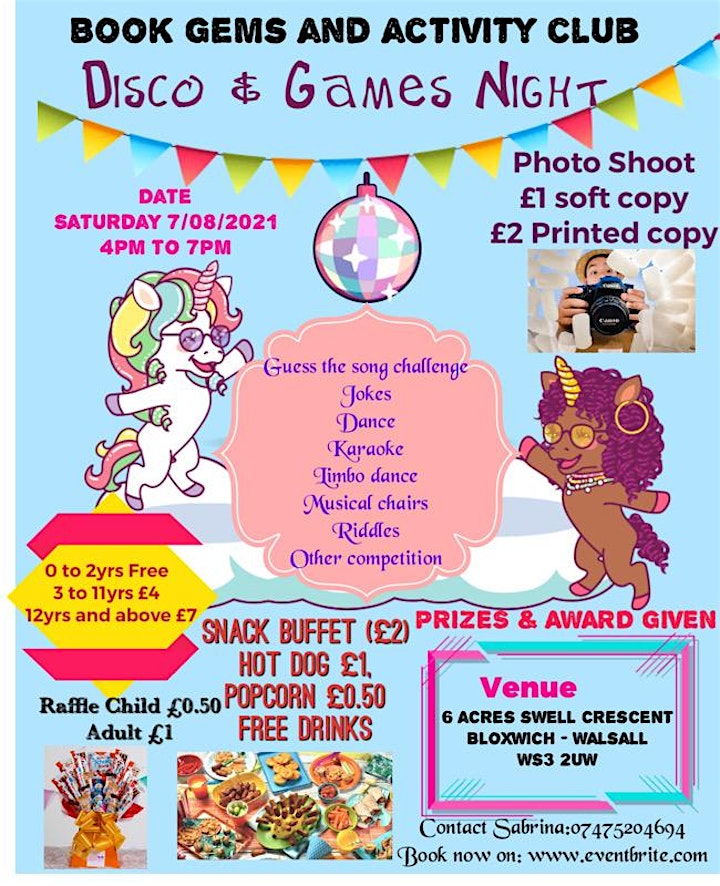 Organiser of Kids Disco and Games Night