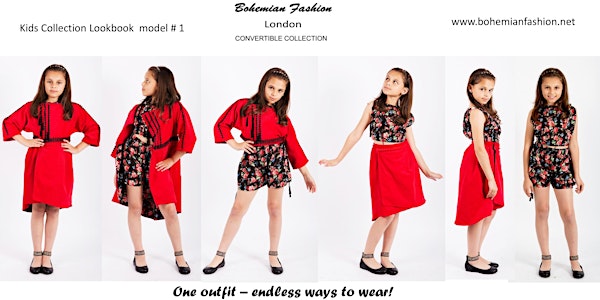 Kids Fashion Design Workshop (6-12 yrs) incl Afternoon Tea
Location
Hampstead Community Centre
78 Hampstead High Street
London
NW3 1RE
United Kingdom
Description
Over the fascinating workshop ( up to 4 hours long) your sweet girl will learn how everything is done from creating a mood board to a finished clothing design.
​
~Monica - fashion designer and the class tutor will start the fun day with introductions and few words of wisdom to inspire children to find their inner call and passion for fashion design.
​
~Every child will design a mood board that reveals their personality and style.
​
~Next step is learning how to draw a fashion sketch , that will be taken home by every child along with their finished item of clothing.
~Monica will provide sewing pattern for each child and she will guide them to mark the fabric and cut it.
​
~Once the tailored pieces are ready , the tutor will assemble at sewing machine the design under watchful eye of students to see how the process of sewing is working.
~finishing off with any final retouch if necessary by every child for own item.
​
Time for fittings and be proud of own amazing fashion design !
​
Get more happy and excited - Photo shoot! Shine like a top model !
Bohemian Fashion - Convertible Collection organizes regular fashion shows and every child who fancies can showcase own design !
Media, press and bloggers attend these fashion events that gives every child great exposure!