Location
artFix Woolwich
51 Powis Street
London
SE18 6HZ
United Kingdom
Description
During the February half-term from Monday 12th February till Friday 16th February artFix will be running a variety of free creative workshops for children aged 5-12 funded by the Royal Borough of Greenwich. The workshops are designed with hope of encouraging children to develop artistic skills, make friends, and have fun creatively in their local community this half-term!
Each workshop will offer a different activity - ranging from performing arts, children's Egyptian yoga, to arts and crafts.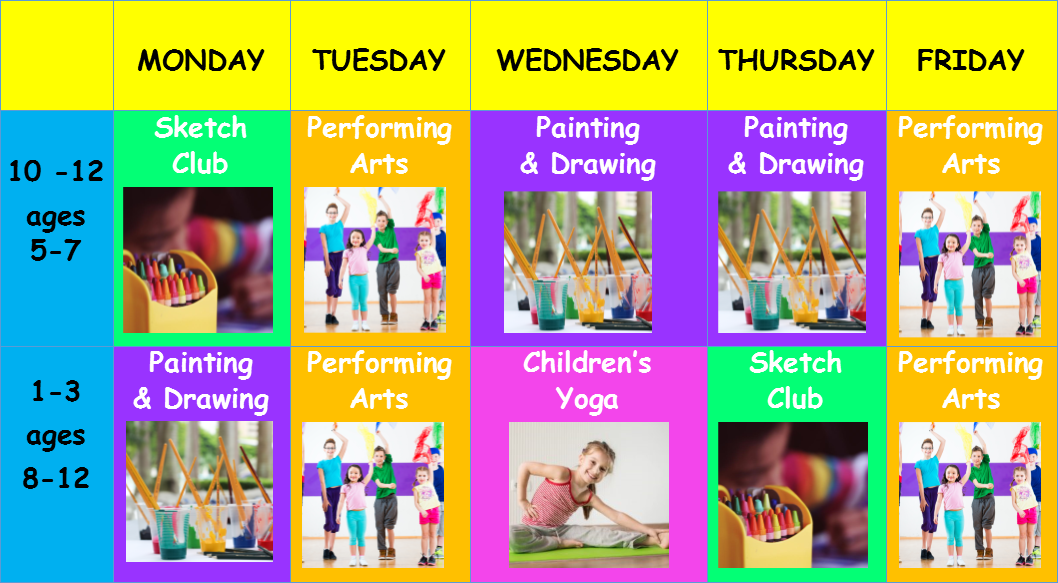 Important Information:
The sessions from 10:00am - 12:00pm are for children aged 5-7 and we advise parental/guardian attendance. The sessions 13:00pm - 15:00pm are designed for children aged 8-12, guardians do not have to accompany.
There are 15 places available for each workshop so sign up before they fill up!
-----
Performing arts with Tatiana
Is your child a budding star? Want to hone their skills in the arts? Come and learn some exciting, new skills in singing, dancing and acting in our half term workshops with BRIT school graduate, rap recording artist, author Tatiana Ellis and founder of The R.O.M.E.L Foundation, a kids and families performing and creative arts project. For further information check out her website: http://www.fireflyfitnessuk.com/
Painting and drawing with Fabiola
Fabiola graduated from the Interior Design Institute in London in 2008, and also graduated from Fine Art at The Cass Faculty of Art, Architecture and Design in 2015. Her practice focuses on sketching, painting sculpture, Installation and collaborative art. For further information visit her website: http://www.fabiolaretamozo.com/
Yoga with Akua-Afrigei Owusu
Afriyei is the founder of AfriLife Wealth - a growing business with prides itself on serving the local community. The yoga sessions will feature a warm-up, a fun Egyptian theme, and work on posture. The goals of the session are listed below:
Goal 1: to introduce youngsters to yoga and allow them to express themselves further through themed art.
Goal 2: to create a fun and learning environment whereby they can come away with an uplifting experience.
Goal 3: to instill a passion in the youngsters so that they may wish to continue learning yoga and creatives activities.
For the art and yoga session we advise:
students should leave a 3 hour gap between heavy meals and 1-2 hour gap between snacks
wear loose clothing and bring aprons
the art session will take place on the floor so a large or floor protection is needed - if they do not have a mat please bring a towel or non-slippery fabric

any special concerns or injuries may affect participation e.g. suffering from Asthma

parents may wish to provide children with small refreshments for the break e.g. fruit and water
Facepainting with Sarah
Sarah is one of artFix's fabulous resident creatives! The main focus of these sessions is to encourage children to be creative with aim to build a community of young art lovers. You do not need experience or skills to participate in this session, just the passion and willingness to draw.