Description
KIDS' KITCHEN: A Taste of Being a Chef

This August we are running workshops for children, aged 8–12 years, to experience what it's like to be a chef, at The Willow Health Restaurant in Kingston.

Chef Joey will work with the children to make a simple, healthy and nutritious recipe that they can recreate at home.
DATES: Wednesday 23rd August & Thursday 24th August 2017, from 3pm to 5pm

VENUE: The Willow Health Restaurant 16 The Triangle, Kingston, KT1 3RT

BOOK YOUR TICKET for £30 per child.
Includes interactive workshop led by the Willow's Chef, a rainbow salad starter (made by your child) and
a kid's main meal to be enjoyed in The Willow restaurant.
Parents & carers will also learn about great food ideas, get cooking tips and see their child make and try food that they don't normally eat at home! They will be making The Willow's delicious 'Rainbow Salad' ...and if you are lucky your child may share their nutritious creation with you!
Our aim is to encourage children to get involved and have fun in preparing their meals, choosing healthy food and enjoy eating the results! Parents & carers will also learn about great food ideas, get cooking tips and see their child make and try food that they don't normally eat at home!
'It's not every day you get to see inside a real restaurant kitchen and taste kale crisps and eat yellow carrots!' Tegan, aged 10 yrs
'I enjoyed everything, especially making and eating the food' Olivia, aged 12 yrs

'I loved seeing my kids getting actively involved in preparing their food. Initially, the thought for them preparing salad wasn't very exciting but they really got involved in chopping, grating and arranging the salad on their plates, they really loved it! I learnt so much from the process as well, in terms of nutrition and ingredient preparation. We all really enjoyed eating together and the children have asked if they can make it at home!' Parent of 2 children aged 9 and 12 yrs
All ingredients, equipment and expert dietary knowledge will be provided! Children will be using knives and graters to chop up the salad.
Parent/carer MUST STAY for the entire session to be on hand if help is required as you will need to sign a waiver at the start of the session.

Refreshments will be available to purchase throughout the session so you can relax and enjoy a glass of organic wine, micro-roasted coffee, a delicious smoothie or a good old pot of organic tea, whilst watching your child in the comfort of The Willow Restaurant & Bar.

Should you want to enjoy a meal yourself with your child we will offer you a 10% discount on the day for additional meals purchased.

Get in touch for more information at: contact@multipleminds.co.uk

Upon arrival you will be asked to sign a disclaimer:
I understand that while The Willow and Multiple Minds personnel will take every precaution to ensure that accidents do not happen, they cannot be held responsible for any ill effect or injury suffered to my child during the workshop.

KIDS' KITCHEN IS A PARTNERSHIP BETWEEN:


Multiple Minds run events locally to enrich family life covering topics from health and nutrition to internet safety and returning to work after a career break. www.multipleminds.co.uk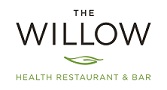 The Willow is an award-winning new health restaurant & bar offering a unique and deliciously healthy culinary experience in Kingston-upon-Thames. yourwillow.co.uk