Kids Life Coach Training Weekend Boot Camp in Cambridge presented by Zelna Lauwrens

Saturday, 2 March 2019 at 09:00

-

Sunday, 3 March 2019 at 17:00 (GMT)
Event Details
Dear Childrens Change Maker
Throughout my career of over 20 years, working with children of all ages as a teacher, counsellor and Kids Life Coach I have noticed a steady decline year on year in the mental well-being of children below the age of 13.  
The World Health Organisation confirms this and predicts that by 2020, mental health problems in children will increase by 50%.  As the author of The Secret Parent, I have decided to be part of the solution and you can to! 
Through my extensive research, I have developed tried and tested interventions that my global network of certified Kids Life Studio® Coaches and I have used to coach thousands of children in individual and group settings in our Kids Life Studio® spaces since 2005. 
However I am aware that not everybody wants to start a career as a full-time Kids Life Coach and become a brand ambassador for my organisation. I know for a fact that there are many parents, teachers, social workers, psychologists, au pairs and other professionals interacting with children, who could do with a fresh perspective on finding solutions to the problems children are facing.
For this reason, I am hosting my 2-day Kids Life Coaching weekend Boot Camps for anybody who is interested in building onto their existing skills set - no previous experience even necessary! The magic of what I do is that I will facilitate you figuring out how to adapt my proven systems to suit your unique environment so everybody leaves with exactly what they need.  
This fun and interactive weekend training will fast-track your mindset, heart set and skills set to supporting children with authenticity and more structure! You will leave with a toolkit of what really works and has been proven to get results and is not just theory dressed up to impress. 
Expect to leave transformed and with a new way of looking at the world. Come and meet amazing people who share your energy for being a really solid and authentic role model for your own and other peoples children. 
Regards with Zeal,
Zelna Lauwrens
Kids Life Studio® & Kids Life Coach Academy Founder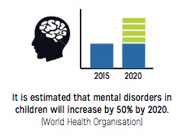 If you are serious about being a children's change maker, ask yourself these easy questions to find out if this opportunity is for you!  Are you…..
Sincere and honest about coaching your own or other people's children and in it for the true value because you genuinely care?

Interested in being an influencer and understand the value of surrounding yourself with like-minded people? 

A Life-long learner who is willing to work on your own personal growth?

Interested in building your own Kids Life Coaching programme around the needs you have identified in your own home or community?  

A natural leader to children that easily builds rapport because you are comfortable tapping into your own inner child, being silly on occasion and having fun?

Interested in proven, practical, tangible and measurable ways to reach children so that you can have a long-lasting impact on them?

Already in contact with children either as a parent, family member or in your career and you love being around children?  

Wanting to fast track your success by using a proven model that will pave the way for you to reach your goal of coaching children quicker than if you did it from scratch yourself?

Serious about being an active change maker in this world rather than standing as a silent bystander while children struggle?

Confident that you have what it takes to educate, motivate and inspire a child to become the leader of their own life?
If you answer YES to 7 or more of these questions then you are a perfect candidate to join this 2-day Kids Life Coaching Boot Camp! 
We really look forward to supporting you on your journey to creating and implementing your own Kids Life Coaching programme that makes a positive impact on children's lives!
CLICK HERE TO DOWNLOAD AN INFORMATION DOCUMENT 
The topics this training will cover: 
The Psychology of Childhood
Learning how children develop, think, understand and learn and the importance of having a success mindset.
Exploring Childhood Challenges
Understanding the real challenges children are facing that are causing an upswing in stress and depression and a decline in behaviour, morals and values. 
A Toolkit for Coaching Kids
How to use my secret recipe for coaching children that can be easily implemented in any context.   
Inspiring children to become the leaders of their own life 
Creating a plan of action for equipping children to face life's challenges with confidence so that their choices are made easy. 
In this Kids Life Coach Training, you will learn....
* The skills for nurturing your natural inner Kids Life Coach that you can immediately put to use.
* How to use our Kids Life Studio® Lifestyle Assessment to check if a child is at risk for mental health problems. 
* An easy to implement toolkit you can share with any child no matter their background or circumstances.
* A system for motiving children to become the leader of their own life despite the challenges they may be facing. 
* More about our secret recipe below that our global team of Kids Life Coaches are successfully using.

PLEASE NOTE:  This 2-Day Training will give you the tools to coach children in any setting but is not a certification. Should you be interested in certifying as a Kids Life Coach, please submit your application by clicking on this link or visit The Kids Life Coach Academy to enrol in one of our other courses. 
Do you have questions about Kids Life Coach Training Weekend Boot Camp in Cambridge presented by Zelna Lauwrens?
Contact The Kids Life Studio
When & Where

The Møller Centre
Storey's Way
CB3 0DE Cambridge
United Kingdom


Saturday, 2 March 2019 at 09:00

-

Sunday, 3 March 2019 at 17:00 (GMT)
Add to my calendar
Organiser
The Kids Life Studio®, is a global organization that has been coaching children to become the leaders of their own life since 2005.  We are fortunate to have a dynamic team of Kids Life Coaches globally helping us to do this! Together, we are taking steps towards reaching our collective mission of positively influencing 10 Million Children by 2020!
As a team, our collective mission is to educate, motivate and inspire children to become the leaders of their own life so that their choices are made easy! We are passionate and wake up everyday knowing that we have a purpose that is bigger than ourselves. We look forward to meeting you soon!