Kids Life Coaching Boot Camp hosted by founder of The Kids Life Studio, Zelna Lauwrens

Saturday, 14 October 2017 from 09:30 to 17:00 (BST)
Event Details
Do you sometimes wonder what has happened to childhood? Do children have a choice in this ever changing world that is forcing them to grow up so fast? We can't assume that children will magically be able to stand up to bullies, say no to drugs, be immune to depression, choose not to self harm or worse yet take their own life. What we can do is prevent challenges and obstacles from spiralling out of control by giving children a toolkit for life.
The World Health Organization predicts that by 2020, mental health problems in children will increase by 50%.  At The Kids Life Studio®, we have decided to make it our mission to actively work towards proving this statistic wrong! We believe that every child needs their own Kids Life Coach to support them to embrace life and to understand the reality that they will probably make mistakes or face challenges but that they have the personal power that makes their choices easy.
Join Founder of The Kids Life Studio® and The Kids Life Coach Academy, Zelna Lauwrens to learn the secrets to her Kids Life Coaching Model that has transformed the lives of thousands of children. You will gain insight into her easy tools & techniques that are used by the Kids Life Coaches she has certified globally.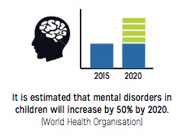 Even though World-Class Kids Life Coach Zelna, has two degrees and 20 years experience working as a Teacher, Counsellor, University Lecturer and Kids Life Coach, her real learning has come from the children she has met on her journey. She believes in the magic of childhood and sees every child as the leader of their own life no matter their circumstances. 
Zelna will share her personal experiences of coaching Street children, chidren of foreign diplomats, the mentally and physically challenged, victims of child trafficking, sexually abused girls, Bipolar Teens and Sociapathic pre-schoolers.
Alongside this she will show you an easy way of supporting  everyday kids facing everyday challenges in a world filled with toxic influences.  She will also inspire you to tap into your own natural inner Kids Life Coach that she believes every single adult has! 
In this Kids Life Coach Introductory Training, you will get.... 
* Training by founder of The Kids Life Studio® and The Kids Life Coach Academy, Zelna Lauwrens 
*  Networking lunch  
* Teas and refreshments
* Workshop materials used in particiaption of practical activities
* Kids Life Coaching Manual (PDF format)
* Certificate of Attendance (PDF format)
This training is for you whether you are supporting children by being a....
* Parent, Aunty, Uncle, Granny or Grandpa intent on raising the kids you love with a positive mindset
* Passionate Teacher in your classroom, wanting to give more than just an academic education
* Psychologist, Therapist, Doctor or Counsellor offering much needed healing
* Social Worker offering coping skills to your community
* Life Skills Trainer or Motivational Speaker
* Adult Life Coach passionate about sharing your skills
* Kids Life Coach working tirelessly making a positive impact on children
In this Kids Life Coach Introductory Training, you will learn....
* The skills for nurturing your natural inner Kids Life Coach that you can immediately put to use.
* How to use our Kids Life Studio® Lifestyle Assessment to check if a child is at risk for mental health problems. 
* An easy to implement toolkit you can share with any child no matter their background or circumstances.
* A system for motiving children to become the leader of their own life despite the challenges they may be facing. 
* More about our secret recipe below that our global team of Kids Life Coaches are successfully using.

At the Kids Life Studio® we believe that changing our world doesn't have to be about doing big things. Changing our world means doing small things consistently, you don't know the extent and reach of your influence, so every child no matter if it is your  own child or somebody elses, deserves to be supported to have positive mental well-being.
Thank you for caring enough to read this all the way to the end! We salute you for caring about our future generation and their mental well-Being!
PLEASE NOTE:  This 1-Day Training is an Introduction to Kids Life Coaching. Should you be interested in further training in the Theory of Kids Life Coaching or you are interested in certifying as a Kids Life Studio Coach, please submit your application by clicking on this link or visit The Kids Life Coach Academy to enrol in one of our other courses. 
Do you have questions about Kids Life Coaching Boot Camp hosted by founder of The Kids Life Studio, Zelna Lauwrens?
Contact The Kids Life Studio®
When & Where

Holiday Inn Cambridge Lakeview
Bridge Road
CB24 9PH Impington
United Kingdom


Saturday, 14 October 2017 from 09:30 to 17:00 (BST)
Add to my calendar
Organiser
The Kids Life Studio®, is a global organization that has been coaching children to become the leaders of their own life since 2005.  We are fortunate to have a dynamic team of Kids Life Coaches globally helping us to do this! 
As a team, our collective mission is to educate, motivate and inspire children to become the leaders of their own life so that their choices are made easy! We are passionate and wake up everyday knowing that we have a purpose that is bigger than ourselves. We look forward to meeting you soon!