Description
Model workshop experience day with fun fashion photo shoots, creative themes and profesional posing training this is not a day to miss! Including all the best editied images from the day and a buffet lunch.
Aimed at kids with and without experience in modelling. This day will teach pro tips but also be a fun confidence boosting day. Perfect for ages 6+, not designed for any particular age range, we will all work as a group together. Finished images will be delivered within two/three weeks of the shoot.

**DONT PANIC**
Dont Panic about outfits and styling, Stephanie will assit choosing which outfits work best and will guide you to what will suit the shoot!
As well as the photo shoots we have a range of small other activtys to do whilst waiting, like our crazy kids photo booth to have fun with!
Parents will be able to relax in the coffee lounge and have tea and busicuits whilst the children take part in the studio. Parents are not able to be in the studio at all times due to space limitations with health and safety.
*THE PLAN*
10.00 - Arrival, outfit selection and Pre Talk
10.30 - Activities, Pro Posing training session
11.00 - Pro Posing Shoot (Casual / Commercial Outfit)
12.30 - LUNCH and costume Change
02.00 - High Fashion Editorial Photo shoot
03.30 - Cool down, Chat and Finish
*TO BRING*
- Arrive in plain Black tee shirt (Any type of fit, style or shape) and jeans / leggings
- Feel free to bring hair tools, make-up, accesories
- I always suggest a collection of casual, fine art and editorial clothing.
These could be a styled cute outfit or just jeans and a plain top. The key is to focus on simple, plain colours, neutral tones, avoid bright bold patterns. Textures such as denim, lace, tulle and knitwear all look great on camera. A good look is more about being well put together, here is some examples for you to draw insperation from.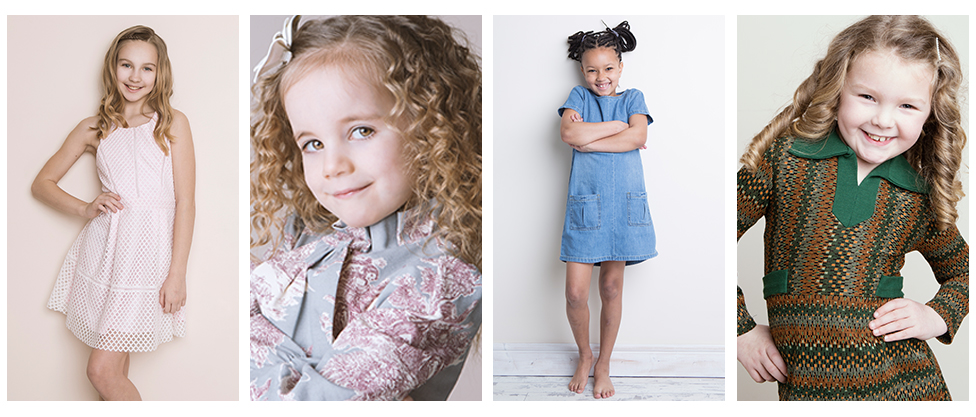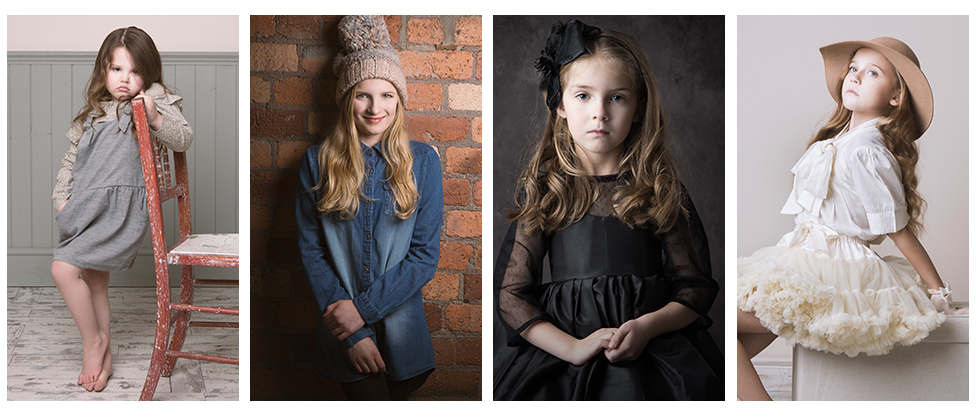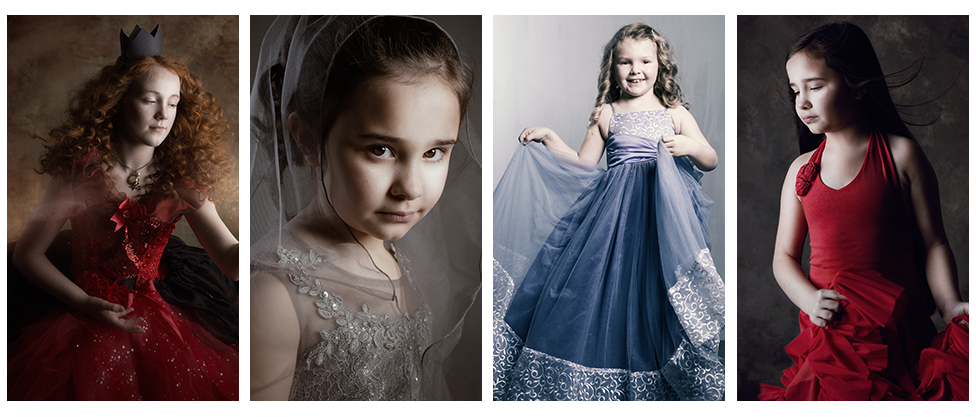 **DISCOUNTS**
Sibling discount - First child pays full price, all siblings half price. You must buy one full price ticket and then purchase the needed amount of sibling tickets.