About this Event
for ages 4+
This event takes place in Muir Hall at St Stephens in Stockbridge
What do you want to be when you grow up? It's a BIG question that everyone is asked from an early age.
Discover eye-opening facts about a collection of go-getting women who have pioneered careers in a kaleidoscope of different industries.
Join scientists, doctors, athletes, hot-air balloonists and more, journey back in time with these brave, bold and brilliant women and discover that anything is possible when you make the most of YOUR talents.
Prepare yourself for a celebration of women who opened doors and made it possible for more women to achieve amazing things today. Overflowing with beautiful illustrations and astounding facts, Fantastically Great Women Who Worked Wonders is the perfect introduction to just a few of the most incredible women who helped shaped the world we live in.
At this special event, author and illustrator Kate Pankhurst will show you some amazing women who made work their own, with your own chance to draw along with Kate! You can also have the chance to meet Kate at the signing afterwards.
About Kate Pankhurst
Originally from Liverpool but now resident in Leeds, Kate Pankhurst has loved reading ever since she read The Famous Five and The Beano as a child.
She studied illustrations and even writes her own stories, including the Mariella Mystery Investigates books. When not writing, drawing or doodling, she works with children and teacher. She is a descendant of Emmeline Pankhurst.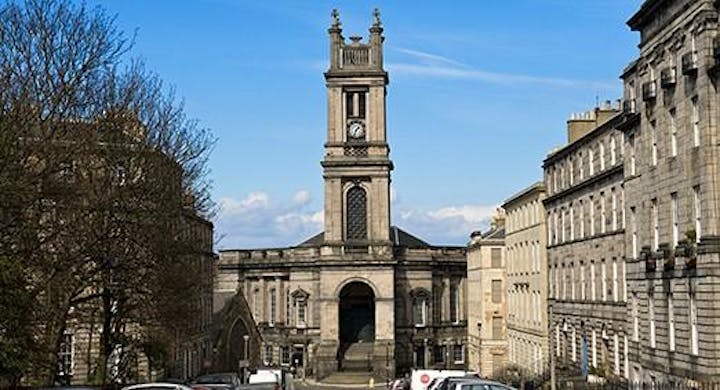 About the venue
St Stephens, Edinburgh
St Stephens in Stockbridge is one of the most instantly recognisable buildings in Edinburgh's New Town, and is just across the road from our other festival venue St Vincent's. Once a church, St Stephens is now home to arts and learning, with many recitals of music and dance taking place here - it's even transformed into an impressive Fringe venue in August.
We are delighted to use this historic building as part of our festival: the Muir Hall will be home to author talks and our Small Press Pop-Up Bookshop, the Logan Room will be for roundtable discussions and children's activities. We regret this venue is not accessible by wheelchair.