Killing My Mother - Storytelling Performance (The Quest Bitesize)
Description
'Killing My Mother' is a storytelling performance by Ade Adeniji tracing moments from the journey of his mother who travelled from Nigeria to Great Britain in the mid 60s to join her husband. She returns to Nigeria with Ade in the mid 70s with a newly found confidence and a different way of seeing the world, which leads to friction with her husband and his family.
The performance tackles a variety of themes, including the clash of culture and tradition, the yearning for family acceptance, shame and stigma, conforming and belonging, being gay and the mother-son dynamic.
"Killing My Mother" premiered in October 2013 at The Pinter Studios (London) as part of The Father+Mother Project, with Paul Woodward. This one-off performance for Graduates of The Quest and their friends, is taking place ahead of a special performance in Amsterdam as part of The 2014 Queeristan Festival.
Performance time 50 mins, followed by a Q&A and discussion.
* ticket price goes towards room hire and light refreshements.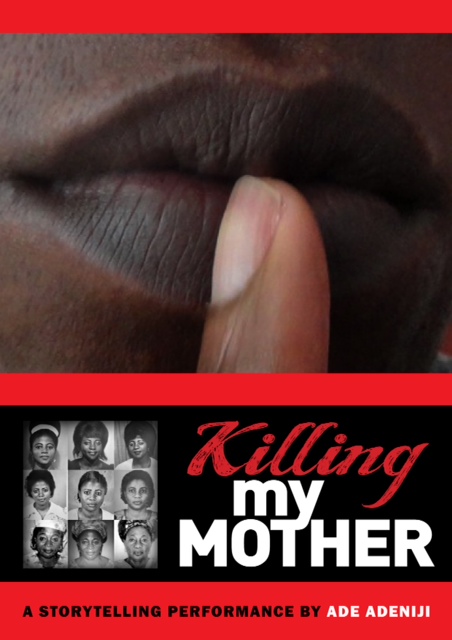 Organiser of Killing My Mother - Storytelling Performance (The Quest Bitesize)
The Quest is an exceptional resource for gay men to explore and better understand the complexities, joys, challenges, frustrations, thoughts and emotions involved with being a gay man in today's world.
Spearheaded by founders, Ade Adeniji & Darren Brady - certified Life Coaches and Group Facilitators, The Quest is helping gay men rediscover their authentic selves and redefining the meaning of gay community. From within a supportive and safe environment, alongside a diverse range of individuals, The Quest's work enriches relationships, with a deeper understanding of personal interactions & motivations, through self-acceptance, new possibilities and social awareness.
For more information about The Quest, visit – www.thequestawaitsyou.com
---
Naz Project London (NPL) is the longest established and largest BME charity in London addressing the sexual health and HIV/AIDS needs of its communities. Currently, it provides sexual health and HIV/AIDS prevention and support services to South Asians (including Bangladeshis, Indians, and Pakistanis), Muslims (including Middle Easterners and Africans), Africans, Portuguese speakers (including Angolans, Brazilians, Mozambicans, and Portuguese), and Spanish speakers (mainly Latin American).
NPL exists to challenge myths and prejudices that exist about and within BME communities and to ensure that these communities have access to care, support, and culturally and linguistically appropriate information. It aims to educate and empower our communities to face up to the challenges of sexual health and HIV, and to mobilise the support networks that exist for people living with HIV/AIDS.
For more information about NPL, visit - www.naz.org.uk