Description
Please join us for the U.K premiere of
Kimpa Vita - The Mother of The Afrikan Revolution pg cert.
The fifteenth century was a time when the legacy of powerful African Kingdoms were wickedly invaded by the West.
The African people's rich and plentiful history-interrupted by slavery, genocide and the deportation of Africans to new and hostile lands.
The Great Kingdom of Bakongo was no exception.
A century later in 1704, a fearless young woman decides to fight for her country. For her ultimate fight and her ultimate sacrifice she wil always be remembered throughout her Kingdom as, Kimpa Vita: The Mother of the African Revolution.
Adinkra Arts Collective and Labson Bizizi-Cine Kongo with kind support from Peckhamplex Cinema are honoured to bring you the U.K premiere of this must see docu-feature and we truly hope you will attend.
Starring Sanny Sessa (Kimpa Vita) and followed by QnA with the film's acclaimed writer/director Ne Kunda Nlaba hosted by journalist Sifa Manara and Orvil Kunga (AAC).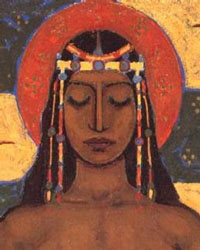 Tickets £7 available from Peckhamplex website or pay on door www.peckhamplex.com/
Do NOT pay via eventbrite site
FAQs
Where can I get hold of the organiser with any questions?