Description
Tim and Roly (also known as Victor and Albert) have delighted Kimpton audiences for the last few years, not least over May Festival.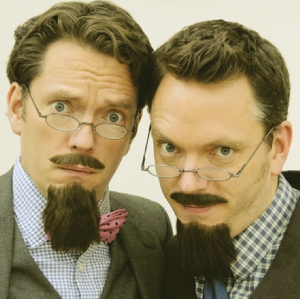 Now they are back - as the HOSTS OF THE KIMPTON VARIETY SHOW!
Did you see their wonderful Operatic Mayhem of a show that they took to the Caribbean? If you did, you will know just how brilliant they are!
They could be the show by themselves, but to have them acting as compere will bring our May Festival Saturday night into a new dimension!

Doors open 7.00pm for 7.30pm
Suggested Donation: £7.50 per person
We are a registered charity and hence your Donations can be Gift Aided. Just check the "Yes" when you see Gift Aid question.
Many Thanks.
1161032 - KIMPTON MAY FESTIVAL TRUST
In order to claim Gift Aid tickets are sold by suggested donation. To give more or less than the sugggested donation please contact the Kimpton May Festival Box Office www.kimptonmayfestival.co.uk