Description
A GATHERING FOR CREATIVE WOMEN IN SOUTH WALES
Discovering my creative side sparked something within me, and awakened a new passion and desire to help other people on their own creative journeys. By creating this space for women to meet, create and share a meal together we hope that much like kindling starts fires, we might help to fuel you on your own creative path.
Our first gathering will be on Saturday 17th February 2018.
Find out all the details below...
---
Gather
On Saturday 17th February we will be holding our first ever Kindling event. Starting at 4pm, and running into the evening, we will gather together in the beautiful surroundings of the Estuary at the Gower Group Studio space.
Create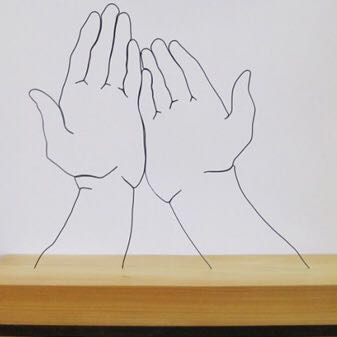 To kick things off local artist Ami Marsden will lead us in a wire drawing workshop.
"We will be turning a simple single line drawing into a beautiful three dimensional form using wire. Working from a photograph of your choice, whether a portrait, landscape or still life, we will mount the 3D drawings onto a wood block, becoming a free standing artwork."
Feast
We will then sit down and share a delicious three course meal all together. A perfect way for us to get to know each other and to build our own community of creative women.
Food will be lovingly prepared by the very talented Cool Beans and you can see the delicious menu for the evening below:
Menu
Starter