| | |
| --- | --- |
| Kindred Spirits Mastermind Group for independent businesses | |
Event Details
Introducing.. 'Kindred spirits'. Our mastermind group
You spoke. We listened.  What the KindredHQ community really want is a way to spur each other on and share experiences of running their freelance business.
 What's a Mastermind Group?
You can't beat the energy, commitment, and excitement of a Mastermind Group and we've adapted the tried and tested idea to suit our needs as independents. The beauty of Mastermind Groups is that participants raise the bar by challenging each other to create and implement goals, brainstorm ideas, and support each other with total honesty, respect and compassion. In effect, we act as catalysts for growth, devil's advocates and supportive colleagues.
The agenda is decided by the group, and each person's participation is key. You will get feedback, help with brainstorming, and – very important – an action plan to keep you focused and on track. All this, AND being part of a fun, energetic group of fellow freelancers and independents who totally understand what you are going through.
What Will You Get From It?
• Answers and ideas, which come from brainstorming with the group
• Shared experience
• Gentle prods from the group to help you keep going
• A group who 'get' your freelance life and workstyle
-  Knowledge that you aren't alone
• Huge fun.
How Does It Work?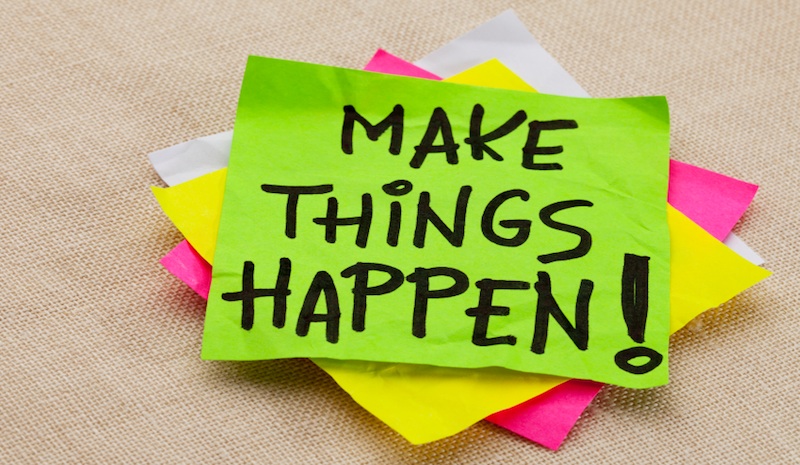 We'll be meeting at one of our friendly co-working venues at least one evening a month.  We'll start at 6pm and we'll finish around 8.30pm.
We strongly suggest that you might want to join in one of our pop-up coworking groups which will take place immediately before.  We'll work in groups of up to 5, so you'll notice we are limiting the numbers. Get it there fast if you want to be in at the start!
We'll provide drinks and nibbles and your facilitators will be on hand to explain the format.  We're aiming for an informal but professional approach, because we're keen to make sure everyone gets a lot out of the sessions.
We'll ask you to fill in some short questionnaires to help the facilitator adapt the session to suit the group.
- A typical session will work along these lines:
 • We get settled in with a drink some informal open networking
 • The session starts with a quick introduction or refresh of a previous session 
• We'll then split into groups, with a facilitator each, and you'll choose the group with the challenge closest to your own. 
• In groups we'll use some fun techniques to brainstorm common issues and how we solve them 
• We'll record group and individual actions and we'll show you how we are going to keep the momentum up in between meetings.
Is there a charge?
Yes. You can either pay for one session at a time or in a block of 4.  If you take that option you'll get one session for free.  Kindred Spirits Mastermind Sessions cost £20 plus VAT each, or £60 plus VAT  for 4 sessions (there are discounts for KindredHQ members)

Tell me more about KindredHQ - who are you?
We are a community of freelancers and independents who love working for ourselves, but enjoy the company of others.  You'll learn much more about us and how to join here at http://www.kindredhq.com/

Do you have questions about Kindred Spirits Mastermind Group for independent businesses?
Contact KindredHQ
When & Where

Pullman Hotel
100-101 Euston Road
NW1 2AJ London
United Kingdom


Organiser
Please register your attendance on our Meet Up group. That way you can see who else is going and we can help you find others!
We run heaps of events for members of KindredHQ!  Choose from our regular pop-up coworking events, where you can join other independent workers and freelancers to work in company, our new Mastermind Group – Kindred Spirits, and our take on lunch and learn – the Sandwich Sessions.
We'll occasionally post other events that we think you'll like too.
Why sit at home trying to motivate yourself when you could come and work with other freelancers. Our pop up co-working events are held all over London (and soon elsewhere!) and they are a great way to combine fun, networking and productivity.  Come along for the first time for free and see whether you like it – we reckon you'll never look back!
It's a very cost effective way to hot desk, and you don't need to commit to a long contract either.
Have a look at our range of fantastic venues and choose where you are going to work this week!
By popular demand, we've introduced lunchtime Sandwich Sessions. It's a chance to meet other freelancers in a very informal setting and hear from a great speaker or join in a workshop on topics that are designed for the freelancer and independent.
Kindred Spirits Mastermind Groups
You can't beat the energy, commitment, and excitement of a Mastermind Group and we've adapted the tried and tested idea to suit our needs as independents. The beauty of Mastermind Groups is that participants raise the bar by challenging each other to create and implement goals